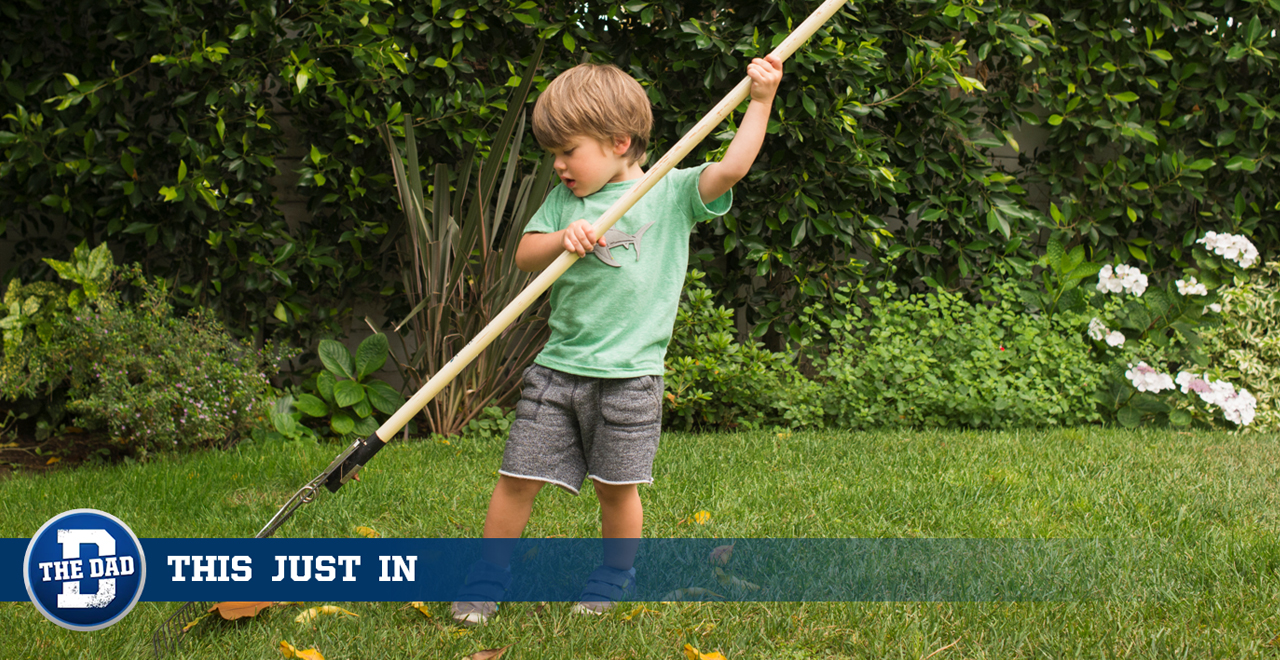 Credit: Getty/JLPH
Nashville, TN — After close to a half-hour of play, 5-year-old James Donnelly is starting to put together that "Yard-a-Thon", the fun new game his father invented, is actually just yard work.
James' father, Dennis Whitmer, had announced the game as an edgy version of the Olympic decathlon, set at kids' homes. But after 25 minutes of raking leaves, mulching the garden, and pulling weeds, the kindergartener is starting to suspect this was a ploy to trick him into doing his father's outdoor labor.
"You can see in his eyes, he's starting to realize that none of what he's doing is fun," the father said. "I'd guess I only have 10 minutes left."
The 43-year-old father is trying to delay the child's realization with a mix of tactics: complicated game rules, a byzantine scoring system, and the creation of fictional "Yard-a-Thon" arch rivals who are talking trash about his son's yard-abilities.
"Lonnie Steen's Dad just called: Lonnie thinks you can't collect all the grass clippings before lunch," the elder Donnelly told his son through the window. "I told him he's wrong. Plus, if you get the dry patch re-seeded today, you might be approaching a US record for Yard-a-Thon points!"
Despite being completely plausible to parents, THIS JUST IN is satire and intended for entertainment purposes only. For more stories like this one click here.