New GoT & Avengers Trailers Remind Us That Everything Cool Is Ending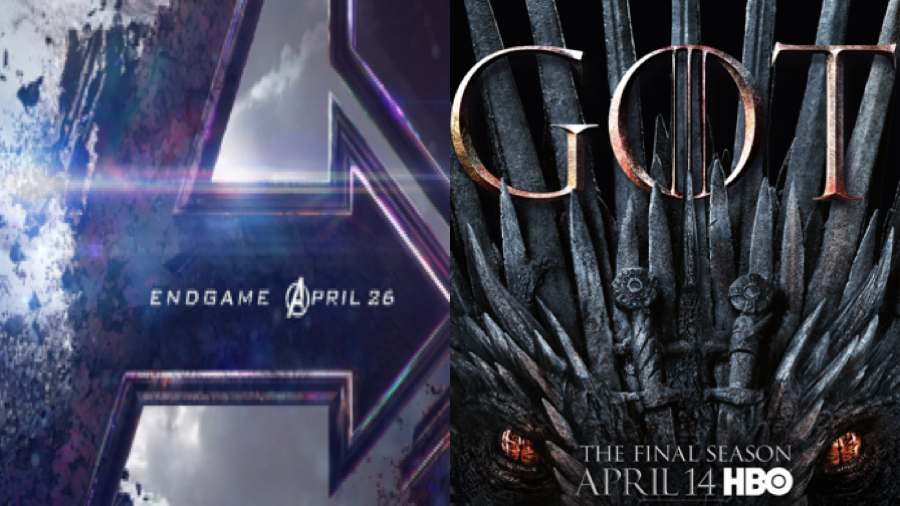 This year "April showers" might refer to the many somber, yet very strong and dignified tears that will be shed this month as two of the most universally beloved franchises of the last decade come to an end. Spring is about renewal and rebirth, but first we gotta watch Captain America and John Snow probably sacrifice themselves heroically because joy is reserved for children.
Previously we've shared the full length trailers for Game of Thrones' final season, and Avengers: Endgame, but today we have newly released promos for each that feature new scenes and images of our heroes getting ready to probably all die and make us all very sad.
(SPOILER ALERT AHEAD)
Update: Today another mysterious tease appeared on GoT's Twitter account:
Fight for the living. #GameofThrones pic.twitter.com/GpG7m53Nqg

— Game of Thrones (@GameOfThrones) April 2, 2019
Of course we don't really know any of that for certain.
George R Martin, we can probably assume, has just stopped writing the books at this point (wtf, dude), so his reportedly dark original vision to end A Song of Ice and Fire could be amended. Maybe time has softened showrunners David Benioff and Dan Weiss like a dads who used to hate country music, but now appreciate anything that isn't a cartoon musical. Still, I wouldn't count on it or hope for everyone living happily ever after in Westeros.  Game of Thrones and the novels it is based on have always been known for subverting expectations and harshly defying the generally accepted rules of a fantasy adventure. So for all we know one of the dragons is gonna end up sitting on the sword chair.
When it comes to Avengers, though, it's tough to say. On one hand, these guys have had a good run, and all good things must end. On the other hand, please don't make me watch Captain America freakin' die. Honestly. Ugh. I don't want to watch, but I can't look away.
Will Tony Stark trade his life for Spider-Man's in the Quantum Realm? We know from the Spider-Man: Far From Home trailer that Peter and Nick Fury are getting un-Thanosed by the end of Endgame, but AT WHAT COST?  Ugh, Maybe Endgame won't go full dark, and all this operatic trailer music is a fake out? I enjoy mature storytelling, but it's weird that at this point I'm expecting Phil and Elizabeth from The Americans to join the freakin' Avengers, you know? It is nice to see Cap and Tony hanging out again, gotta say. Thanks for that, Russo Bros.
Regardless of what happens, GoT and the MCU have done a stellar job of pleasing fans over the last ten years – something that's only gotten harder to do lately. So congratulations to everyone involved in these monumental franchises, and I'll see you all sometime in May when I've recovered. Fortunately, endings lead to new beginnings and we'll have new GoT prequel content soon, as well as the next phase of MCU movies to look forward to.
Game of Thrones premieres April 14th on HBO, and tickets are on sale now for Avengers: Endgame, which opens April 26.