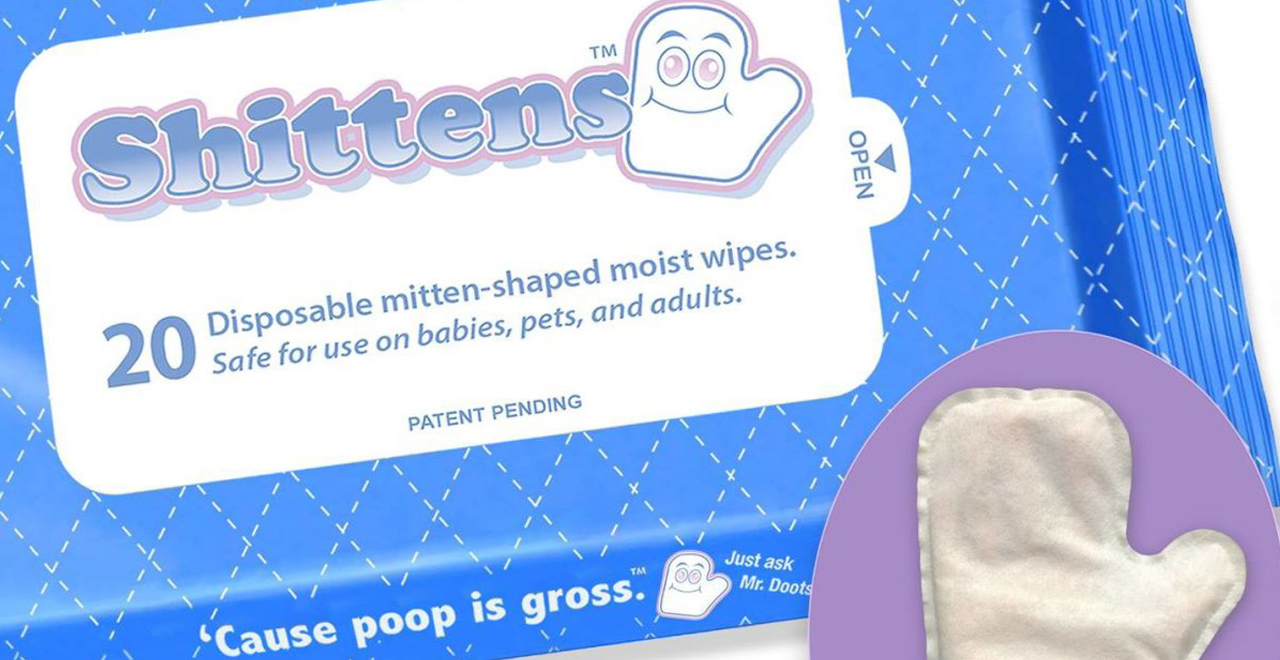 Credit: Shittens
There are few moments of parenting that are more unpleasant than being knee deep in a diaper disaster or getting called upon to wipe a preschooler's butt.
Diapers are one thing; babies aren't self-aware enough to realize what's happening. But toddlers are. In fact, my toddler has taken to saying "thank you" every time I change his dirty nappy, which is both courteous and cold-blooded. He's only two, and totally adorable, yet I can't escape the feeling that he's saying it just to twist the knife!
Well, now there's a way to take the humiliation of being your child's personal bidet to a whole new level: Shittens!
That's right, they're mittens you don specifically to wipe your child's feces from his bottom! Let's face it – no matter how careful are all using wipes, we can all count the number of times we've had poop on both of our hands…with both of our hands.
Shittens have actually been around for a few years, but according to Romper, it's only recently that sales have taken off. And in the last year, they've been sold out several times.
Shittens are packaged like, and apparently, function like the baby wipes you already use to wipe your kids' butts. "Butt" you get 100% coverage from the brown stuff. The only "crappy" part is that they're far more expensive than wipes. A standard baby wipe "runs" anywhere from 0.03 to .05 cents. A package of 20 Shittens costs around $20. I'm not great with math but I think that equates to being $1 each. Yikes. That said, think of them like the Grey Poupon of diaper wipes…errr Grey "Poop-On" of diaper wipes.
In other words, use them sparingly, when the job really calls for it, like when you're dealing with the dreaded diaper blowout.
You can grab Shittens here.
Just a heads up, if you buy stuff using the provided links, The Dad may collect a small commission.