NFL Running Back Sponsors 500+ Mammograms in Honor of His Late Mom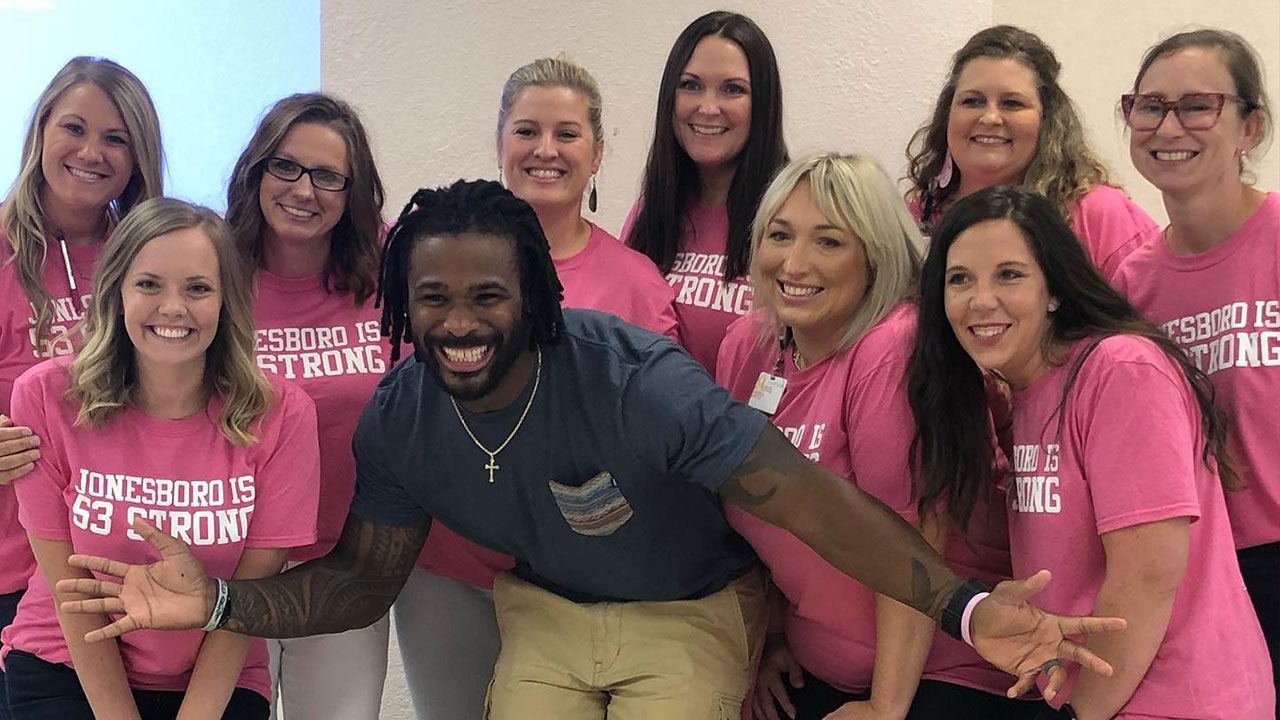 Watching players take the field on Sunday, it's hard to imagine the individual struggles they each face outside the bright lights and cameras of the National Football League. While their paychecks and circumstances may differ from average Americans, many face the same ups and downs each family faces in the course of a lifetime.
For former Pittsburgh Steelers running back DeAngelo Williams, it's the loss of his mother to breast cancer in 2014. Williams has lost another four aunts to the disease and vowed to turn his notoriety into a positive force against such a crippling epidemic.
This is dedicated to my mom, my aunts & women everywhere affected by Breast Cancer. I love you. #WeAreInThisTogetherhttps://t.co/bAwaanlfzV

— DeAngelo Williams (@DeAngeloRB) October 11, 2015
So in 2015, the former footballer began covering the cost of mammograms through his nonprofit organization, The DeAngelo Williams Foundation. Over the past 4 years, the foundation estimates it has covered more than 500 mammograms at facilities across multiple states. Williams lost his mother when she was just 53, so his initiative, "53 Strong for Sandra" covers costs for 53 women at a time at events from Pittsburgh to Alabama with a goal to host events in every state over the next several years.
"To be able to help all these women is amazing. This can be life-changing for these women," Williams recently shared with The TODAY Show. "We are enabling them to get this care that no one should ever be denied or not have access to."
It's only the latest in a career spent trying to raise awareness for Breast Cancer. Back in 2009, Williams was at the forefront of an effort to allow players to wear pink cleats through October and even petitioned, albeit unsuccessfully, to wear pink on his uniform all season long.
Thanks to Williams and many others who have lent their voice to the cause, the NFL now has an active partnership with the American Cancer Society that focuses on prevention and early detection in addition to general awareness. The organization's "Crucial Catch" program has raised an estimated $20 million that has helped fund screening and community-based cancer prevention initiatives across the country.
So hats… or helmets… off to Williams, and every other professional athlete for not only raising awareness for causes close to their hearts but for reminding us all that they are human just like the rest of us.