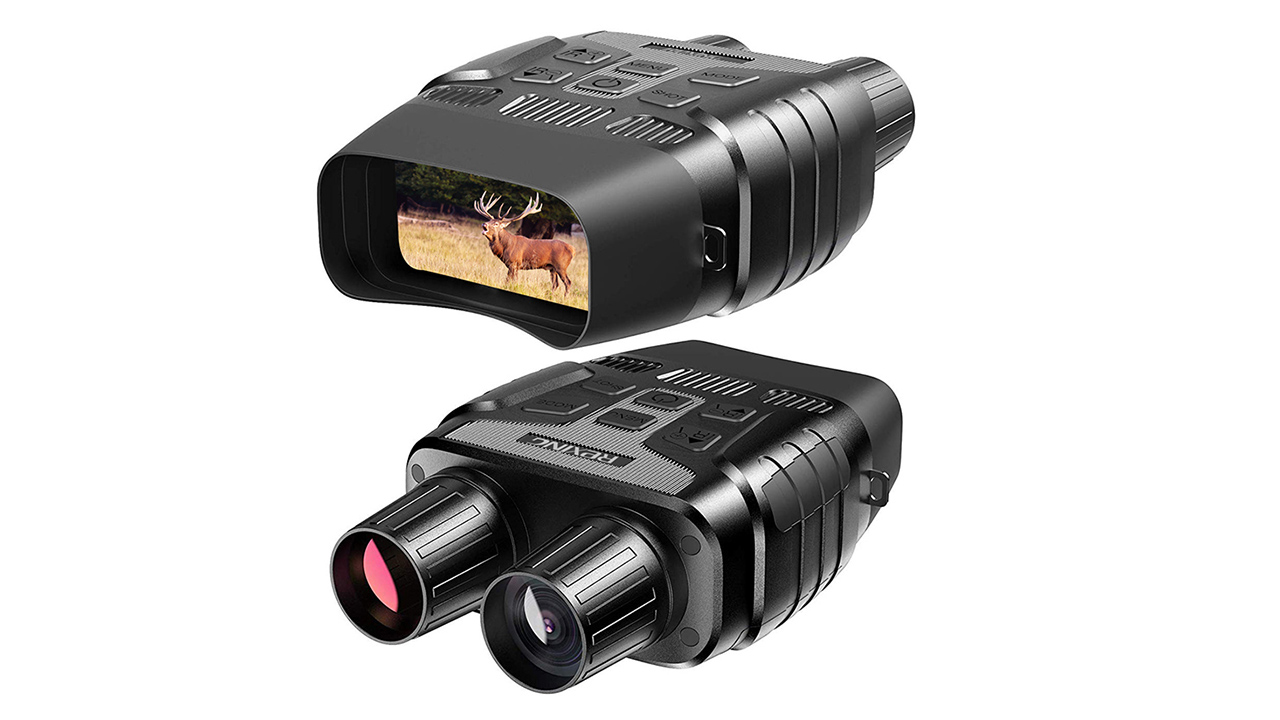 Ever sat around with your kids and talked about what super-power you'd pick if you were a superhero? If seeing in the dark is something you think would seriously come in handy, we have some really good news. The Rexing B1 Night Vision Binoculars make this super-power a reality, providing dual media capture and infrared lighting that lets you capture high-quality photos and videos in the dark. And right now, they're on sale for $189.99.
Ideal for hunters, spotters, and hobbyists, the Rexing B1 Night Vision Binoculars are versatile and perfect for seeing subjects in the dark. And aside from giving you superhuman sight, they also include a built-in photo and video mode to let you record hundreds of high-quality photos and videos on your nighttime outings.
Packed with infrared lighting, 10x optical zoom and a 4x digital zoom, subjects can be seen in the dark for up to 200 meters. It also has a 2.31″ LCD that converts to a 7″ large viewing screen by the convex lens to give you the complete picture when you need it.
Planning an outing in inclement weather? That's no problem! The Rexing B1 Night Vision Binoculars are IPS 56 water-resistant. They also give you an impressive 6 hours of battery life to document your adventures via photo or video in rain or shine.
These binoculars have scored an impressive 4.3/5 stars on Amazon, with happy customers sharing their reviews like this one: "This is a nice little night vision camera. It would definitely help hunters in very low light conditions. The zoom while on night vision works extremely well." Another user raved, "I love how small and lightweight these goggles are. I was concerned that the screen looked to be a bit on the smaller side, but it actually works very well for what I need it for. Good quality product at a good price!"
Be a real life superhero as you see in the dark with The Rexing B1 Night Vision Binoculars. They're available now for just $189.99.
Prices subject to change.
Just a heads up, if you buy stuff using the provided links, The Dad may collect a small commission.