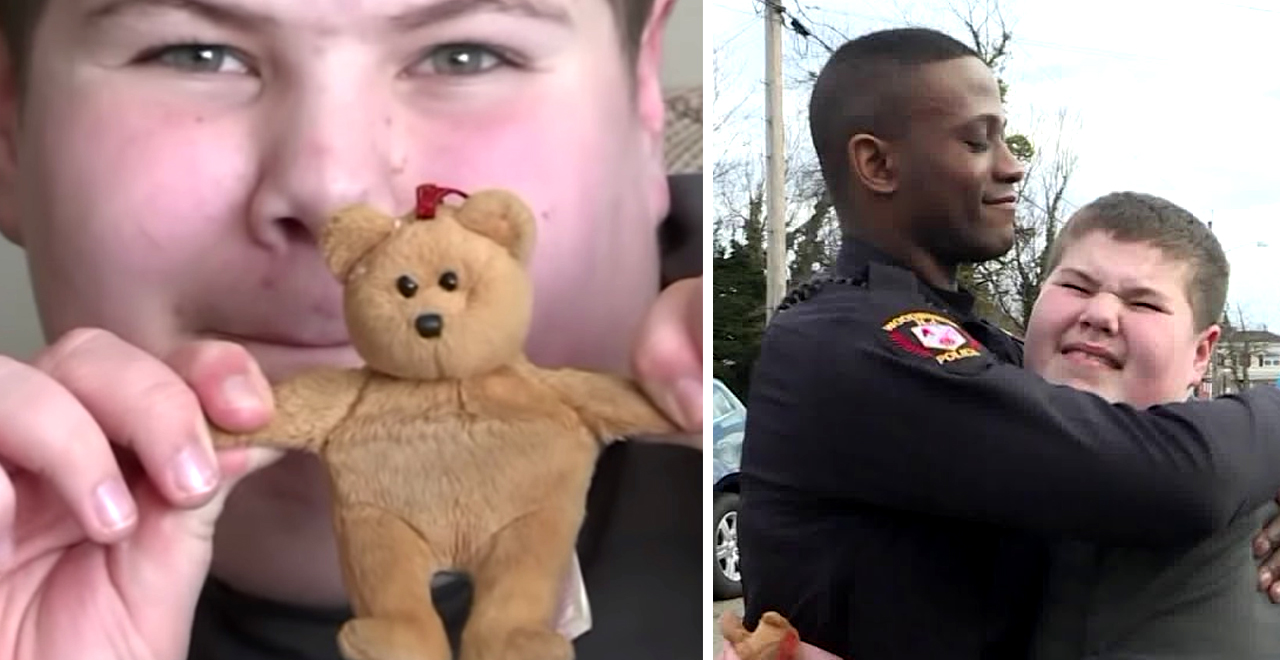 Credit: YouTube/PIX11 News
Police officers take a vow to protect and serve their communities, and while some might think stuffed animal rescue is beyond the responsibilities of the cops, one kind officer in Woodbridge, New Jersey would disagree.
When 12-year-old Ryan Paul lost his favorite teddy bear, he started to panic. Ryan has autism, which means he sometimes has difficulty interpreting social queues and nuance. In his anxious state, he remembered his parents telling him to call 911 if there was ever an emergency. Since this seemed to be as much of an emergency as anything else, he picked up the phone and dialed.
"The teddy bear fell down again," Ryan told the dispatcher. "Don't worry, I'll rescue you. Goodbye again, see you again."
He hung up before the person on the other end had a chance to respond, so, as protocol demands, an officer was sent to the address investigate. Officer Khari Manzini arrived at the house shortly afterward.
Fortunately, through his experience and training from POAC Autism Services, the rookie cop was able to effectively work with Ryan to figure out why he called and even successfully help him in the stuffed bear hunt.
"Ryan was very happy to see me," Manzini told News 12 New Jersey. "And I was actually happy to see him happy and that we had gotten the teddy bear back."
Ryan's parents, who were unaware of the initial 911 call, expressed their overwhelming appreciation for Manzini and other officers like him.
"He couldn't have been more accommodating or understanding. It was really great," Ryan's dad, Robert, said.
Going forward, they plan to help Ryan understand exactly which "emergencies" warrant future 911 calls.