Ohio Barber's Act of Compassion For Child With Autism Goes Viral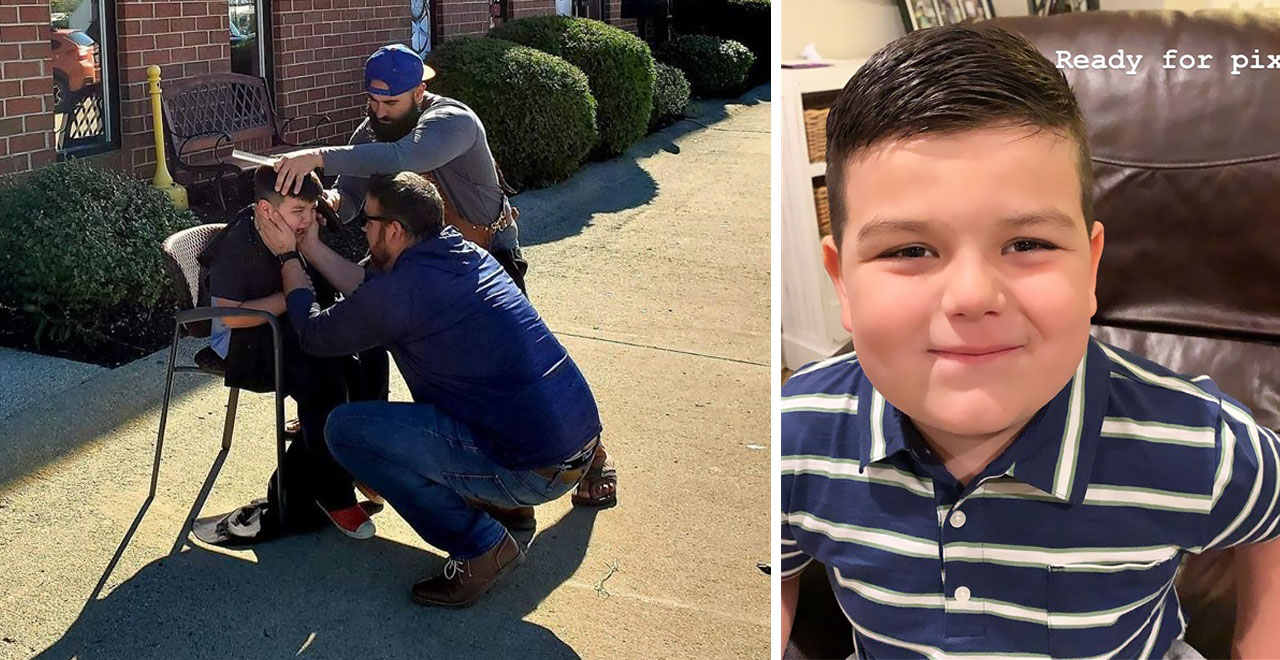 Getting a haircut can be a trying experience for many youngsters. Letting a relative stranger into their child's personal space can be just as difficult for parents, so anytime the routine can be made a little smoother is a win-win for everyone involved.
Earlier this month an Ohio barber has made headlines for what he says was a small, simple gesture he hopes anyone would do in the same situation. Marco Conti, co-owner of Marky Fresh Barbershop, recently told TODAY "I really didn't feel like it was such a big deal at the time. I felt like anyone would do that."
Back on October 12th, Conti had an appointment with 7-year-old Brycen Juby. Brycen was diagnosed with Autism at age two and was nonverbal until the age of five, making things like a visit to the barber an even more tenuous situation than other children his age. But Brycen's parent's decided it was finally time to give it another shot.
Brycen's mom, Ashley called to make an appointment. "She wanted to bring her son in during a non-busier time of the day, so it would be a little more easier on him," Conti recalls. But when Brycen and his dad arrived, the barber says he could immediately tell he'd have to figure out a creative solution. "He felt super emotional, crying inside about to get his haircut," Conti said. "I could tell he felt more comfortable outside so I was like right off the cuff, 'What if we cut your hair outside? Would you feel more comfortable?' He agreed. I just wanted to make him feel safe and comfortable."
Conti slid one of the waiting area chairs out front and set up shop. A coworker snapped a photo that has now made the rounds from morning shows to news sites around the world.
So why does such a simple act of understanding and compassion go viral? The truth is as common as it may seem, these bright spots can often be few and far between in today's society. Add to that our desire to escape the endless political headlines and you have a recipe for internet rocket fuel.
People sounded off on Conti's post, with parents of special needs children giving kudos to the business owner for "thinking outside the box" and making the experience a positive one. Brycen's mom telling TODAY "To have a company so willing to accommodate is such a relief on my end or my husband's end," Ashley Juby said. "It's pretty fantastic."
Brycen's mom sharing his handsome as heck picture-day-look to social media with a reminder for other parents. "I found if you reach out, there are good people that are willing to help you."
While Conti was thrilled to have the influx of attention to his social media and business, the real reward for him was simply having another satisfied customer. In true barber fashion, he closes with a solid piece of advice:
"Be compassionate to one another," the barber said. "Even the smallest act of kindness can mean the world to someone."