Ohio State Students Withdraw Dough From Pizza ATM [WATCH]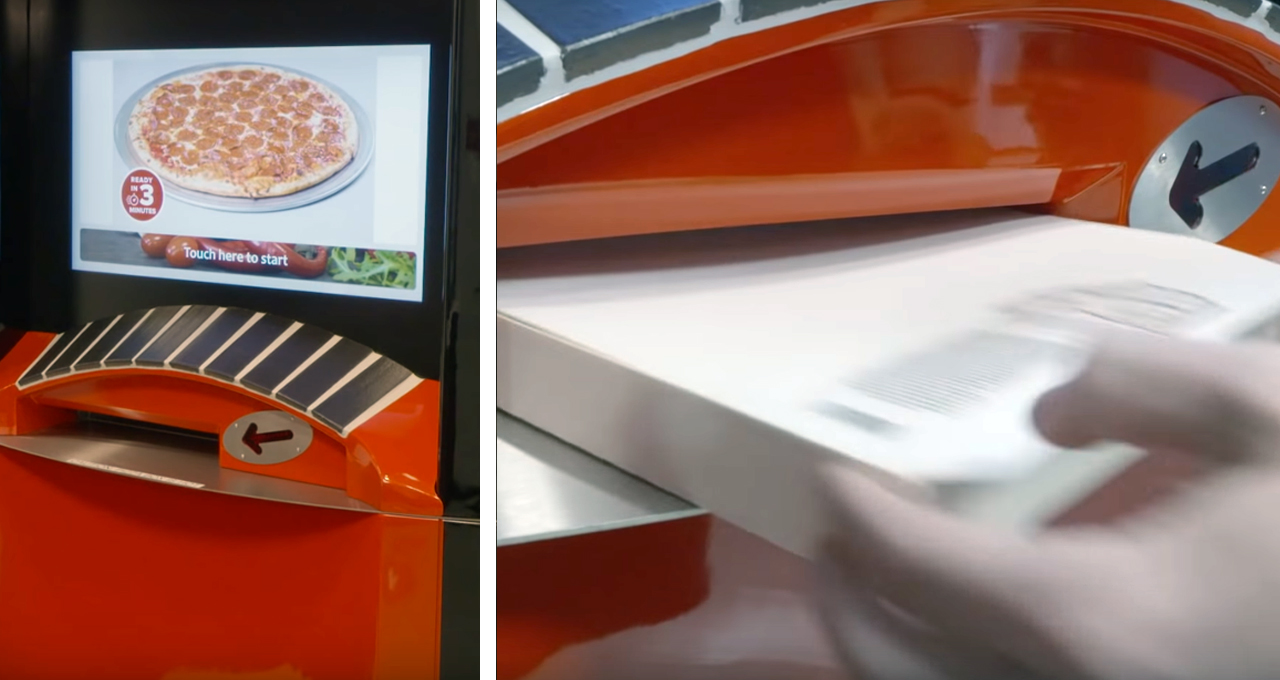 I'm not a Big Ten guy. I don't have a horse in the Michigan/Ohio State rivalry. Sure, I can't stand Tom Brady, and I find the way Buckeyes stress the "the" in front of "Ohio State University" when they announce where they went to school to be very obnoxious when I watch Monday Night Football, but as far as I'm concerned, the two schools are basically even.
Until now.
After I wrote about the school's one dollar bacon vending machine in December, I started to wonder if maybe I'd been judging Ohio State too harshly. After this latest news, I'm certain I was.
The bacon vending machine may have sizzled out, but fear not, for THE Ohio State University has a new vending machine to get excited about. This one dispenses pizza!
Based on a European contraption, America's first pizza vending machine is being tested at a variety of Ohio area schools, including Xavier, Case Western Reserve, and the one that hates Michigan so much. And, to absolutely no one's surprise, things are going quite well.
"It actually works just like an ATM machine … and we've sold approximately 400 pizzas in our first week," Abby Hertzfeld, Ohio State's associate director of operations for the Office of Student Life Dining Services, told the New York Post.
The dough is made in advance and stored inside the vending machine, in a refrigeration unit. When a student walks by and craves a quick slice, the pizza slides into the internal oven and bakes until it's golden brown.
"Um, the pizza comes out really hot — so it's nice," Isaac Cox, a sophomore at Ohio State reported. "It's really, really melty and there's a lot of cheese on there."
It takes about five minutes for the machine to deliver the pie, and it costs eight bucks. Is it worth it? Isaac thinks is.
"For coming out of a Pizza ATM and for only taking about three minutes, it's really good," Cox says. "There's a decent bit of pepperoni on it. It's about a perfect size if you're trying to get it on the go. So if you don't have too much time, you can get it and you can just go to class."
The vending machine holds up to 70 pizzas, which sounds like a lot unless you've ever met a college student.
Not only has THE Ohio State University been dominating The Game for most of the last decade, when it comes to delicious vending machine snacks, but they're also crushing Michigan and just about every other school in the country.