Once Broke Dad Is Now Making Millions Throwing Raves for Toddlers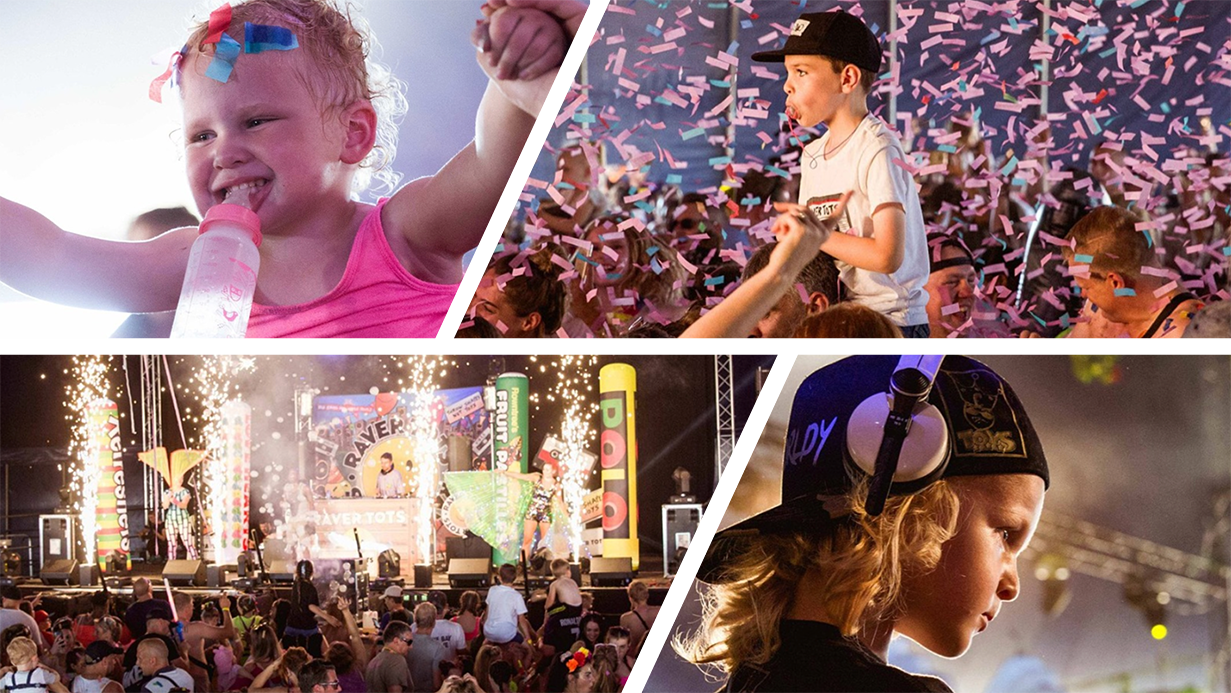 Raves are known for being insanely loud, overstimulating, late-night dance parties – but you know what the've always been missing from them? Children. And for good reason. But what if a rave was tailored into good, clean, family fun?
That was Raver Tots founder Mike Pickets thought process when he came up with his business model a couple of years ago. In 2017, he was on the verge of going broke and needed a good idea, fast.
"I had everyone knocking on my door, from gangsters to the taxman, and I can tell you it wasn't a pleasant experience," Mike told the Mirror, recalling his significant financial troubles.
After attending an exhibition celebrating rave culture and speaking with an attendee who had recently taken his son to a family festival, he couldn't get the idea out of his head.
"I went home that evening and could not stop thinking about what I had heard ‒ it sounded so well suited to my situation, being a father working as an event organizer." With the last £1,000 in his bank account, Mike started a small company specializing in family-friendly raves and festivals (the only pills being popped here might be the occasional Flinstone vitamin).

Now, Raver Tots is expecting revenues of approximately £1million over the next year.
The first rave took place at Rhythm Station in Aldershot, a popular venue southwest of London, and quickly sold out. Naturally, videos from the event started going viral, too.
"I thought the video would attract some degree of attention but it went crazy. I've never been the most philosophical person but it really did feel like the planets had aligned and things had happened for the right reasons," Mike said.
To date, Raver Tots has held three sell-out festivals in 12 months, with around 15,000 attendees in total, and the insane growth has all been organic—no sticky loans this time around for Mike.
"I'm not saying I would never borrow again, but only if it meant significant growth that wouldn't be otherwise unobtainable," Mike said. "For some businesses, it's a necessity, but for me, it wasn't, so I avoided it."
While the success is great, Mike says that the true gratification comes from attending the events and seeing families engage in such a fun, safe place.
"Standing at the back of the crowd at our third sold-out festival this year and seeing it all come together, you can actually see parents and kids making memories together.
"You know that some of the photos the parents are taking are going to come up at the kid's 18th birthday. People making memories really means something, more than money ever could."
So if you find yourself in the UK and craving some face paint, house music, and light shows for the whole family, check out Raver Tot's events list. You might just have a dubstep-filled time of your life.