Hospice Nurse Helps Dying Dad Fly to See His Son Play One Final Football Game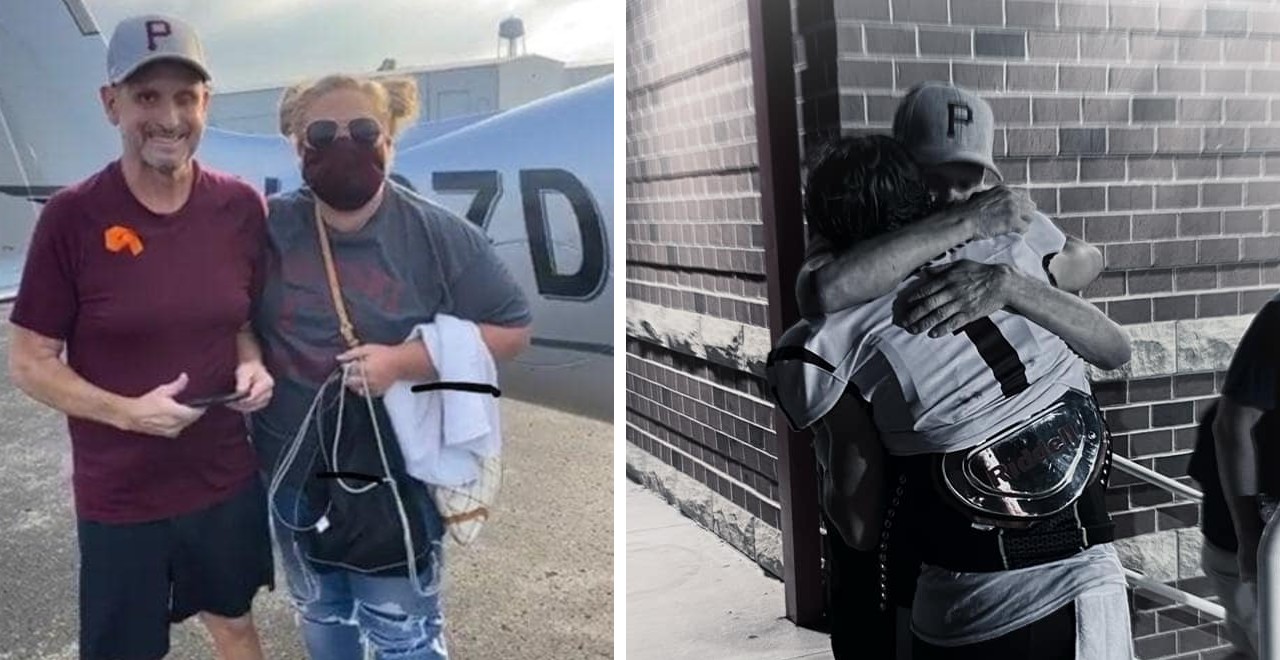 A dad, his son, and one final football game. That was the dying wish for a Kentucky dad who was diagnosed with an extremely rare and aggressive cancer in August. He wanted to see his son play one more time. His nurse at the hospice facility knew his son's high school football game was too far away to drive, so she found a local pilot who could fly all of them to see his son on the gridiron.
50-year-old Scott Sullivan was diagnosed with a rare cancer that spreads to the membranes surrounding the brain and spinal cord and was given a life expectancy of two to four months, according to CNN. He was discharged to the Hospice of Lake Cumberland, where Sullivan told his nurse his dying wish; to see his son Cade play football at least one more time.
His nurse, Jerree Humphrey, said she knew the drive would be too much for him to handle (it would've been about 8 hours in the car). So she looked to the sky and found a local pilot who volunteered to fly all of them to the game on September 11th. The group flew 200 miles on game day to see Cade, a sophomore, playing his first game of the high school football season.
For Scott, it was possibly the last time he'd see his son play. They sat on a hill overlooking the stadium to be socially distanced, but as soon as his son spotted them he ran over and gave his dad a hug.
"You could just not help but cry," Humphrey told CNN. "He just embraced him so hard and was just so thankful for him to be there."
"Words could not be put into sentences or phrases to describe how I felt at that time," said an overwhelmed Scott. "I was just so happy to see my son."
A tragedy like that is incomprehensible. One day you're fine, the next your world is turned completely upside down. But for one last game, a dad got to see his son play football, and everything was good again, if only for a few hours.