Parenting With David Hughes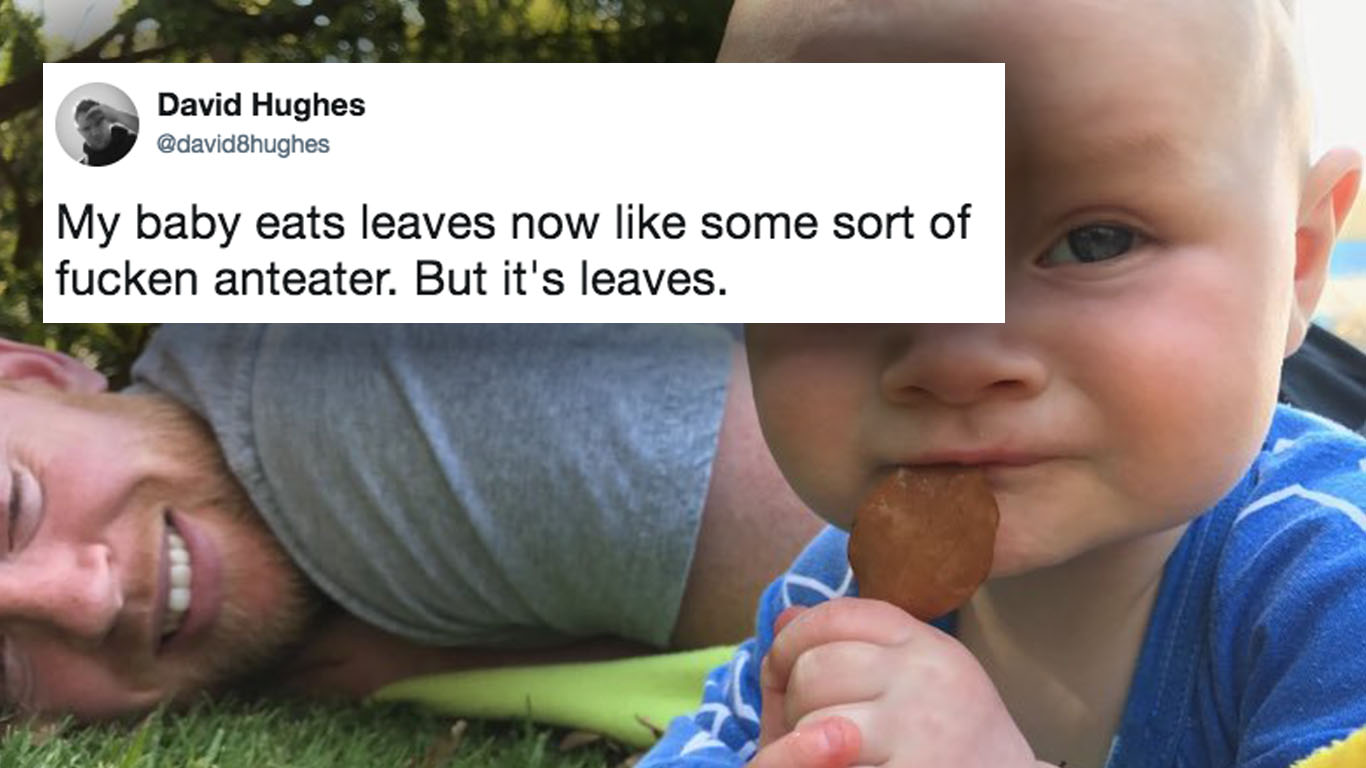 In 2016 legendary Twitter funny man David Hughes, more known for his literary criticism and popularizing the word "fucken" than sharing baby pics, had a son. But David had been teaching his followers the nuances of good parenting for a long time before that.
Here are the parenting tweets, the brutal and fucken hilarious parenting tweets.
Important dadding issues were addressed, such as abandonment…
[at the mall]
"Excuse me? I lost my son. Can I please make an announcement?"
"Of course."
[leans in to mic]
"Goodbye you little shit."

— David Hughes (@david8hughes) May 9, 2014
What could go wrong?
Follow @david8hughes on twitter for more invaluable lessons in fatherhood.