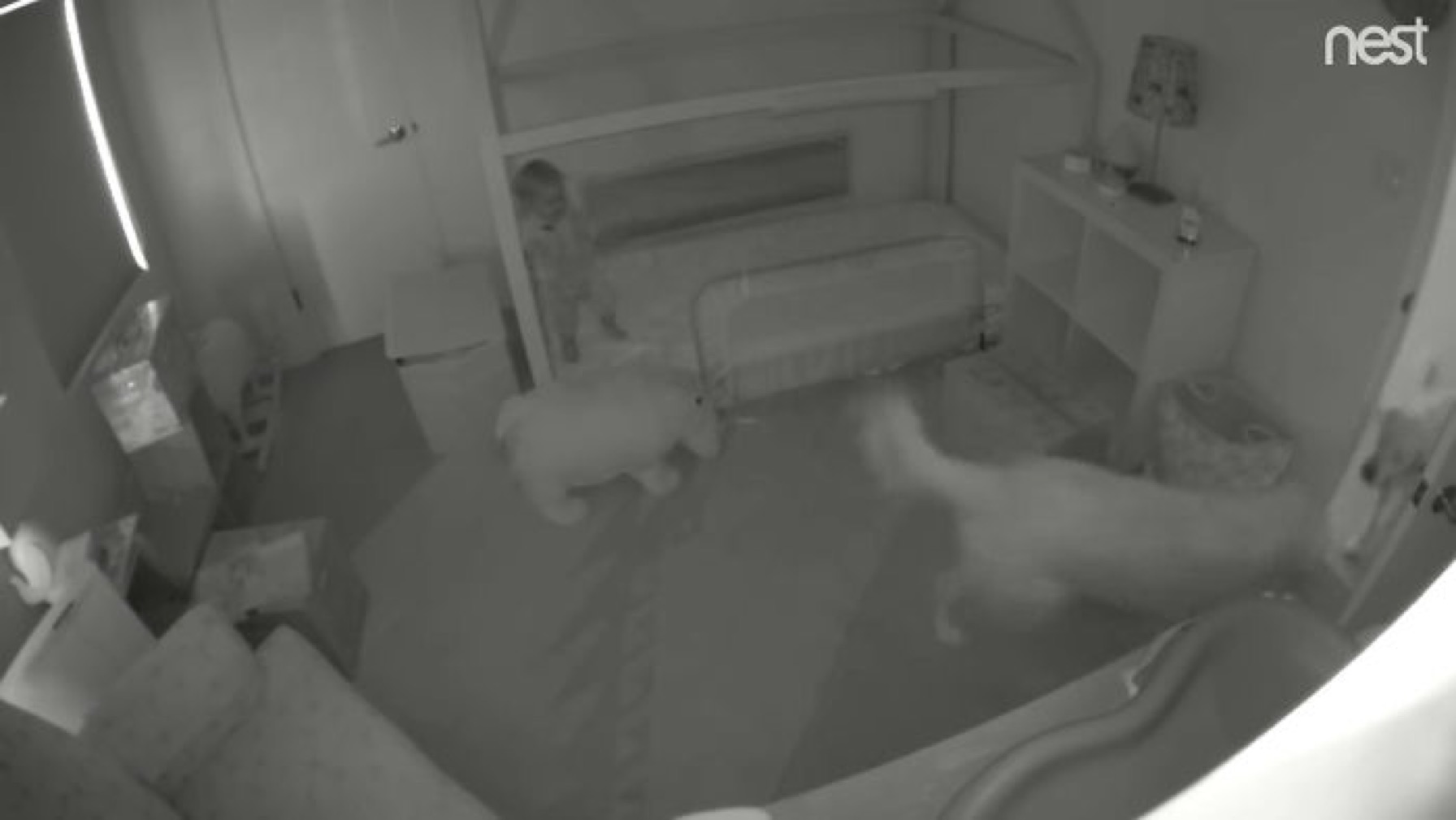 Credit: YouTube/Cheese Pups
Golden Retrievers are one of the most popular dogs in the world with their outgoing and playful personalities. They also tend to be very patient animals, making them ideal for families with young children.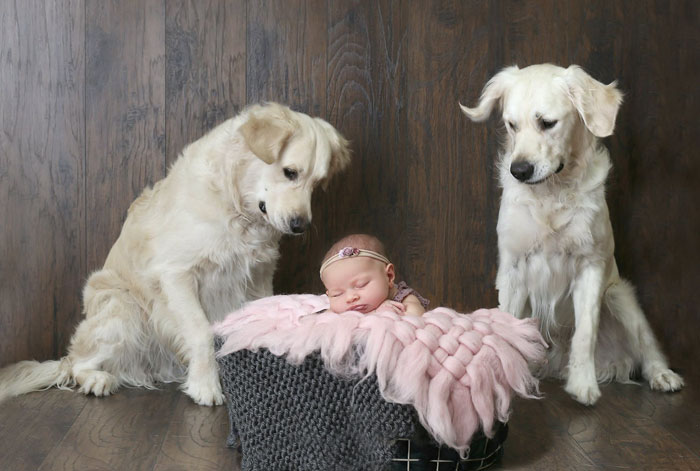 However, parents should be wary about their kids and pups getting a little too friendly. You never know when they will team up for an epic, early morning heist, as was the case with toddler Chloe and her furry friends, Bleu and Colby, AKA the "Cheese Patrol."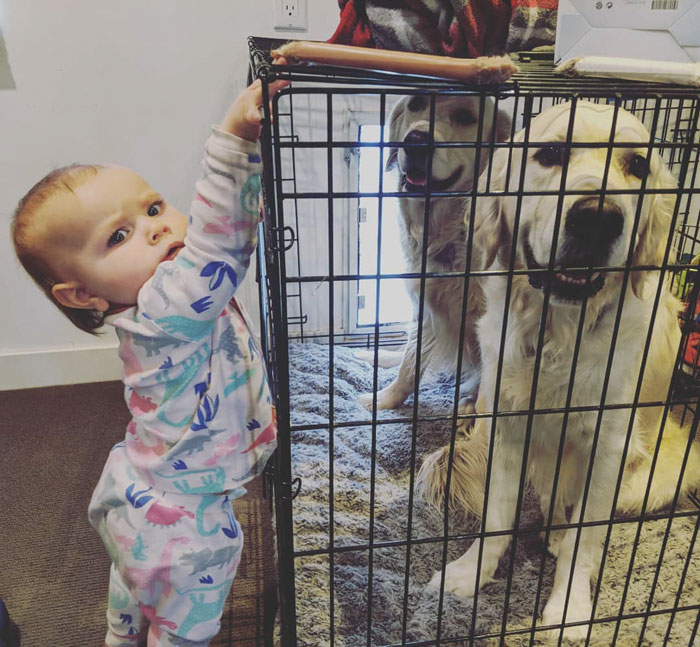 Bleu and Colby learned early on in their relationship with Chloe that the young girl is much more generous with snacks than her mom and dad. As such, when the sun started to come up and mom and dad weren't stirring, the two pooches sought out the person they knew would be all too happy to help fill their bellies.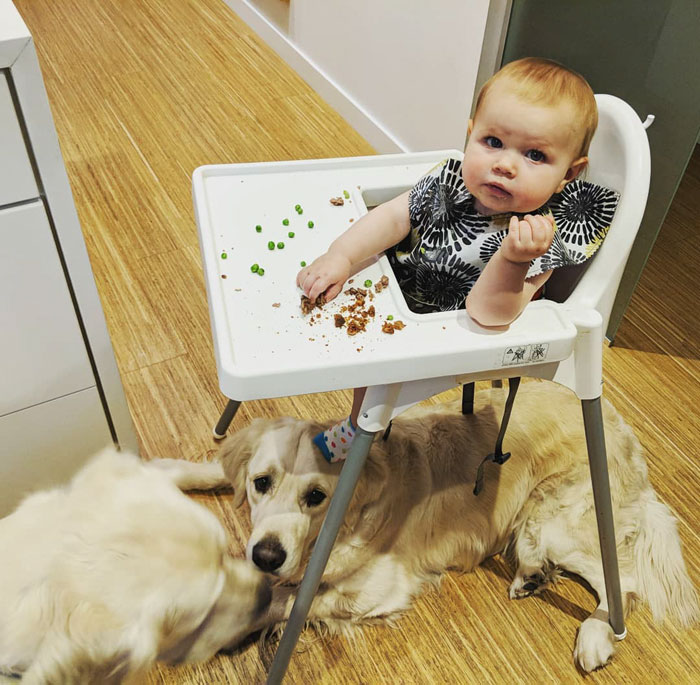 The plan started with the dogs opening the door to Chloe's room. After a few gentle nudges and licks, the toddler woke up happily and was led by the pups out of the room to the target, AKA the kitchen, AKA snack nirvana.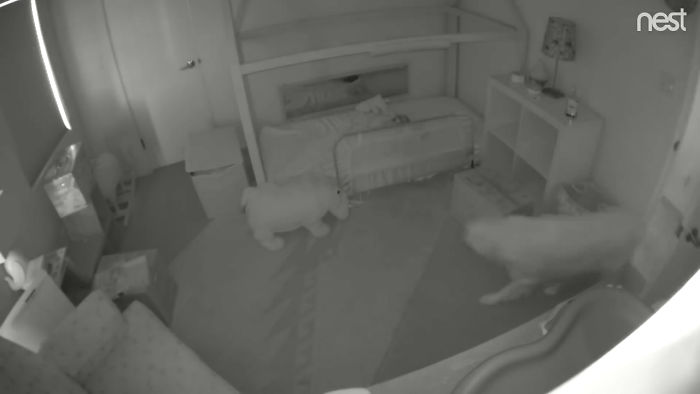 Chloe's parents, Chris and Nina, were baffled to find their daughter wandering the halls, especially considering she wasn't tall enough to reach her bedroom doorknob, so they set up a video camera to investigate just how this was happening. Upon seeing the footage, they couldn't help but be amused.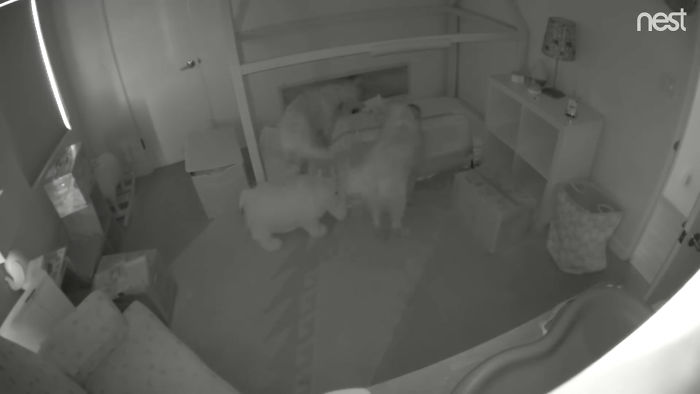 "They definitely know exactly what they are doing," Chris said. "And Chloe feeds them on purpose."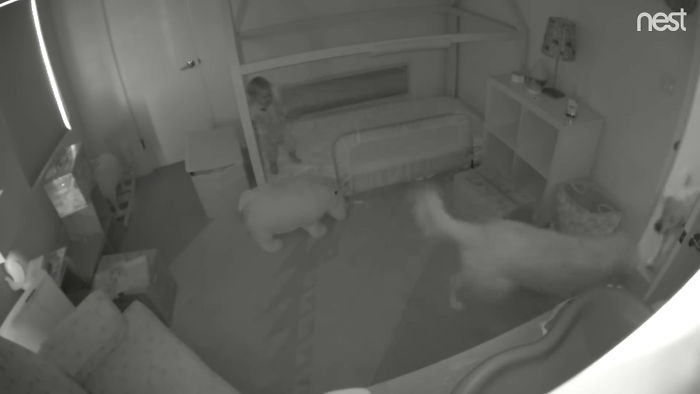 Despite putting an end to the criminal trio's activities, Mom and Dad say they all remain the best of friends.
But let's be honest—if someone gave you free snacks every time you saw them, you'd be best friends with them too.
Need more Cheese Patrol content? Check out their Instagram here.