Parents Joke About Naming Their Kids After The Reason They Had Them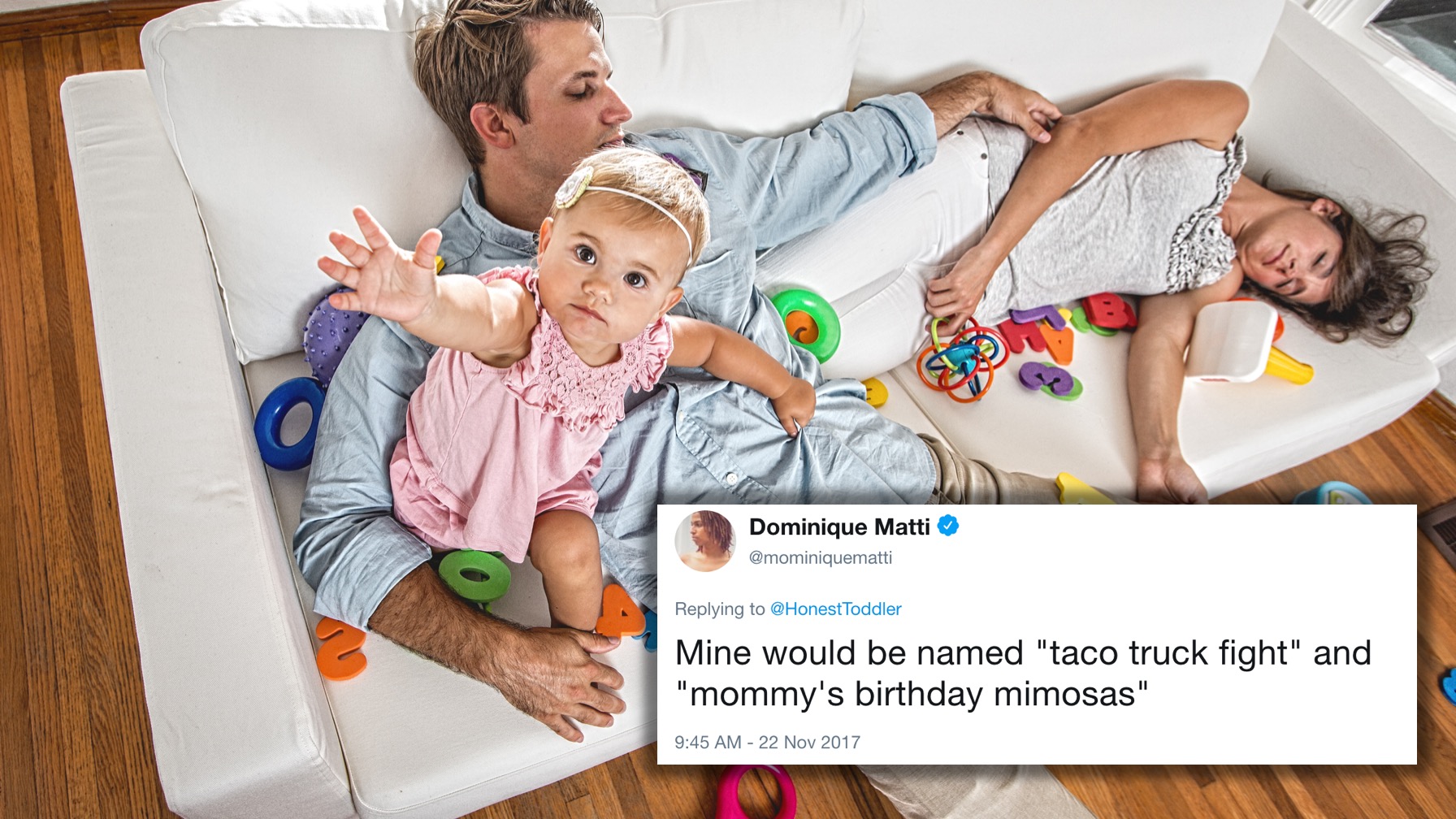 You never realize how difficult it is to name a child until you have to. An easy alternative, according to Bunmi Laditan, AKA @HonestToddler on Twitter, would be to simply name them after the reason they were conceived in the first place.
If we named kids after the reason we had them it'd be like, "Hey Marital Problems stop hitting Broken Condom I'm trying to put Hennessy down for a nap."

— Bunmi Laditan (@HonestToddler) November 22, 2017
This led to a long thread of replies from parents sharing their children's new monikers and the results were hilarious… and maybe smidge too relatable.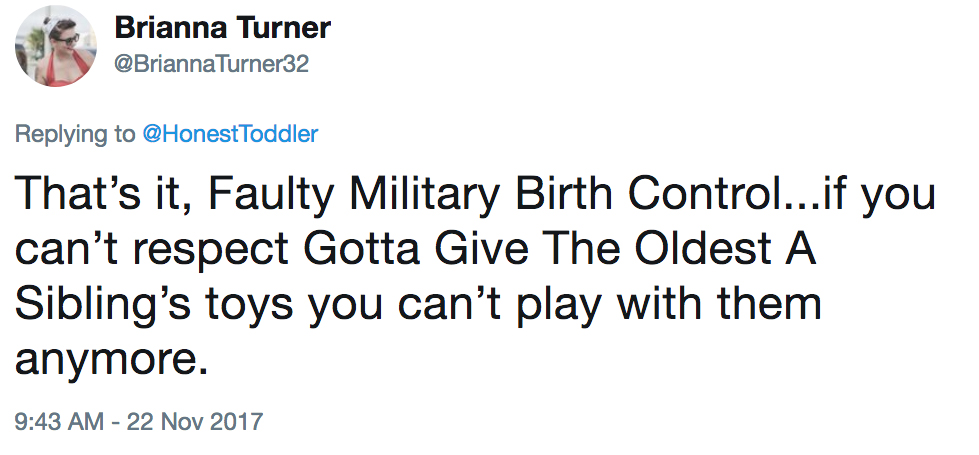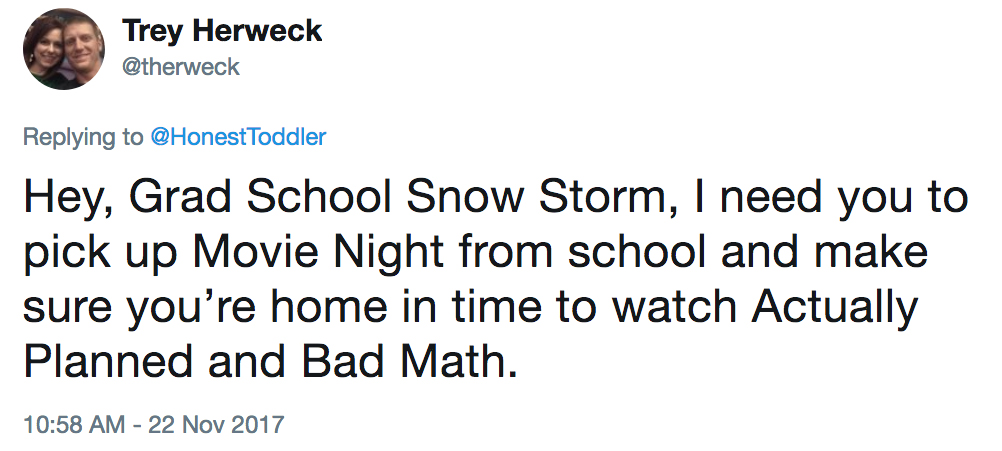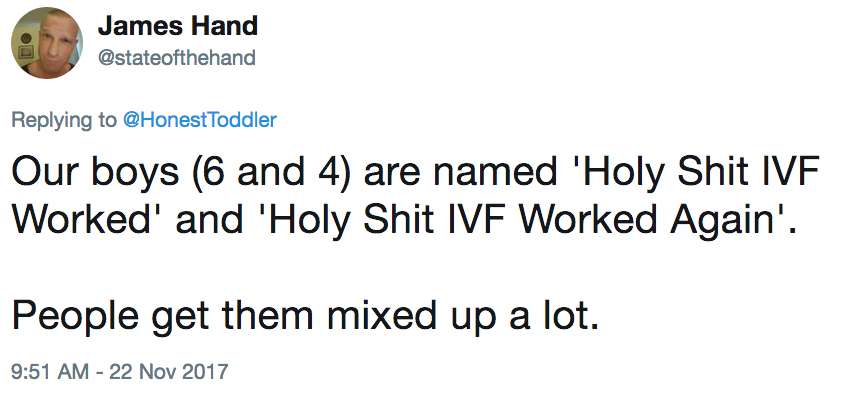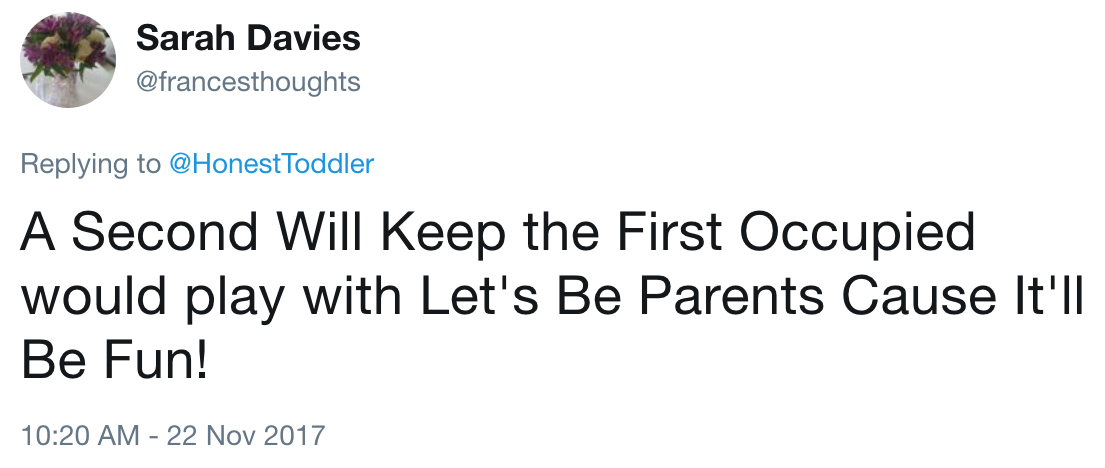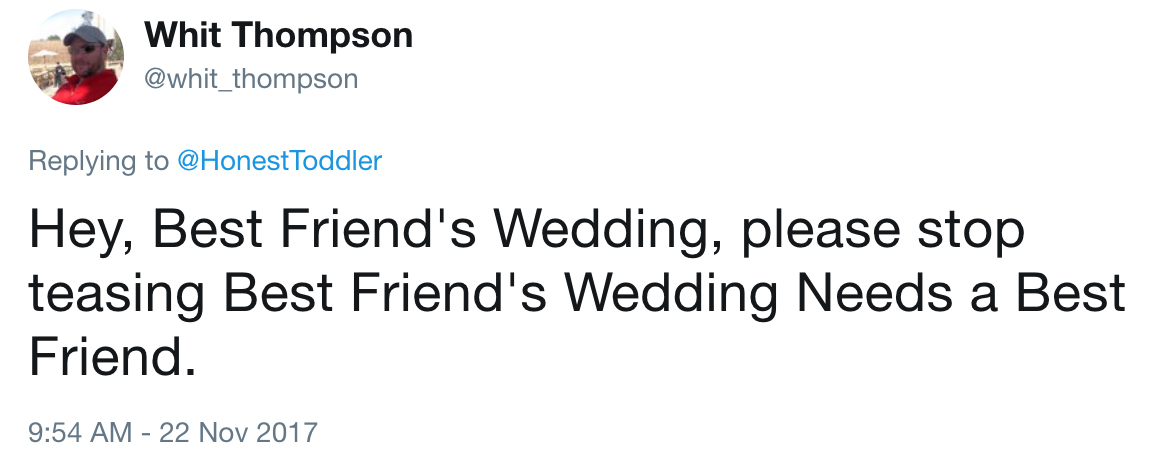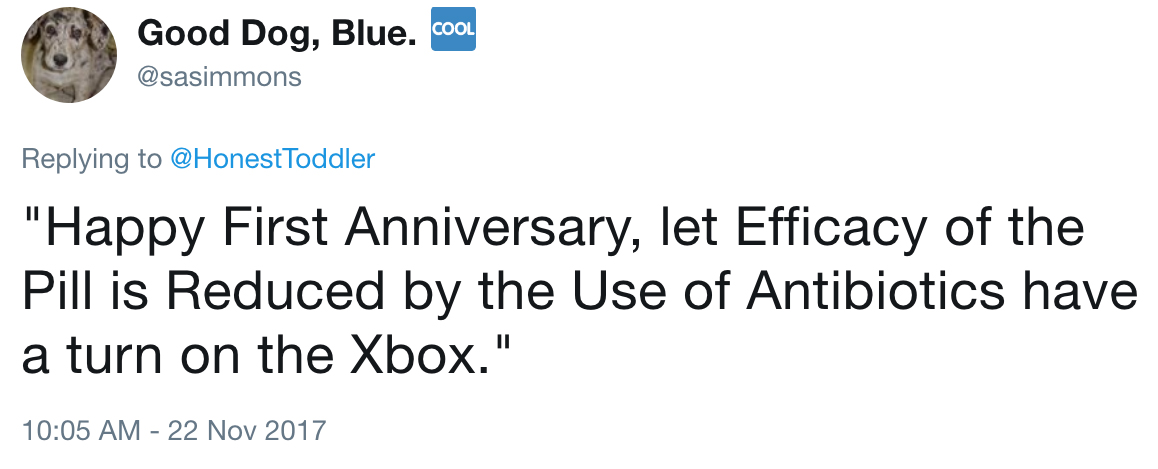 If you like Bunmi's style of humor, make sure to check out her book Confessions of a Domestic Failure: A Humorous Book About a not so Perfect Mom.