Parents Take Their Modem on a Day Trip Instead of Whining Kids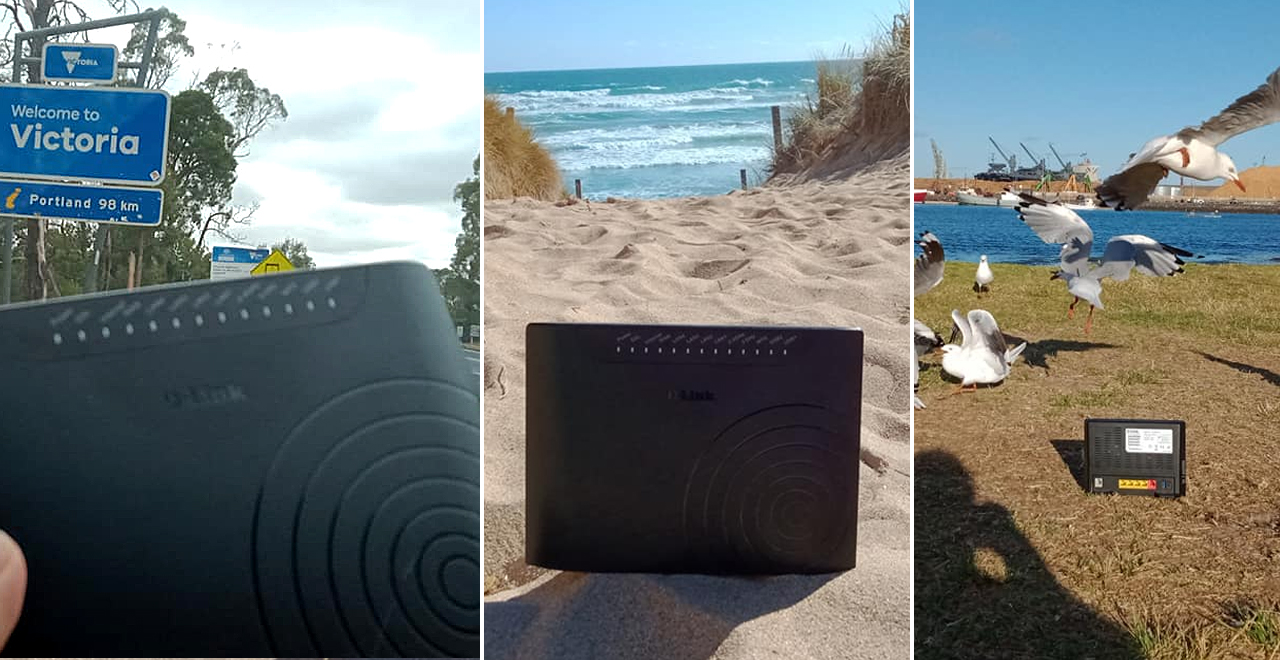 Kids can be really frustrating. Just ask your parents! They're ungrateful and lazy and spoiled and messy and they don't listen and they talk back and they won't eat and they won't sleep and they're expensive and stressful and… the list goes on and on. Surviving parenthood with your sanity intact isn't easy, but it is doable, especially if you keep your sense of humor.
And aren't afraid to be a little petty sometimes.
One Australian couple wielded both of those weapons in spectacular fashion when their kids resisted participating in a family outing. When Chris and Cassie Langan asked their three unappreciative siblings, ages 10-17, to accompany them on a day trip (to Warrnambool) and were met a chorus of complaints, they decided to leave all but one of the kids at home (their 13-year-old reluctantly agreed to go). And they took the family's modem with them instead.
The couple went off to Warrnambool and had a grand old time, seeing the sights, grabbing some food, and relaxing by the sea, all alongside their hunk of technology. Cassie shared the incident with Facebook, calling the modem "our most overworked family member," and posted images of their adventure.
"We asked our kids if they would like to go on a day trip to Warrnambool today and were met with the response 'that's so boring, I don't want to go.' Chris and I decided that instead of taking three unappreciative kids out, we let the ones who didn't want to go stay home and took our most overworked family member for a well-deserved day out: our modem."
Cassie continued, "Modem had a fantastic day not being used by the kids, and it was lovely not to listen to constant bickering. The only complaining was Evan being mortified that we took our modem out in public."
Because there's nothing parents everywhere like more than seeing kids get some comeuppance, especially in such a creative and hilarious way, the Langan's Facebook post has exploded online, garnering 159,000 likes, 67,000 shares, and 37,000 comments. They even got a little something extra out of it.
Not only did the modem have a wonderful time, the kids surely remained bored, having been forced to survive an afternoon without internet access. Cassie told TODAY Parents.
"When we got home our 17-year-old was so bored she actually had cleaned her room and spent time with her younger brother. When I showed my 10-year-old the photos, he said that it wasn't fair—that we hate him and love the modem more—and stormed off to his room."
I bet the modem never had to pull over to pee either.