Passengers and Crew Unite to Help Boy With Autism Through Flight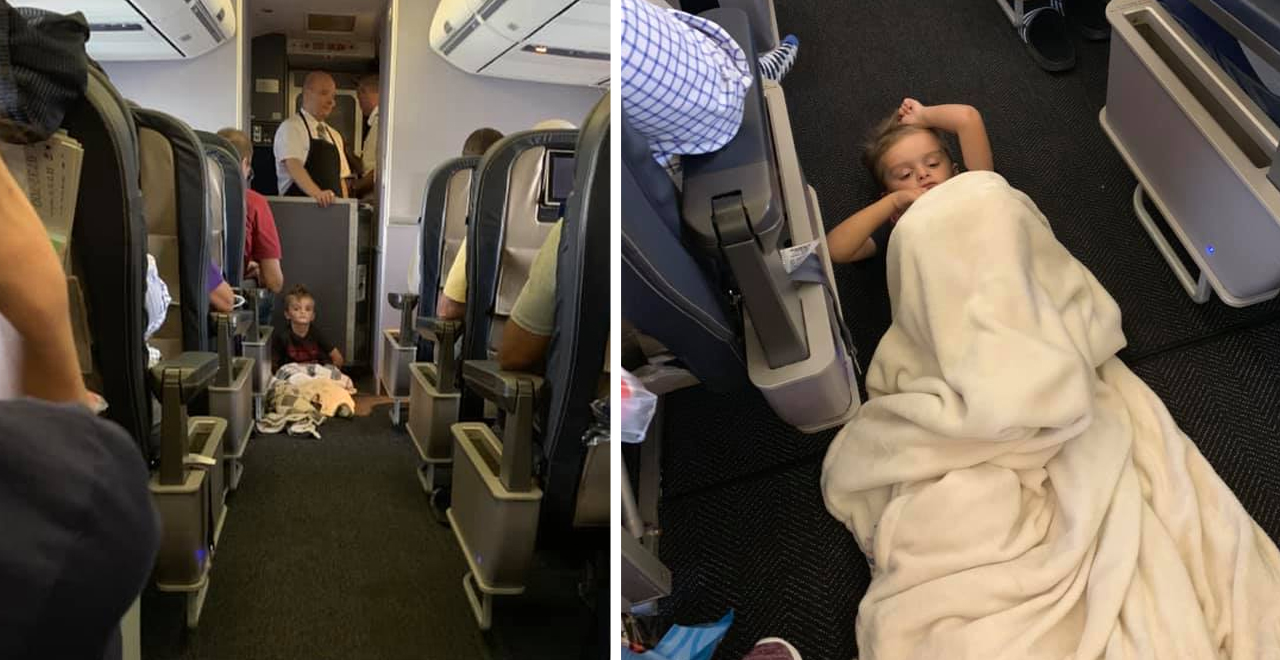 Parenting a toddler is exhausting on its own but reaches a new level of exasperating when they hit meltdown mode. It's even more stressful when they do it in a crowded place, as you feel dozens of eyes on you, judging every move.
One Texas mom several weeks ago faced this scenario when her autistic 4-year-old melted down on a plane right before takeoff. The plane couldn't leave until he was seated and his mother struggled to restrain him. Her fears of a nightmare situation, though, were eased when the crew and passengers rallied together to help the boy throughout the flight.
The flight attendants immediately asked how they could help, and worked out a plan for takeoff. They then let the boy sit on the floor near them once the flight hit a cruising altitude. When the boy accidentally kicked a passenger next to the family, she responded with empathy instead of fury. When the boy started messing with the seat of the passenger in front of him, the passenger noticed the family's stress and responded with cheery high-fives for the kid.
As they were departing, another passenger gave a note to the mother, writing "You and your family are loved and supported. Do not ever let anyone make you feel as though you are an inconvenience or burden. He is a blessing. God bless your patience…continue to be a super woman."
"I'm just overwhelmed from all this kindness, it makes me want to cry," the mother told CNN.
"For the first time, people have been very understanding and helpful about Braysen's autism. It's very promising, we don't have to care about what other people think because there are people who are caring, who understand. It gives me a lot of hope for the future."