Patriots Send Team Plane to Pick up One Million Masks for New England Hospitals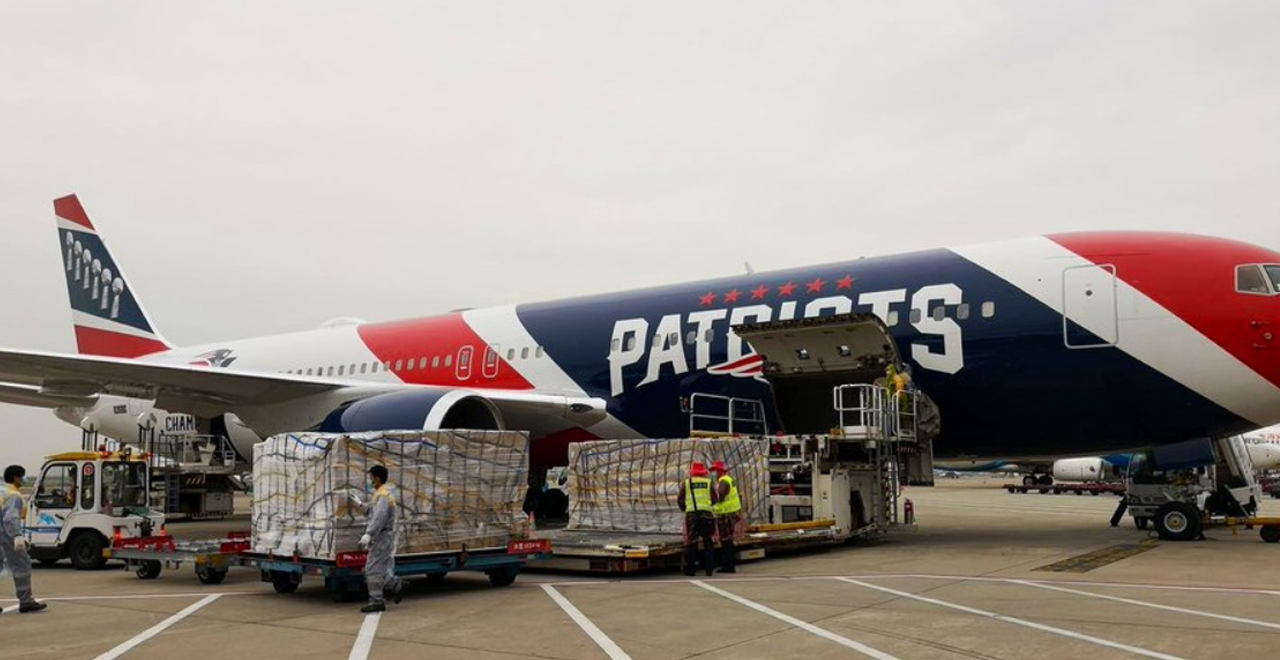 Everyone is doing what they can to make sure hospitals and healthcare workers have enough PPE to safely treat COVID-19 patients. Medical TV dramas donated their supplies. Sports apparel companies have shifted gears towards making masks and gowns. Even athletes are helping out, as one former New York Knick is arranging the delivery of much-needed N95 masks to New York. And now another sports figure is stepping up.
New England Patriots owner Robert Kraft, fresh off the sting of losing legendary QB Tom Brady, has purchased 1.7 million of the precious N95 masks for Massachusetts frontline healthcare workers. And he's not waiting for delivery. Kraft sent the Patriots team plane to pick up the supplies.
No days off. Thanks to some serious teamwork, Massachusetts is set to receive over 1 million N95 masks for our front-line workers. Huge thanks to the Krafts and several dedicated partners for making this happen. pic.twitter.com/ieV6XMC5Ow

— Charlie Baker (@MassGovernor) April 2, 2020
The Kraft family doled out $2 million for the masks, which is a much cheaper price than some hospitals are being quoted. And he's even sending 300,000 of those masks down to hard-hit New York City, showing that there are no rivalries when it comes to pandemics.
With his purchase, Kraft said he was hoping to inspire more creativity and ways to support doctors and nurses. "It's nice to care for those who provide us such passionate care," he said.  It's a lovely gesture, and there is something cool about seeing the Patriots team plane with crates of supplies in the foreground.
Patriots plane unloaded at Logan. Masks galore. pic.twitter.com/iTLQ222oL4

— Ken MacLeod (@KenMacWBZ) April 2, 2020
Kraft said it was an honor to be part of the humanitarian mission, and the end result is such a positive that it's not even worth throwing in the typical jokes about the Patriots cheating at football.
"We knew that purchasing greatly-needed N95 masks and providing the Patriots plane to expedite their delivery to local hospitals would immediately help protect our courageous healthcare professionals," he said.