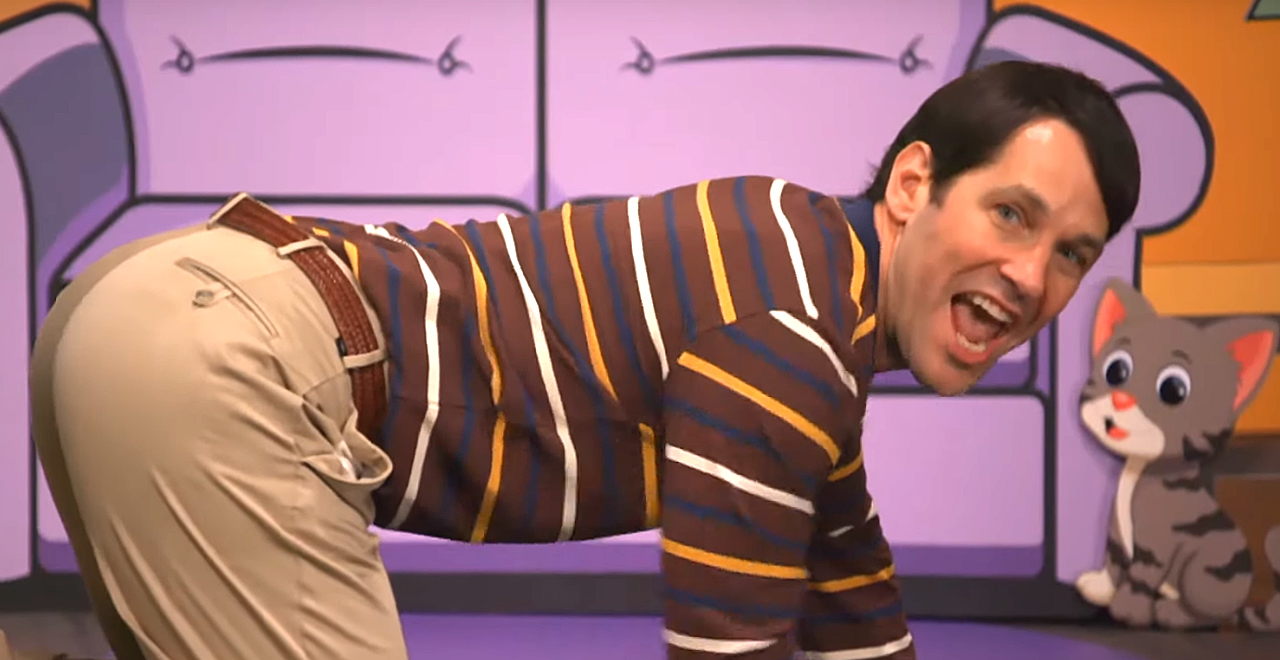 Credit: YouTube/The Late Late Show
I'm not here to crap all over children's music. No, I don't like most of it – the Paw Patrol and Octonauts theme songs being major exceptions! – and I do my best not to listen to it. I've avoided the dreaded "Baby Shark" tune for a long long time now, and it's one of my major accomplishments as a father.
The industry needs new blood. Thankfully, James Corden and Paul "Ant-Man" Rudd are here to inject it with some. Unfortunately, it may not be quite appropriate for any actual children.
Rudd took a break from his Avengers: Endgame victory lap to join the host of The Late Late Show for a hilarious sketch about "The Naptime Boyz," a children's music duo consisting of Rudd and host James Corden.
At the start of the video, titled "The Untold Story of the Naptime Boyz," Rudd and Corden explain how their team-up was off to a great start – resulting in "one of the biggest recording advances in children's music history ($900)" – until they filmed a video and things fell apart.
They then share the video. The lyrics to "Busy Day" are on point, but the pair's dancing and pantomiming are oddly suggestive. They followed it up with "Silly Seesaw" and another catchy tune called "The Housework Song" – "Our Abbey Road. Our Purple Rain. Our Spiceworld." – both of which feature Corden and Rudd gleefully, and obliviously, pantomiming sex acts.
Eventually, the duo sees the error in their ways and figure out exactly what it was that led to "the fastest cancellation in television history" and Mister Rogers threatening to kick their asses.
But man, the songs were good. See for yourself!