Photo of Wisconsin Bus Driver's Small Act of Compassion Goes Viral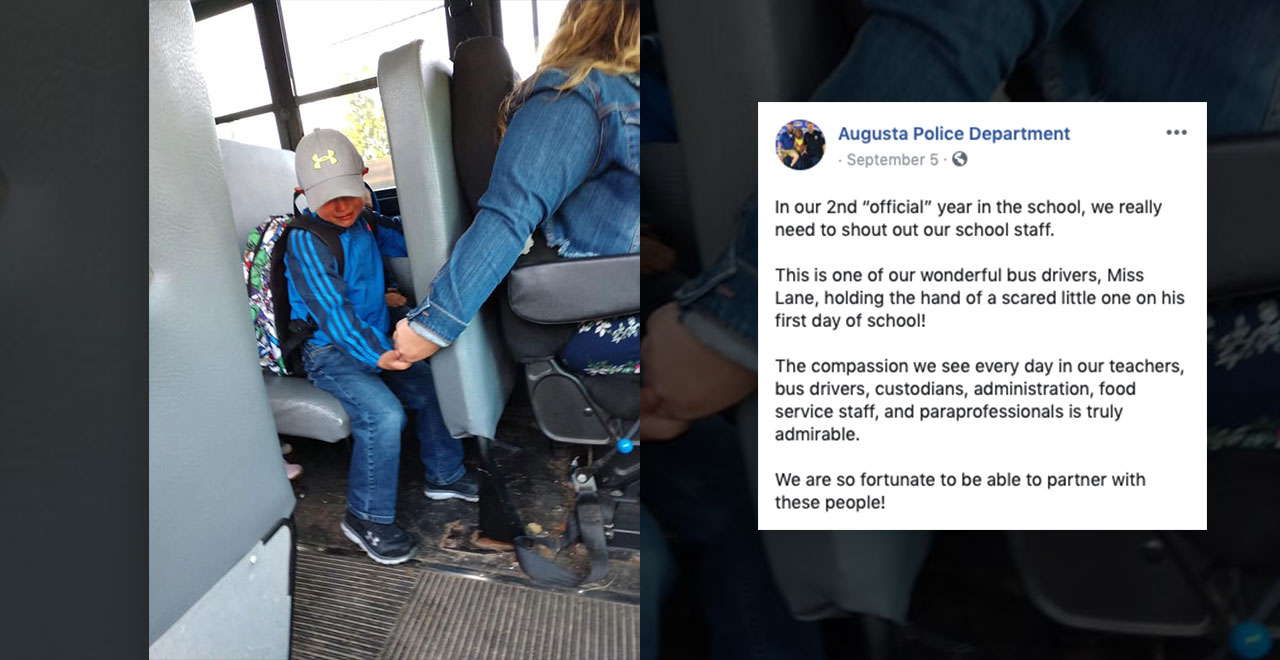 Back to school season is often a time of excitement for both kids and parents, however, like many of life's milestones, can often be accompanied by stress and anxiety.
With fresh faces all around and new challenges being presented each day, children can sometimes need a little extra reassurance that things will be alright. School Bus driver, Isabel Lane, is all too familiar with first day jitters, so when kindergartener Axel Johnson's excitement turned to anxiousness, the Wisconsin native knew just what to do.
Reaching back, Lane took Axel's hand, a silent reminder that things will be ok. Axel's mom, Amy, capturing a photo of the exchange. The Augusta Police Department sharing it to their Facebook page, acknowledging Lane and all the staff who work with the community's children each and every day.
"The compassion we see every day in our teachers, bus drivers, custodians, administration, food service staff, and paraprofessionals is truly admirable," the post said. "We are so fortunate to be able to partner with these people!"
The photo has since gone viral, with hundreds commenting on the simple, yet powerful gesture. Lane, however, telling news affiliate WEAU it was simply the right thing to do. "I think it kind of goes for anyone—if you see someone maybe struggling, just to do something as simple as reaching out a hand and showing that you are there."
As for Axel, his anxiety has long since subsided and he now looks forward to the morning bus ride, all thanks to Lane's small act of compassion. "The day after that he was waiting at the bus stop all by himself, he got on all smiles and talking to me the whole time so he is doing much better now," Lane added.
The photo and story, a reminder of how small acts can make a huge difference. The bus driver sharing a final piece of advice we should all take to heart: "You don't have to say anything, but just to show someone you are there makes a big difference in someone's day."