Photoshop Artist Takes Photo Requests Too Literally And The Results Are Amazing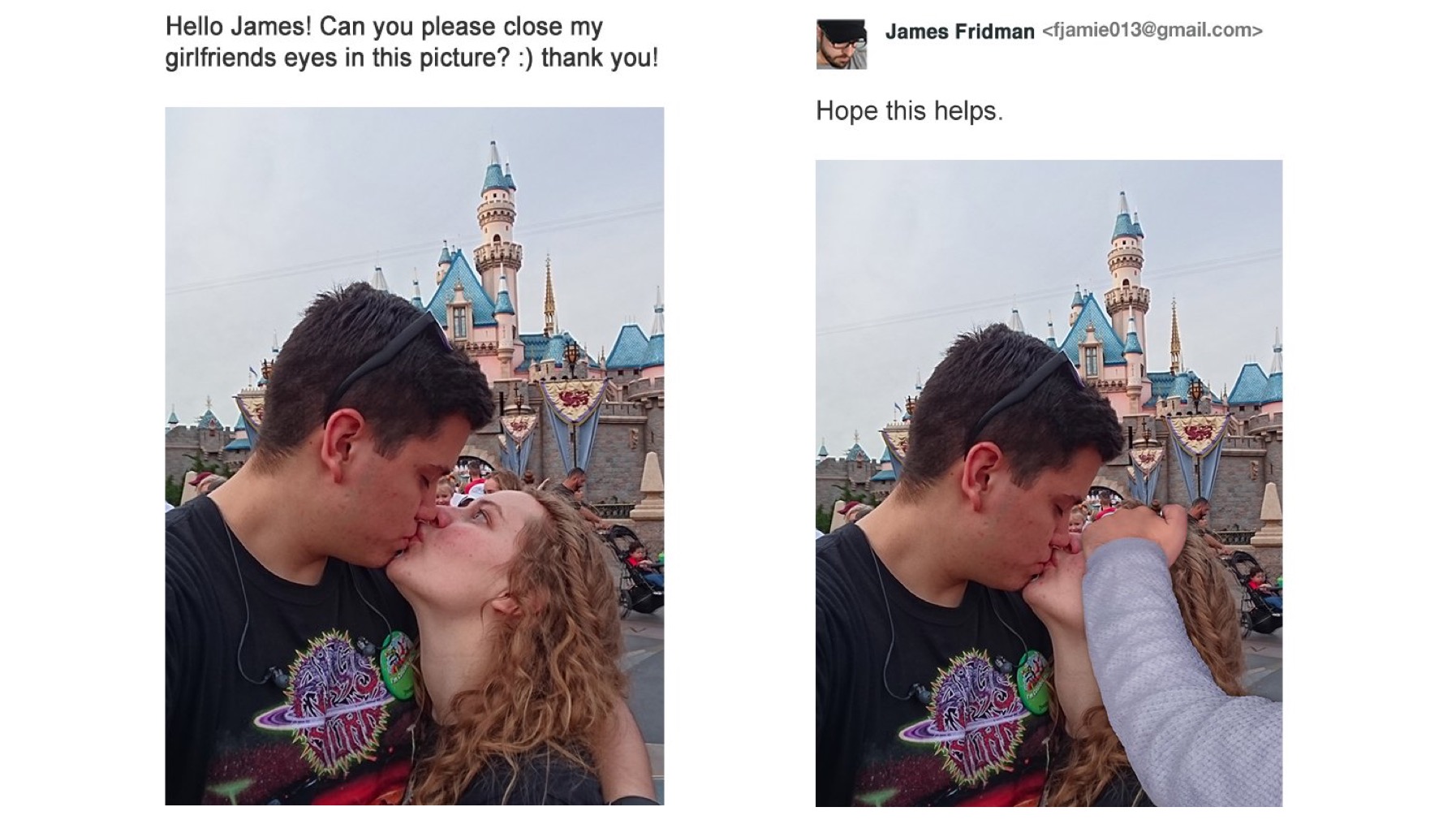 Equipped with the right software, a talented digital artist can do wonders in regards to photo editing.
Red-eye? Fixed.
Blinking in that shot? Not anymore.
Had a zit the size of Texas that day? All cleared up.
But these tricks are small potatoes compared to the magic James Fridman creates with Photoshop. In fact, there are few things James can't do in regards to editing, and his multitude of fans (nearly 1.5 million followers on Twitter alone) know it.
The British designer's internet fame—or infamy, depending on who you ask—is a result of him taking requests to alter submitted photos and then returning them with hilarious twists that technically still fulfill the person's wishes.
James's Twitter account bio reads, "Do not submit any personal photos that you do not want to be made public." And he means it.