Pitcher Makes Historic MLB Debut by Striking out His Younger Brother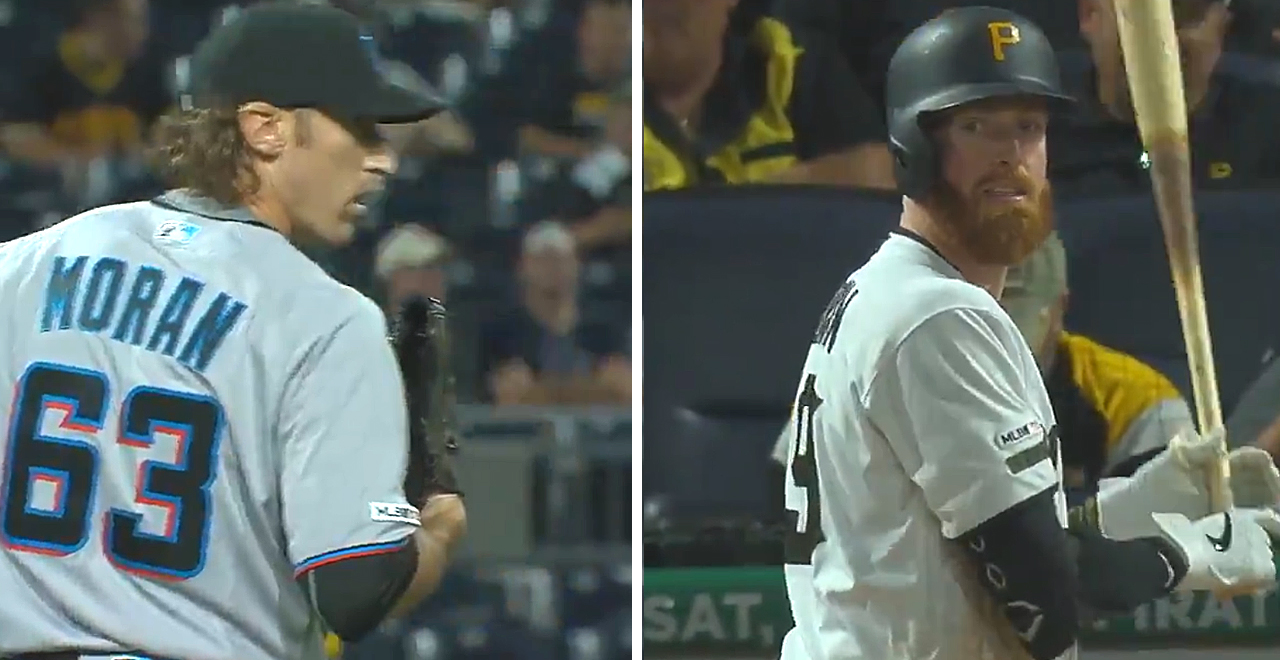 Miami Marlins pitcher Brian Moran waited a decade for his shot in the big leagues. He bounced around the minors with several different teams and several different farm systems. He played in the independent leagues and battled back from Tommy John surgery. And when he finally got to make his debut last week for the Marlins, the left-handed pitcher did something that's never been done in MLB history. The first batter he struck out was his younger brother.
Younger brother Colin Moran is the starting third baseman for the Pittsburgh Pirates. And the two picked right up where their childhood rivalry left off.
30-year-old Brian Moran made his MLB debut and struck out his younger brother Colin Moran for his first career strikeout ???? pic.twitter.com/SahAr0W9hD

— Baseball Bros (@BaseballBros) September 6, 2019
Though the announcer claims a brother has never faced a brother in a pitcher-batter matchup, it has happened before. It's also previously occurred in a debut situation too, albeit a long time ago.
The Moran-Moran duel was the first time since 1900 that a player faced his brother in a pitcher-vs.-batter scenario in his Major League debut, according to the Elias Sports Bureau.
119 years later, the older brother got the best of the younger brother. That may not have always been the case, as Colin has been a major league infielder for several years now, but it's a legendary debut for Brian. He's the first pitcher in MLB history to strike out a sibling in his big league appearance. Brian was understandably emotional after the game.
Brian Moran's first MLB strikeout was against his brother, Colin Moran!

This moment could be made into a movie script. pic.twitter.com/LuK5bP3Z1R

— Kent (@RealKentMurphy) September 6, 2019
I don't think you could dream up a cooler situation," he told MLB. "I'm so excited I got to share it with my family. I got to get out on a big league mound."
The Athletic has a deeper dive on the sibling rivalry, that culminated in one of the cooler September moments baseball has given us.