Pitcher Strikes out Friend and Skips Celebration to Console Him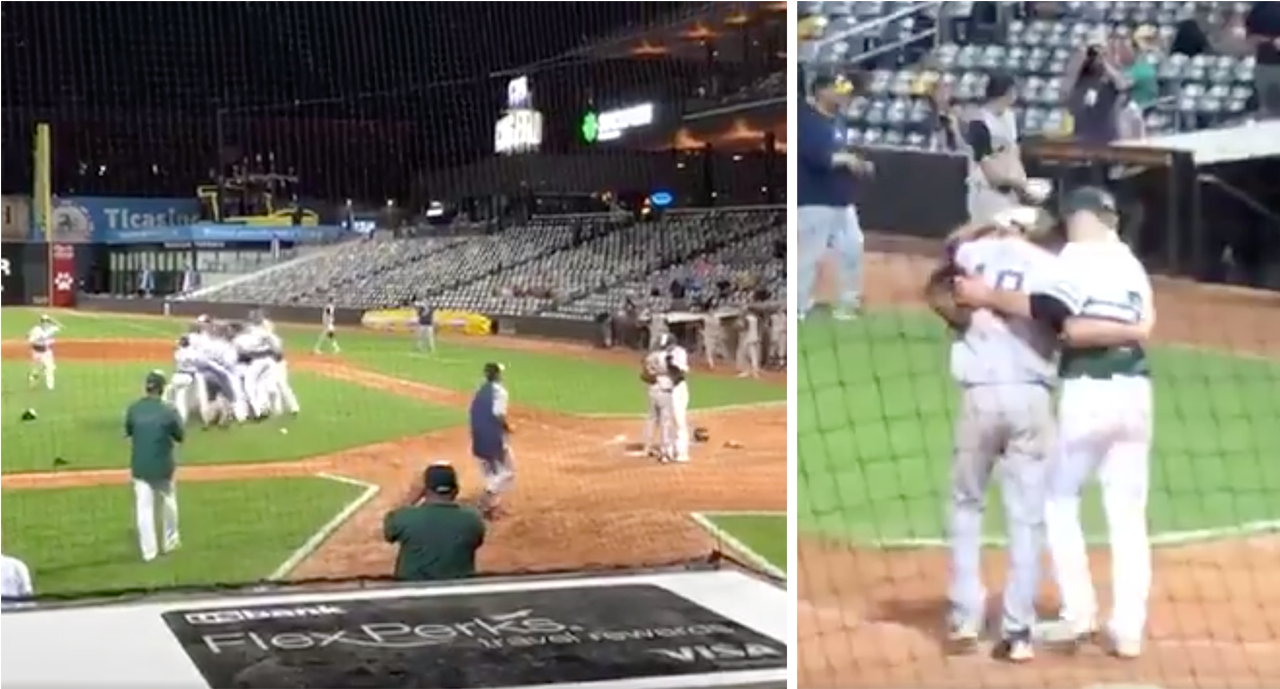 As kids get older, sporting events seem to get more and more intense. With such fierce competition driving passions higher and higher, sportsmanship can often be the first casualty. Fortunately, this isn't' always the case though, as two high school baseball players in Minnesota exemplified after the climax of their game.
Not exactly a nail-biter, Mounds View led Totino-Grace, 17-10, in a matchup that would decide who would participate in the upcoming state championship. With two outs, Totino-Grace's Jack Kocon walked to the plate hoping to make something happen in his team's final moments.
Here are a couple of different views of the play:
A little different angle of the at bat… pic.twitter.com/d9G4MWGhqa

— Jim Moberg (@b757fo_jim) June 11, 2018
With a pitch-perfect outside corner fastball, Koehn knocked out both Kocon and his team from contention. Hearing the call, Kocon began a defeated walk back to the dugout when Koehn whizzed passed his celebrating catcher to embrace his opponent and friend.
It's something you don't see every day, but Koehn and Kocon have a history when it comes to baseball. Apparently, the two grew up playing together in the Shoreview Area Baseball League and have maintained a close relationship ever since.
"I knew the game was going to keep going or it was going to end right there," Koehn told sports website 'Bring Me The News'. "I knew I had to say something. Our friendship is more important than just the silly outcome of a game. I had to make sure he knew that before we celebrated. It was more instinct, it just felt right."
These boys perfectly exemplified what parents and coaches talk about when they emphasize sportsmanship, and even though one of their seasons ended that night, just about everyone is clamoring for more of what they both showed on that field.