Hibernate Through the Winter in Pizza Hut's Weighted Pizza Blanket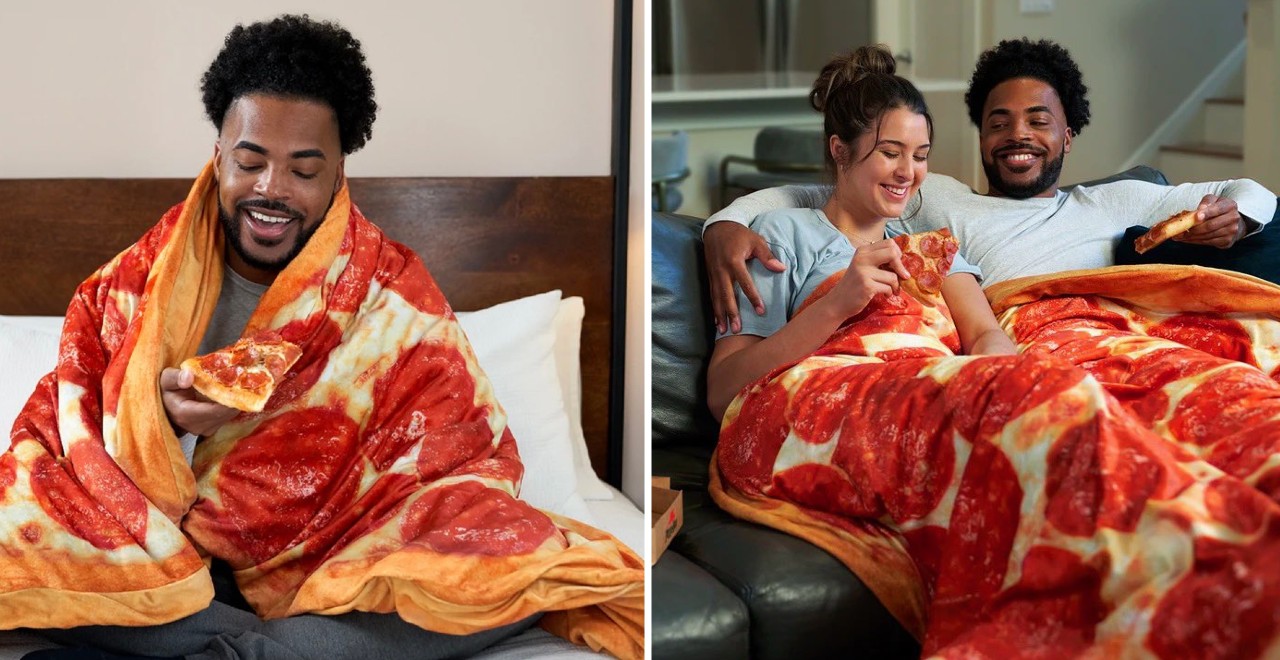 For all it's faults, 2020 is coming to an end. And with it, 2021 brings the promise of vaccines and a much more normal world (without pepperoni shortages.) But, we still need to get through the winter, with many still stuck (mostly) at home. So if you're going to be hibernating more than usual this winter, you gotta do it in style, like with a giant pan pizza weighted blanket. Pizza Hut is making the chill game even tastier with its new creation, part of a collab with the popular Gravity Blanket company.
The new Original Pan Weighted Blanket is modeled after the same exact pizza you remember wolfing down at birthday parties as a kid. It's also the type of nonsensical brand product you just learn to accept these days. Giant pizza blanket? Sure. Waffle House Bacon Beer? Absolutely. And, to be fair, Pizza Hut has already earned our trust, especially after bringing back the Book-It program.
In a press release from the pizza maker, a spokesman said there was 'no better way to close out 2020 than eating a Pizza Hut Original Pan Pizza while wrapped in the warmth and comfort of the Original Pan Weighted Blanket.'
Introducing a pizza that comforts you long after the leftovers are gone. Hurry to grab a limited-edition Original Pan Weighted Blanket from @gravityblankets while they're hot. Order yours up before they're gone: https://t.co/k5jEmYSpox. pic.twitter.com/3iFGUPvnHm

— PizzaHut (@pizzahut) November 18, 2020
Honestly, I can think of worse ways to end this year, so yeah, sign me up for eating pizza and wrapped in the giant Pizza Blanket. The blanket is supposed to be a 15-pound weighted blanket (I'm not a Gravity Blankets guy, but their rep seems to hold up) and the blanket sells for cheaper than their normal products. It's 72-inches in diameter and has a "luxurious" feel to it.
Weighted blanket people swear by them, so if you're looking for that final touch to your Hibernation 2020 game, you can do worse than a giant pizza.