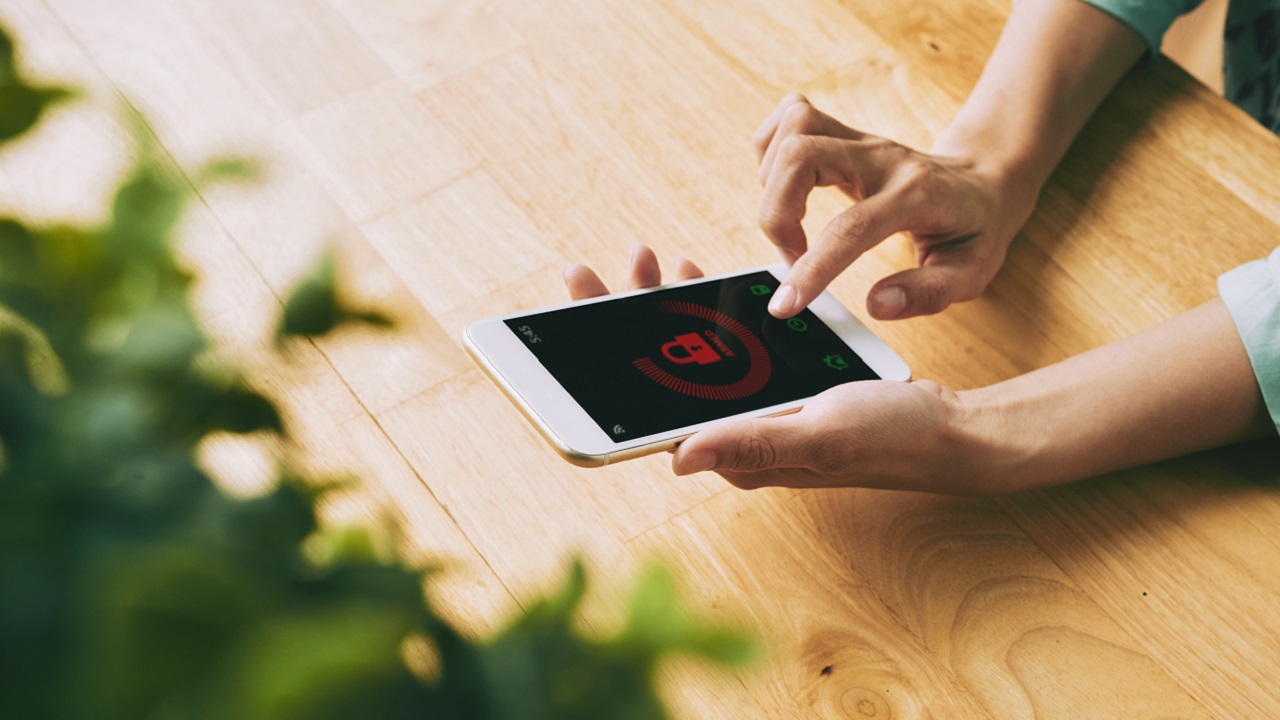 Credit: Photo by Getty Images/DragonImages
Hell hath no fury like a woman scorned while 20,000 feet above sea level
Any husband who cheats on his wife deserves what he gets. We can't say the same for the plane full of passengers that were forced to make an emergency landing because one woman discovered her man's infidelity, but I'm sure they understand.
And if they don't, it's probably best that they keep their mouths shut. This chick don't play.
According to a story in the Hindustan Times, an Iranian couple was headed to Bali for vacation with their son when the woman, clearly having suspected something, waited for her husband to fall asleep and then used his own finger to unlock his smartphone with TouchID.
Because angry wife…uh…finds a way.
Upon learning that he was cheating – presumably by something like text messages, but we don't know for sure – she went, shall we say, berserk? I mean, the plane had to initiate an emergency landing due to the ruckus, so even "berserk" seems tame. Do we still say HAM? Because she totally went HAM.
Apparently she started hitting her husband, and even more apparently, alcohol was said to have factored into the incident which is literally the least surprising thing I've ever heard.
An officer in the Central Industrial Security Force provided some details. "The incident took place on Sunday morning. The Qatar Airways flight QR-962 (Doha-Bali) was diverted to Chennai after the pilot requested for it citing unruly passenger on board as reason. The woman and her husband along with their child were offloaded and the flight departed for Bali," he stated anonymously.
After being offloaded, the plane continued on while the couple and their son spent the day at the Chennai airport. The police were not brought in. They knew better than to get involved and risk the rightfully furious woman's wrath.
I can hardly think of a worse place to get in a fight with your wife, or a worse reason. If the dude knew what was good for him, he just sat there and let her beat on his ass. The fact that the plane dropped them off is probably the best thing that's ever happened to him. The only thing worse than being stuck on a plane with your furious wife is being forced to endure a vacation with her.
The husband obviously deserves what's coming to him – and what already came to him – but kudos to the flight crew for getting the unhappy couple off the plane lickety-split and then motoring on to Bali. No need for their trip to be ruined!
As for the unhappy couple…
"In respect of passenger privacy we do not comment on individual cases," a Qatar Airways spokesperson said. "Also we're terrified of her." (I added that last part.)