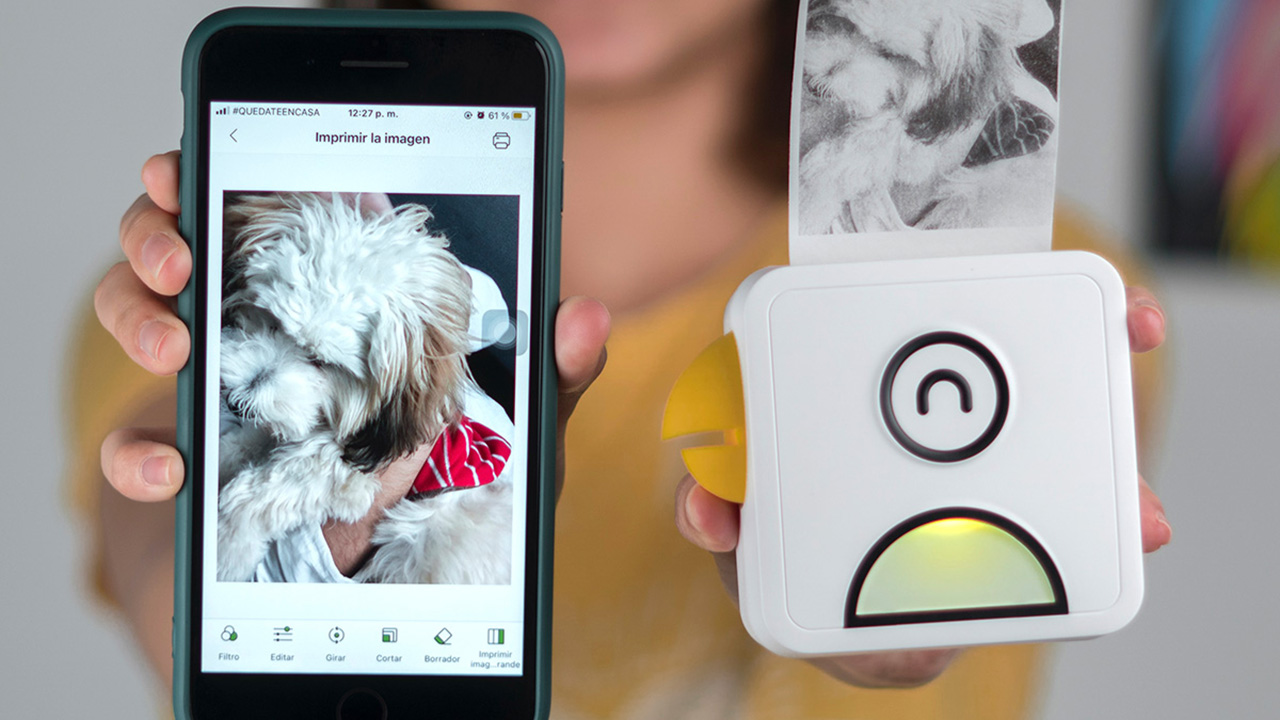 Credit: StackCommerce
These days, 3D Printers are the heroes of the printing world. But while these fancy new printers on the scene get all the glory, there's a smaller and stealthier model on the market that's poised to be a bigger star: the PoooliPrint L1 Inkless Pocket Printer. Not only is it totally inkless, which means you never have to deal with expensive and pesky ink cartridge replacements, it's also totally portable and ready to print for you anytime and anywhere.
The PoooliPrint L1 Inkless Pocket Printer gives you the ability to print anything you need from your pocket —from to-do lists to priceless photos, to important notes. And right now this handy helper is currently on sale for $79.99 (reg. $144), and you can take an additional $10 off with coupon code PRINT10 to get it for $69.99.
Let this pocket printer help you get your life in order. Though it can be tough to always find a pen and paper these days, the PoooliPrint L1 lets you print out those pesky to-do lists and more, keeping you organized with just your smartphone and the touch of your finger. It prints in mere seconds, so you won't waste a second waiting for a print job. And it provides 200dpi resolution, so all of your prints are still of great quality, even with this pocket printer's tiny stature.
Next time you snag a great photo of your kids in portrait mode, you can turn to your PoooliPrint L1 Inkless Printer to commemorate it forever. Then you can use the detachable beak as a magnet or cardholder to display your print anywhere, so it serves as a two-in-one!
All the PoooliPrint L1 Inkless Pocket Printer's printed materials are water-resistant, oil proof, and scratch-free. You'll enjoy 24 hours of printing on just one single charge. Once the battery runs out, just recharge it via a USB port or charger. This printer scored 4.1 out of 5 stars on Amazon, so you can rest assured it has plenty of happy customers.
Print easier than ever with the PoooliPrint L1 Inkless Pocket Printer. It's available now for just $69.99 with coupon code PRINT10.
Prices subject to change. 
Just a heads up, if you buy stuff using the provided links, The Dad may collect a small commission.