Police Pack the Stands for Fallen Officer's Son at His First Football Game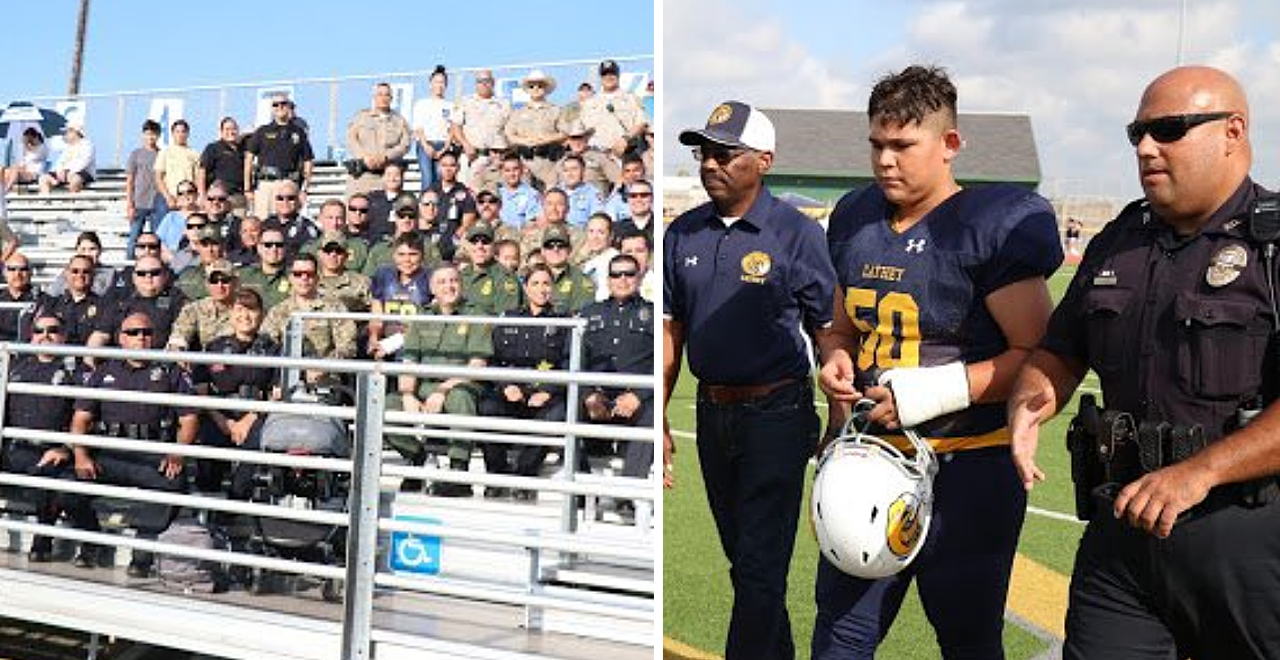 When Joaquin Espericueta took the field for his first middle school football game, his dad was not among those in the stands. His dad, Jose, loved football and was eager to see his son's first game in the fall, but the elder Espericueta, a Mission, Texas police officer, was killed in the line of duty in June. The stands weren't empty for Joaquin's first football game, though, as dozens of cops from Mission and surrounding communities packed the stands to support the youngster.
Mission 👮🏻 officers vowed to take care of Cpl. Espericueta's family. They kept that promise as they showed up for Joaquin's 1st football 🏈 game. Speedy's son was named honorary capt. So many officers & city leaders were there to support! #ThisIsForSpeedy 💙 pic.twitter.com/Mg6fPzp9kY

— City of Mission, TX (@CityOfMissionTX) September 21, 2019
Jose was the first police officer to be killed in the line of duty in nearly 40 years, and Mission Police Chief Robert Dominguez said they were going to take care of Jose's family. The game wasn't the first time they turned out en masse to show their support, as they also provided overwhelming support for Joaquin's first day of school in August. The football game was the next chance to be there for the family, but it won't be the last.
"It was important for us as a law enforcement family to support Joaquin on his special day of his first football game," Mission Police Chief Robert Dominguez told the Washington Post. "This was another first in his life, and we wanted to be there….We're going to be there for family. It's a healing process for all of us."