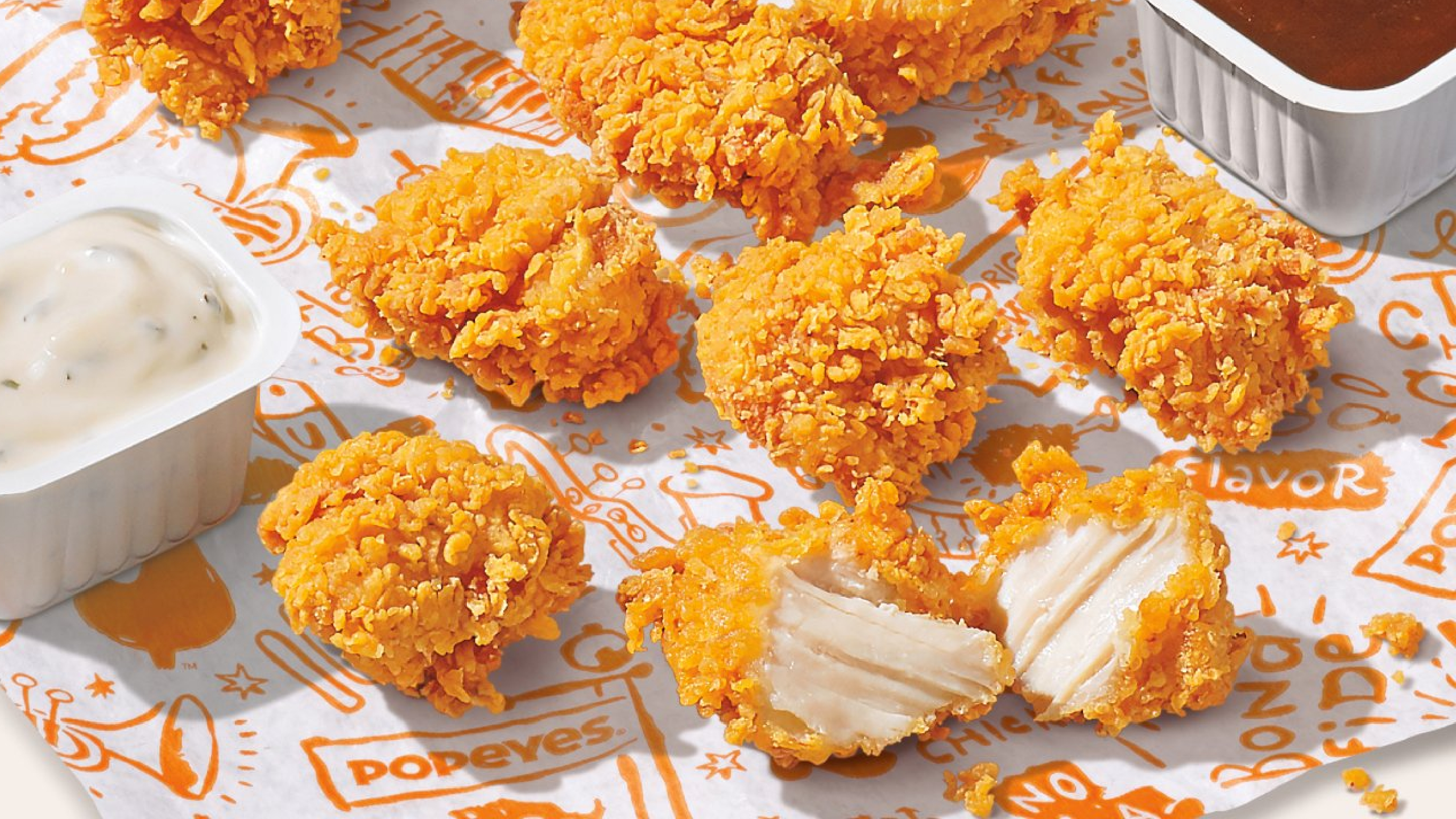 Credit: Popeyes
The chicken sandwich wars have been one of the few positive developments for society over the past year (oh, also that vaccine or whatever ended that global pandemic thing, that was clutch). We've seen Taco Bell, Burger King, and countless others join the fray. In a battle that once was just Popeye's and Chick-Fil-A, now we have so many delicious options. And we have Popeyes going into a chicken realm new to them; the nugget.
That's right, Popeyes is taking their unique and delicious chicken sandwich recipe and taking that to the nugget world. The fast-food chicken chain does what they should've years ago and officially added chicken nuggets to their menu. They've had fried chicken, and even chicken tenders (so good), but this is their first entry into the GOAT of kid's food.
Popeyes Is Officially Launching Chicken Nuggets https://t.co/RySG2Xt0VH

— HYPEBEAST (@HYPEBEAST) July 13, 2021
"We have invested the time to perfect a product that leverages our classic techniques and Louisiana flavors that will change how people think about and experience Chicken Nuggets," a spokesman said. "We think we did it again."
Crazy to think a chicken-centric company has left all that money on the table over the years, but it's so good to see them continuing to change the game. They think this will change how people experience nuggets, and they are right. But only in the sense that no one has been able to experience them in a Popeye's.
They are still just chicken nuggets, even if they are as delicious as the sandwich. But, the sandwich was a total game-changer for the company, as it was their biggest menu entrant in decades. The nuggets could also infuse some life into the chain and help them reclaim some ground taken by the posers in the chicken sandwich battles.
Customers can order them in sizes ranging from 4 (weak) to 36 (now we're talking) and they will be for sale at the end of July.