Principal Working Walmart Nightshift to Help Students Gets Outpouring of Support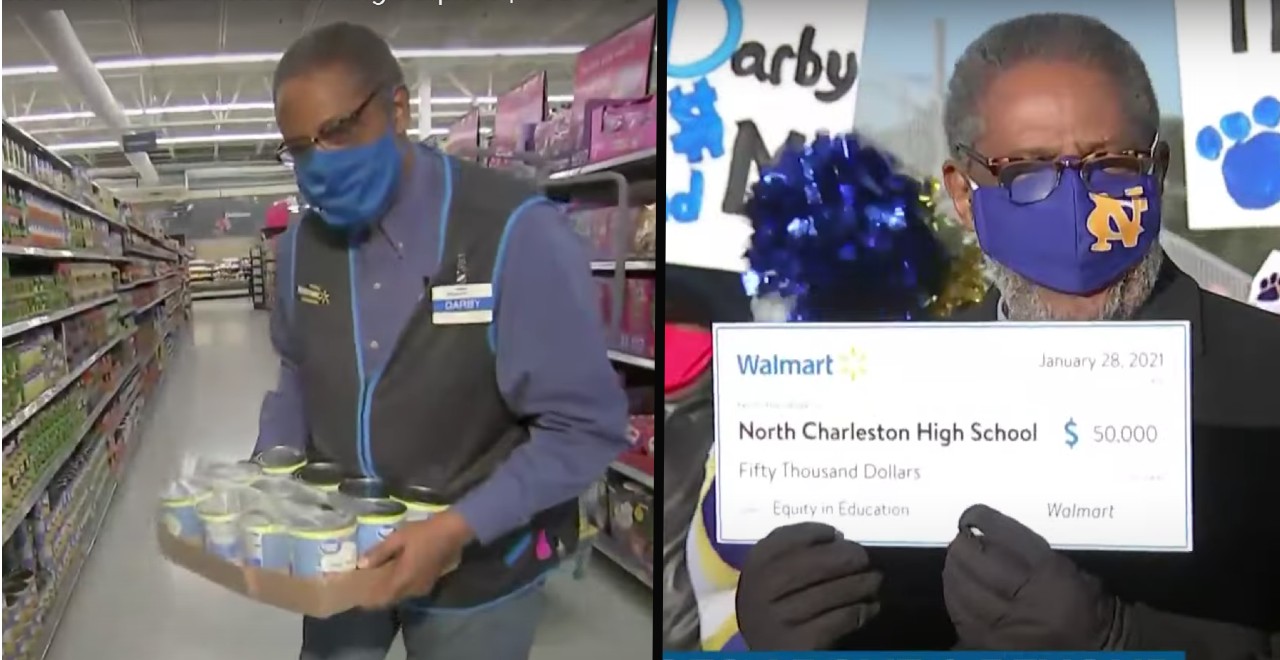 A high school principal in South Carolina is raising the bar to unheard-of levels when it comes to giving his all for his students. Henry Darby took a second job stocking shelves at Walmart during the overnight shift to make money he donates directly to students in need.
"I get emotional because when you've got children you've heard slept under a bridge, or a former student and her child sleeping in a car, I wasn't going to say no," he told the TODAY Show. "At my age, we don't ask for money, we just don't. You just go ahead and do what you've got to do."
His story went viral, and thousands rushed to aid him in his mission. A GoFundMe sprang up to raise $20,000 for students, and it quickly blew past that goal (currently at $177k) and Walmart itself got in on the action, donating $50,000 to Darby's school in a surprise meeting on the TODAY Show.
OK, here's the part where I will acknowledge the caveat that it's somewhat depressing a principal would have to work a graveyard shift just so kids wouldn't have to sleep in cars or under bridges. Obviously, some wholesale societal failures going on here that would even put kids in that position. But Henry Darby is one man, so he's doing what he can. And he is going to work.
Darby didn't tell his boss at Walmart what he did during the days. He said he simply wanted to work without fanfare and use those resources for the students. The store manager said they would be happy to have him as long as he wants to work there, and gifted the $50k from corporate.
He was speechless and said it would go a very, very long way for students. And then he went back to work because that's what he does. Taking care of kids during the day, stocking shelves at night to make their lives a little bit better.
Some real hero stuff. He was even recognized by the governor of South Carolina and given the state's highest civilian honor. He just used it as an opportunity to heap praise on teachers.
"My working at Walmart… to assist those who may need financial assistance pales in comparison to those unnamed educators, whose names are never in print, or in the headlines, but who do ordinary things in an extraordinary manner, ultimately resulting in the greatness and having students become productive citizens," he said.
Legend.