When a Student Was Embarrassed by His New Haircut His Principal Fixed It for Him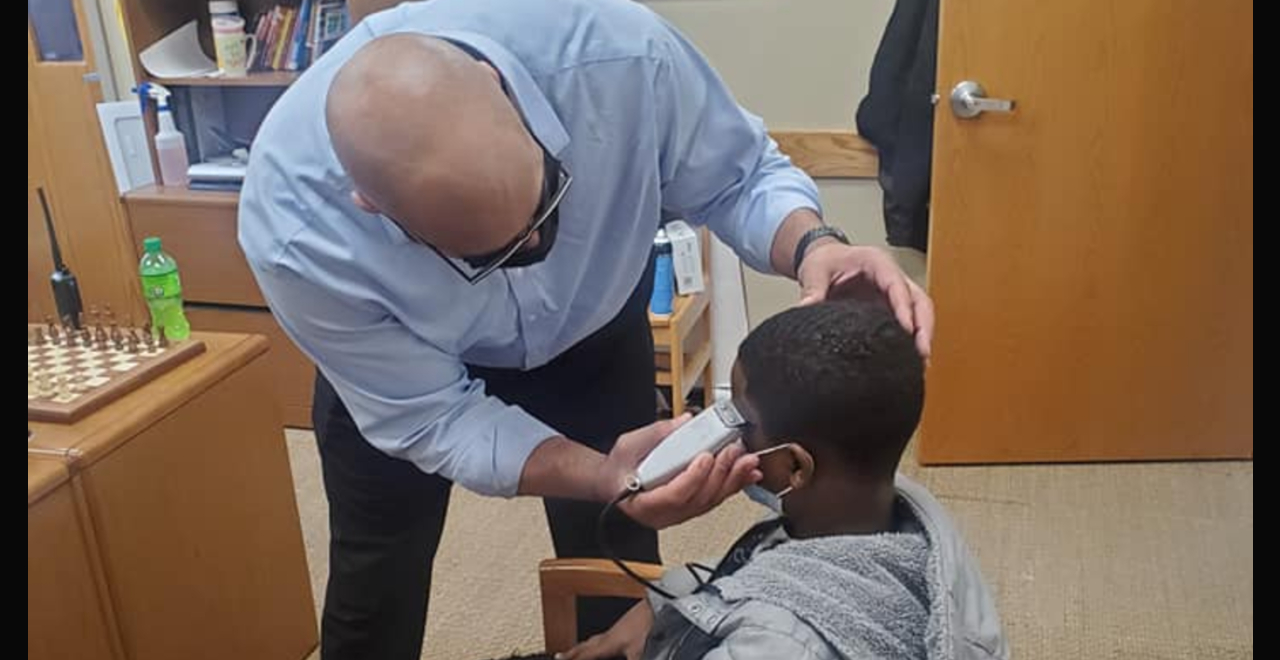 A principal in Indianapolis is going viral for the compassionate way he treated a student and it's a genuinely touching gesture. It was the first day students were back to school for in-person learning, and the pupil in question refused to take his hat off. He was subsequently sent to the principal's office.
When he got there, the middle school principal Jason Smith, learned the boy wouldn't take his hat off because he was embarrassed about his haircut. Instead of launching straight into disciplinary action, Smith told the student he had experience cutting hair. He showed him some pictures and proposed fixing his hair with clippers if he'd go back to class. The boy agreed. Smith called the student's mom for consent and then got to work. A school resource officer shared the photo on Facebook, saying the principal was a great leader.
"The principal could have easily called the child's parent and put him out of school for the day, but he took time out of his busy schedule to make sure the student was successful completing his first day of school," he wrote.
The student's mom said the principal handled it very well.
"I'm just glad he was able to handle that without being put in in-school suspension," she said. The student apologized for his behavior afterward and went back to class.
Smith told CNN that disciplinary action would've just prevented the student from being in the classroom and learning and that he checked in on the student after the haircut and he was following the rules and was doing great in class.
"All behavior is communication and when a student is struggling, we need to ask ourselves what happened to this child instead of what's wrong with the child," Smith said. "What need is the child trying to get met and really, the future of urban education rests on that question."
Now that's a principal with some positive principles.  It's a position that often gets ridiculed in popular culture, but the principal can set the tone for an entire school, and choosing compassion and understanding over discipline speaks volumes about his dedication to his students.