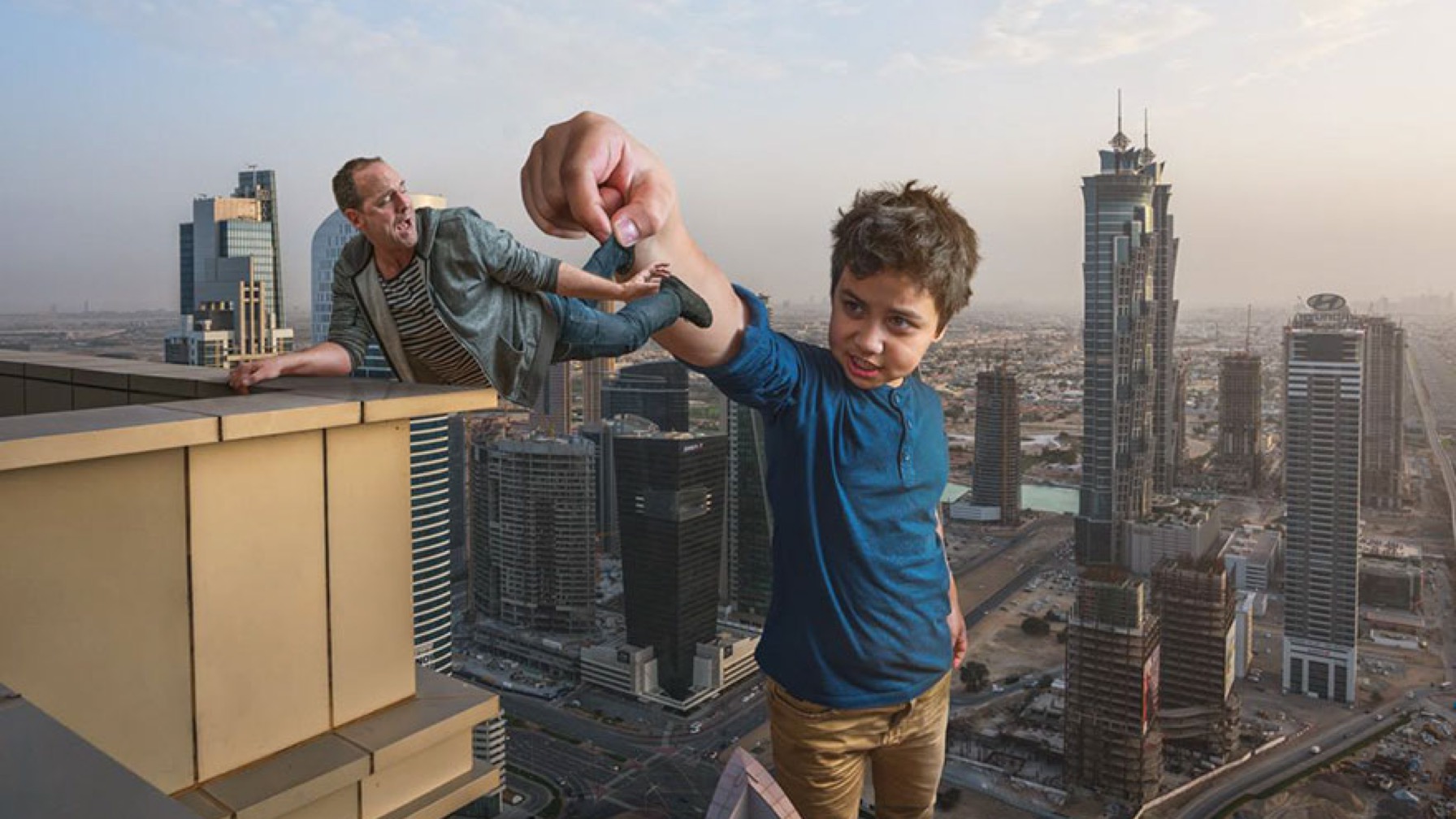 Credit: instagram/adrian_sommeling
Adrian Sommeling is a Dutch commercial photographer and editor who creates advertising images for companies all over the world. In his free time, however, he prefers to use his expert image manipulation skills to create fantasy photography.
The images he creates are truly amazing with a whimsical and dreamlike quality. And many of them feature his son who loves to cameo in his dad's masterpieces. Whether he's joyriding on the wing of an airborne airplane or cruising on a flaming bicycle a la Ghost Rider, it's hard to tell who is having more fun – father or son.
Want to see more of Adrian's work? Check out his Instagram and Facebook.
Want to learn how to create your own awesome surreal images? Learn from Adrian himself by purchasing his tutorials on his website.