Animal-Loving Volunteers Unite To Save 100 Dogs From Louisiana Puppy Mill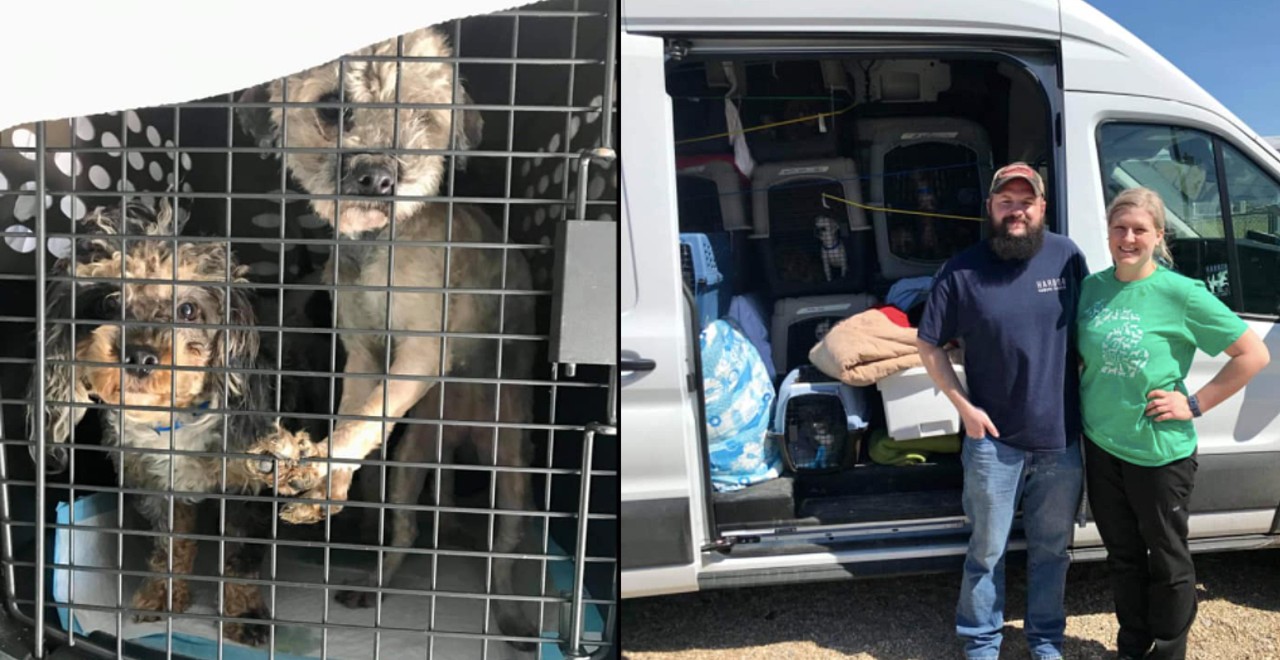 Everyone deserves an advocate, especially those who can't speak up for themselves. Many dogs found in pet shops come directly from puppy mills, and unfortunately, the industry of commercial breeding is still extremely unregulated. Generally speaking, dogs living in puppy mills often don't get a chance to experience love or human companionship – their only job is to have puppies for the mill owners to sell. But the dogs of one Louisiana puppy mill are getting a second chance at life, and it's all thanks to some passionate volunteers.
The Harbor Humane Society in Michigan, the Bissell Pet Foundation, and several other rescues came together to save dozens of dogs from a life of neglect. 56 dogs were transported to the Michigan shelter where they received proper grooming and vet care, likely for the first time.
"These little dogs spent their lives producing puppies for profit," the shelter wrote on Facebook. "They weren't groomed so they had a hard time seeing. They lived their lives in cramped space without the joys of being loved and being a dog. They have finally been set free."
One of the many tragedies of puppy mills is that they operate behind closed doors. Seeing wriggling puppies in a pet store window is meant to warm the heart. It's meant to draw you in, and it seems almost impossible that these puppies would be associated with something so heartbreaking. But looking at the rescued dogs' photos, seeing the neglect and hardship they've endured – it's a painful reminder that puppy mills only have one goal: to make a profit.
"They had not been groomed in years. It was difficult for some of them to walk, a lot of them had bruising and such from how tight the mats were," Megan Winters, Harbor Humane's shelter director, told ABC News 13. "They did not seem to receive any medical attention. A lot of them needed dental cleanings, teeth removed, a lot of them had ear infections."
But once they received the proper medical care and realized these humans were there to help, not hurt them – many of the dogs began to turn a corner. "You can see that there is a glimmer of trust in them, they want to be social with people," Winters said.
For more information on the dogs rescued from the Louisiana puppy mill, visit The Harbor Humane Society. If you're interested in adopting a dog who needs a home, check out your local shelter.