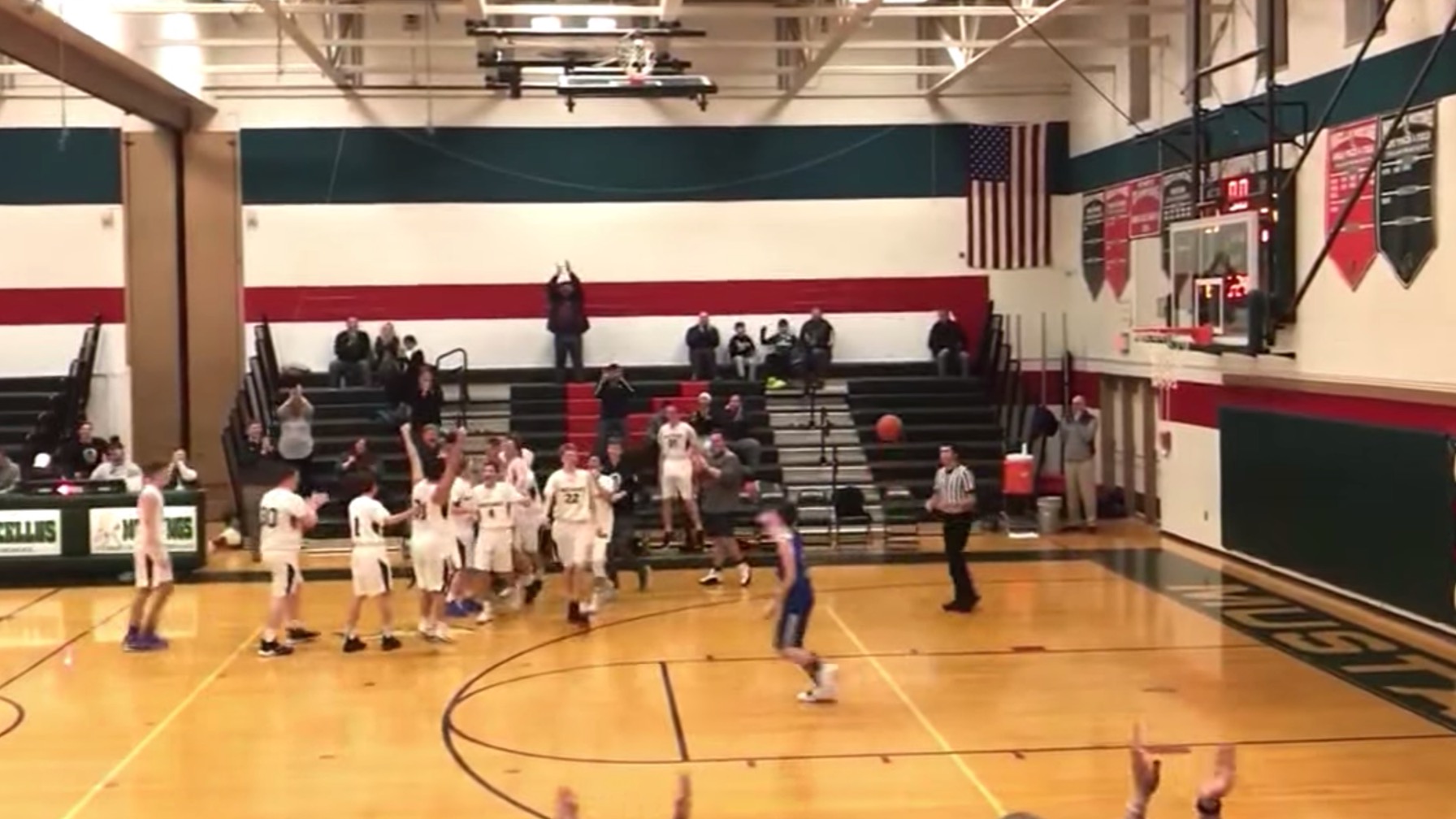 Credit: Facebook/NewsChannel 9
Teenagers can often be a terrible example of the human race, but sometimes they do something so amazing it stops you in your tracks.
During a JV basketball game between Marcellus and Cato-Meridian high schools in New York, No. 5 Mason Crandall was a perfect example of one of these moments.
When No. 21 for Marcellus, Michael Montgomery, missed a 3-pointer, Crandall—an opposing Cato-Meridian player—did something technically unusual and passed the ball right back to Montgomery, who then sank the second chance bucket.
Montgomery is a special needs player for Marcellus but, more importantly, he just loves basketball; and despite being a member of the team for two years, this was finally the night he drained his first 3-point basket in an actual game.
"Knowing my team, these are the moments that they'll talk about at their reunions 20, 30 years from now. 'Remember that moment…'" Marcellus JV Basketball Coach Cole Blossey told ABC News 9. "It's bigger than a game. It's a moment in time that you'll remember where you were."
It's the perfect illustration for what sports should do for kids—teach them about rules and sportsmanship, but also about life and lifting one another up despite our differences.
Marcellus took home the victory that night, 56-36, but everyone in that gym undoubtedly left with a smile on their face.