QTime Lets You Limit Your Kid's Video Gaming With Your Phone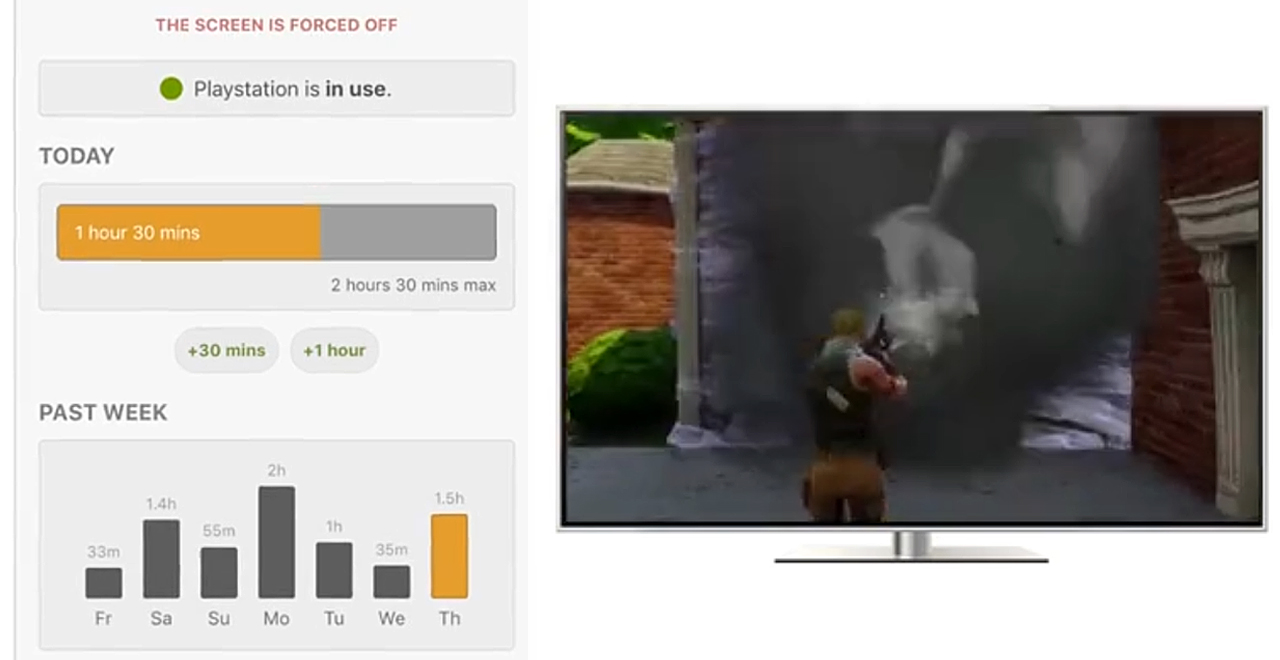 Every parent faces different challenges, depending on a wide variety of factors. But there's one challenge that impacts all of us: screen time.
Screen time, and how much our kids get, has long been a concern of mothers and fathers. Probably since "I Love Lucy" and "The Honeymooners." But nowadays it's even worse, thanks to smart phones and tablets and streaming. Technology has made a lot of things easier, but it's made managing your kids' screen time much harder.
In my house, the biggest culprit is video games. I'm constantly arguing with my son over his gaming, and getting him to turn it off and do his homework or some reading is a daily struggle.
The makers of QTime are trying to help me, and parents everywhere, with their new gadget.
QTime is a device that helps you regulate how much time your kids spend playing their video games. It allows parents to not only set time limits for their kids video games, but also to set specific time windows for when the kids are even allowed to play. QTime replaces the HDMI cable that plugs from your console to your TV and connects wirelessly to your wifi.
As described on their website: Simply unplug the HDMI cable that connects the games console to the TV and replace it with the QTIME gadget. When today's time limit is up, the screen simply turns off. The child gets a 10-minute warning to finish up their game. QTIME pairs wirelessly with your home Wi-Fi. It supports the latest HDMI 2.0 standard and it's 4K ready.
You download the app on your phone and can set limits and windows right there in the palm of your hand. You can even pause the game at will, and it warns your kids when there are ten minutes left.
The Dad's own Ally Probst tried the QTime, and here's what she had to say:
"It's an easy way to control your kids' screen time. My kids are obsessed with Minecraft so I'm always stressing about enforcing limits on it. With this, you can control it easily from the app on your phone, which is super convenient and less time I have to spend thinking about it."
She had me at "easy way to control." Because that's what parenting is all about. Well, that and giving your kids your Netflix password so they don't wake you before 9 am on the weekends.
QTime is compatible with the Xbox and Playstation consoles and goes for $59.99 on Amazon.