Quadriplegic Dad Turns Cardboard Box Into Adaptive Xbox Controller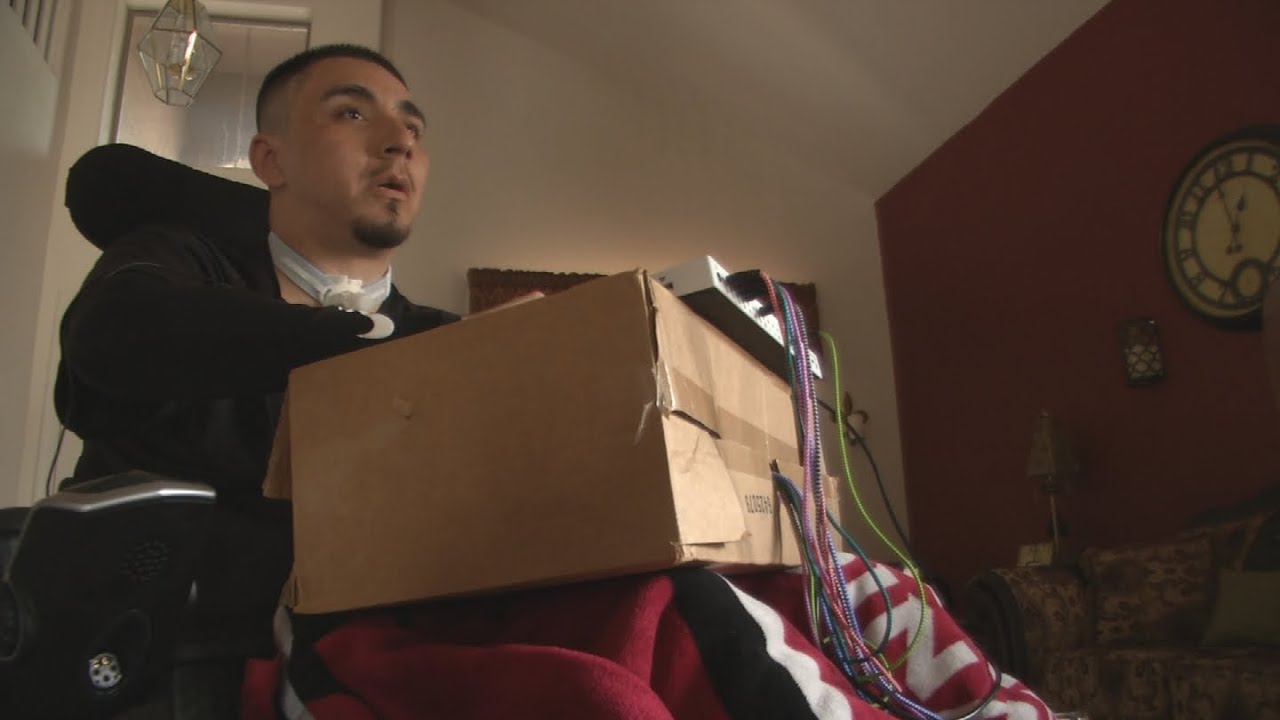 On January 29th, 2017, Juan Gonzalez was involved in a rollover car accident that would forever change his life.
After fracturing his C6 and C7 vertebrate and spending more than a month in a coma, Gonzalez returned home with limited movement and was now classified as an incomplete quadriplegic.
"It was rough, you know, at the beginning" Gonzalez told Phoenix's CBS5.
That is until he saw news of Microsoft's new adaptive controller – a device designed primarily to meet the needs of gamers with limited mobility. Having been an avid Xbox fan prior to his accident, Gonzalez saw an opportunity to bring some sense of normalcy to his new reality.
Developed in partnership with several organizations, the new device empowers individuals with limited movement by making gaming more accessible. However despite this major advance, the cost can still be a major barrier.
The initial price of the Xbox Adaptive Controller base unit is $99, however with customizations and extra buttons, that cost can rise dramatically. Enough so that Gonzalez said he needed to find another solution.
"I wasn't going to be able to afford that." said Gonzalez.
So the former carpenter got to work.
Starting with a modest cardboard box, some arcade style buttons and a decent amount of wiring, Gonzalez began crafting his very own customized control pad.
After some careful planning, a lot of soldering and some help from friends, Gonzalez was ready to test his homemade creation.
"It actually worked. I didn't think it was going to work," Gonzalez admitted.
The custom device has served as a way for Gonzalez to reconnect with his children after the accident, telling them "I wasn't the greatest dad, but I'm going to try to give you guys back the most I can now, whatever way I can."
Although many things are still difficult for Gonzalez, he choses to focus on the positives, hitting restart on his life as a dad while embracing the things he can still control – both on-screen and off.
"I believe in second chances, and you know, I believe I'm still here for a second chance." Gonzalez said. "I'm a better person now."