Tweet Roundup: The 15 Funniest Quarantine Era Tweets From May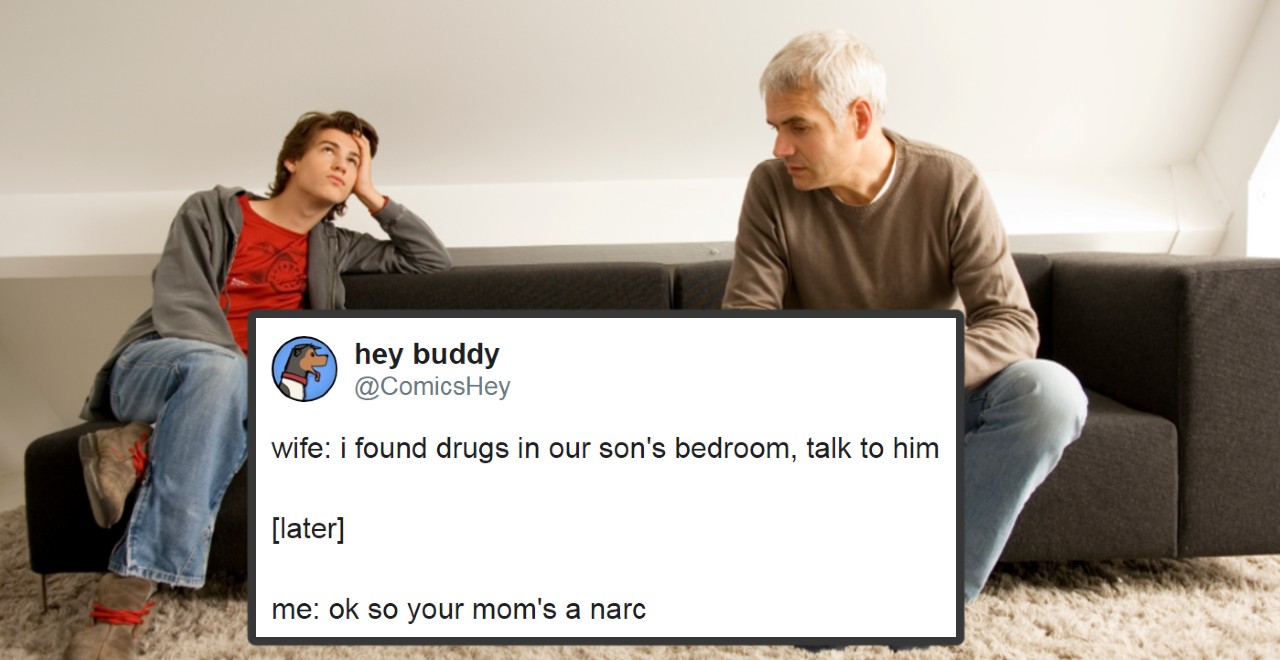 It's either month three or month 347 of quarantine, at this point, it's hard to say. With every day feeling like it's blending into the next, time has more or less lost all meaning. Fortunately for us, humor hasn't! What better way to pull yourself out of the repetitiveness of life in isolation than to laugh at the absurdity of it all? Please enjoy 15 of the funniest, most relatable tweets about living in the era of quarantine.
Maybe you've developed a new self-care routine,
"I'm going shopping!" I announce, zipping up a full-body wet suit, strapping on an oxygen tank, and lowering myself into a giant hamster ball filled with hand sanitizer.

— batkaren (@batkaren) May 5, 2020
Even though everything seems a little bit harder right now.
I would get more done if things were easier and also I enjoyed them

— clean slate (@PleaseBeGneiss) May 21, 2020
Or maybe you've discovered new ways to make money,
my 6yo just gave me $10,000 pic.twitter.com/fQh0rHhr88

— blaine capatch (@blainecapatch) May 12, 2020
And taken some time to challenge yourself.
me: if reality is a simulation then why is it so cruel

also me: i wonder if i can drown this sim in a pot of spaghetti

— [email protected] (@TweetPotato314) May 21, 2020
Though being at home constantly can be challenging enough.
wife: i found drugs in our son's bedroom, talk to him

[later]

me: ok so your mom's a narc

— hey buddy (@ComicsHey) May 23, 2020
It may be helpful to remember that you're not the only one struggling,
cop: [handing me a ticket] u were speeding

me: we're in this together

cop:

me:

cop: [writing himself a ticket] fuck

— james (@donttouchjames) May 20, 2020
And missing life before all of this started,
Remember precedented times? Those fucking ruled.

— Michael Schaub (@michaelschaub) May 15, 2020
Finding little things to keep you going.
One of the things getting me through quarantine is the time 4 years ago when I ordered dinner and the waiter said "excellent choice."

— Michael 🌶 (@Home_Halfway) May 19, 2020
But we're all adapting,
Me: *throws frisbee to friend*

Friend: *disinfects frisbee, throws it to me*

Me: *disinfects frisbee, throws it to friend*

Friend: *disinfects frisbee, throws it to me*

Me: *disinfects frisbee, throws it to friend*

Friend: *disinfects frisbee, throws it to me*

Me: *di

— the drake gatsby 🏠 (@DrakeGatsby) May 17, 2020
And trying to make the best of it.
spending quarantine learning a new language (catherine o'hara's english in Schitt's Creek)

— Karen Chee (@karencheee) May 24, 2020
Listening to the experts,
The CDC recommends that you check yourself before you wreck yourself

— Adam Cerious (@Browtweaten) May 22, 2020
Making new friends along the way,
a sourdough starter is just an artisanal tamagotchi for millennials

— nige, cardigan aficionado (@sensual_dad) May 22, 2020
And remembering that it's ok to treat yourself right now.
ubereats: u look hungry

me: ya

ubereats: but ur so fuckin lazy

me: ya

ubereats: i bet little piggy wants a 15 dollar ice cream cone delivered

me: ya

— thomas (@thombodytolove) May 5, 2020
Because even though there may be some bumps along the way,
angel: they're making great progress with the vaccine

god: murder hornets

angel: what

god: murder hornets everywhere

angel: why god

god: 2020 mf

— tom (@pilau) May 3, 2020
There's so much to look forward to.
As soon as this is over pic.twitter.com/Z7WXwVQ8CO

— Lex Singer (@lexsinger10) May 19, 2020
Parenting in the quarantine era is tough, so here are 15 funny parenting in isolation tweets to ease the tension.