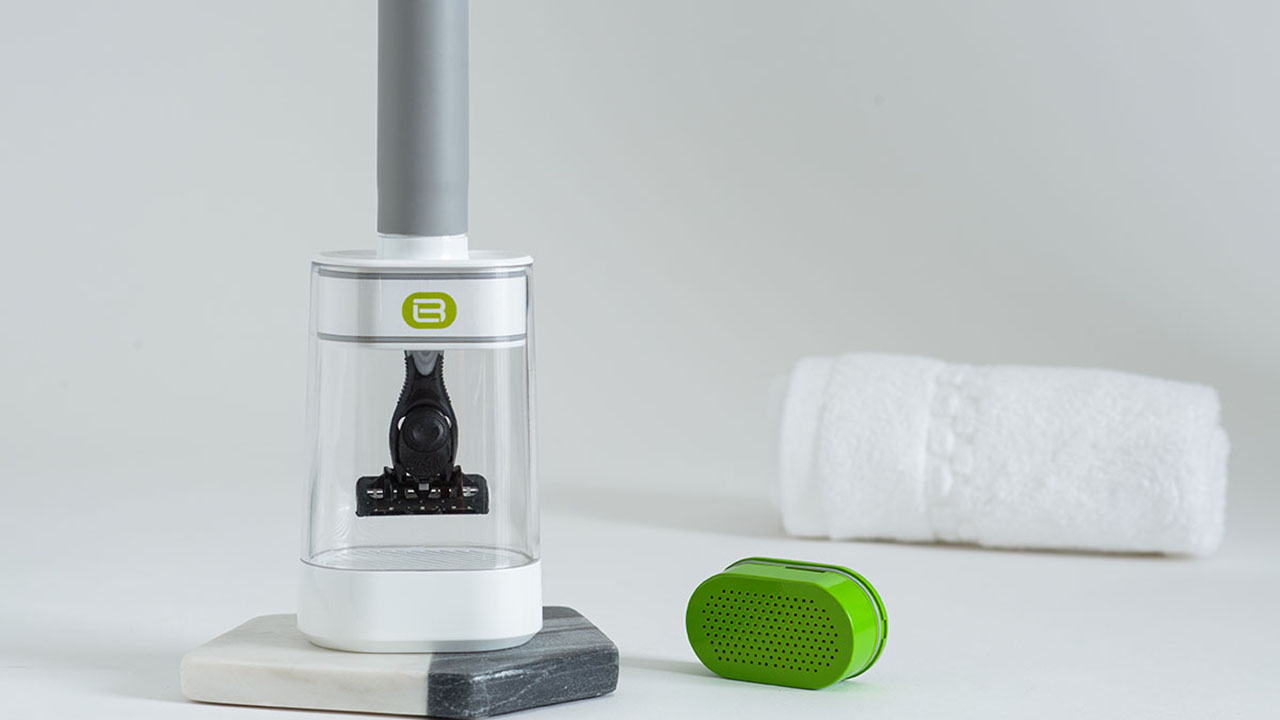 Credit: StackCommerce
Wouldn't it be cool if you had more money for your beer budget this summer? Former MLB player, David Valdez, figured out a way to stop spending so much money on pricey razor blades by designing a storage device that prevents premature dulling. Yep, like dads everywhere, David was sick of seeing how quickly his razor blades got dull. After learning that it wasn't actually usage that was the culprit, but oxygen and moisture that oxidize the blade and cause dullness, David designed the BladeLife Razor Storage Device. This genius tool costs less than a box of blade refills, and right now it's on sale for $17.99 for a limited time.
Since the combination of oxygen and moisture from the environment results in microscopic damage oxidation on your razor blade, protecting your blade between uses will result in way more shaving mileage. The BladeLife Razor Storage Device uses Sorbient technology to help keep your blades dry and sharp when your razor is not in use, helping it feel brand new for longer. You'll experience satisfying shaves while enjoying the satisfaction of saving money on replacements, while your partner enjoys your clean-shaven or perfectly shaped beard.
Wondering how this magical device works? Just shake your razor to remove excess water, insert it into the storage device handle, push the handle down to evacuate the air and then store your razor away until next time you need to shave. It's also ideal for travel and fits most razors conveniently.
You might have seen the BladeLife Razor Storage Device on Fox, NBC, and CBS, and that Men's Journal called it one of "the coolest pieces of gear" they tested. Satisfied customer, Alexander, explained it best, sharing, "Very cool product. I have super sensitive skin, and shave with Gillette skinguard blades. I love these blades, but they don't last very long — after 2-3 uses, I needed to replace the blades so that they don't irritate my skin. BLADELIFE is amazing. I just put my Gillette in the storage device, and my blades last a lot longer. The company advertises 2x as long, but I think it will do at least 3-4x as long. The Bladelife also looks good in my bathroom. Much better than just putting my razor in a cupholder. I'll definitely be taking my Bladelife with me when I travel this summer!"
Spend less on razors and more on more important things this summer. Snag the BladeLife Razor Storage Device for just $17.99 today.
Prices subject to change.
Just a heads up, if you buy stuff using the provided links, The Dad may collect a small commission.