Real Life Mr. And Mrs. Clause Had a Baby on Christmas, Obviously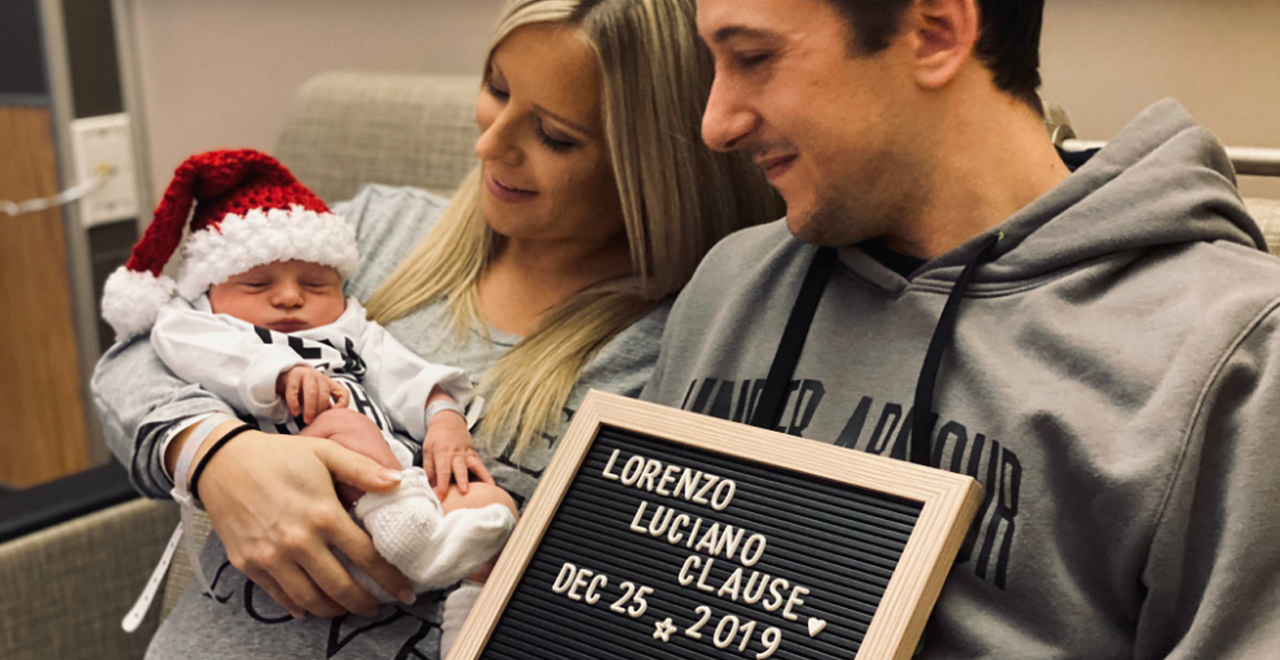 Christmas babies have it tough, as they fall into a life of people giving them gifts that count as both their birthday and Christmas presents. They feel like they don't get a chance to really celebrate their birthday since it falls on the most universal holiday celebrated around the world. There was one baby born this Christmas, though, that may feel differently. In a Pennsylvania hospital, Mr. and Mrs. Clause gave birth to a baby boy.
Amanda (Mandy) Clause gave birth to a boy, Lorenzo, on December 25th. Mr. and Mrs. Clause were thrilled at the birth of their healthy boy (naturally), but also because he came into the world eight days early, as he wasn't originally supposed to be a Christmas baby. But come on, if Mr. and Mrs. Clause are having a baby boy, he's gonna be born on Christmas. This all feels like some sort of modern-reboot of the Santa story, where the Clause boy born on Christmas overcomes all sorts of Disney-esque obstacles to someday team up with his ragtag group of friends and save Santa from something nefarious.
Anyway, it's still kinda neat that a baby Clause was born on Christmas.
Through one foggy Christmas Eve and into Christmas morning, Mrs. Clause had a baby on Christmas Day at UPMC Horizon.

Amanda and Randy Clause welcomed baby Lorenzo Luciano Clause, 7 lbs, 11 oz, into the world eight days early on Dec. 25 at 9:47 a.m. pic.twitter.com/egfTB4i9zJ

— UPMC (@UPMCnews) December 26, 2019
"He truly is a Christmas miracle and the best gift we will ever receive," his dad told Good Morning America. "We hope it brought people joy to hear our story."
The nurses at the hospital joked that he should be named Nick or Buddy, but I feel like that is steering too hard into the occurrence. For now, it will be more than enough to be a Clause born on Christmas.