NBA's Russell Westbrook Delivers Meals to ICU and COVID-19 Units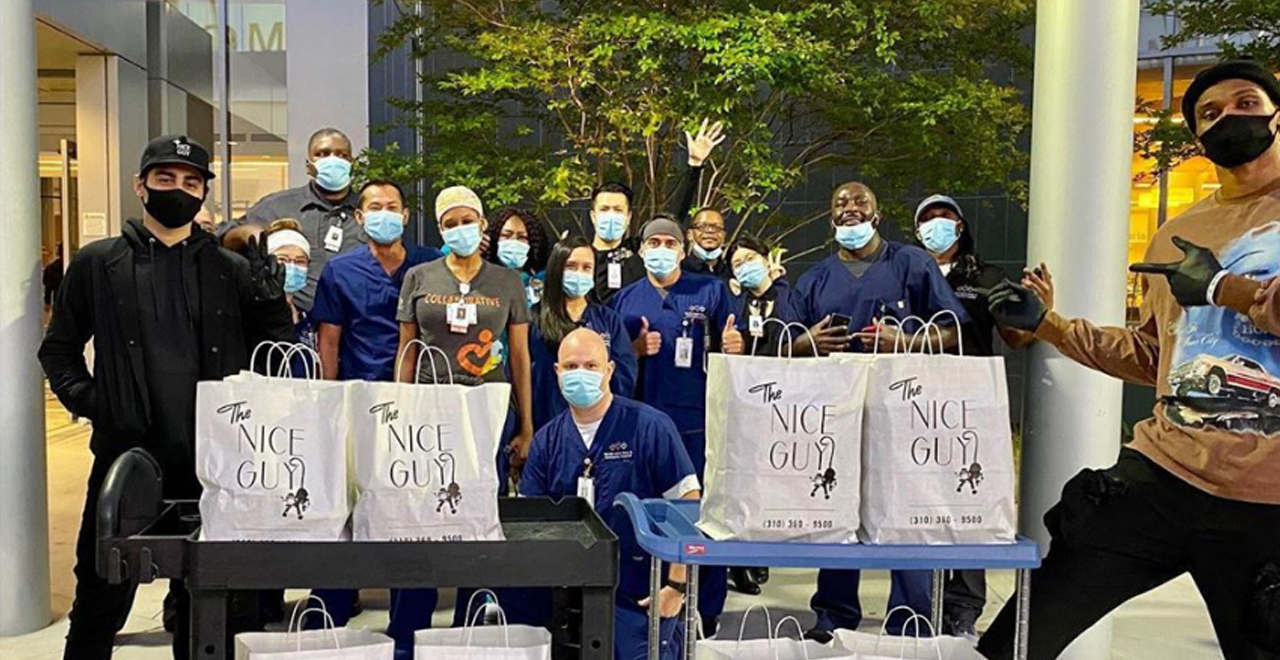 During the COVID-19 pandemic, one of the most impactful ways people have been giving back are donations directly to the frontline healthcare workers. From donations of masks or PPE from businesses to just buying a coffee or lunch for someone in scrubs, thousands of people have been trying to support these essential workers in any way they can.
Celebrities too are often following suit. Sure, there are the splashy gifts, made in partnership with a corporation or foundation, that have a high dollar amount with them (don't get me wrong, these are incredibly generous and impactful) and come with an accompanying press release. But then you also see the smaller stories, where people feel called to give directly to people in their hometowns with a hyper-local gift. We saw that with Tyler Perry buying groceries for seniors in his hometown of Atlanta, and providing pizza for the workers. We saw it when MLB star Mookie Betts did the same thing for people in Nashville. But few have stood out quite like stars from the NBA, whether it's been with financial help for arena workers, gifts to hospitals, or straight to healthcare workers, which is what Russell Westbrook recently did.
The NBA star, who has been one of the best scorers in the league, has also been known for his off-the-court generosity. Earlier this week, he delivered meals to the ICU and COVID-19 unit at his hometown hospital, MLK Community Hospital. The Houston Rockets guard, clad in a mask, thanked the workers in a post on IG.
The NBA is currently in discussions to finish out their season at Disneyworld, with all teams playing at the Wide World of Sports complex.