Santa's Alternative Christmas Delivery Dates for All Types of Families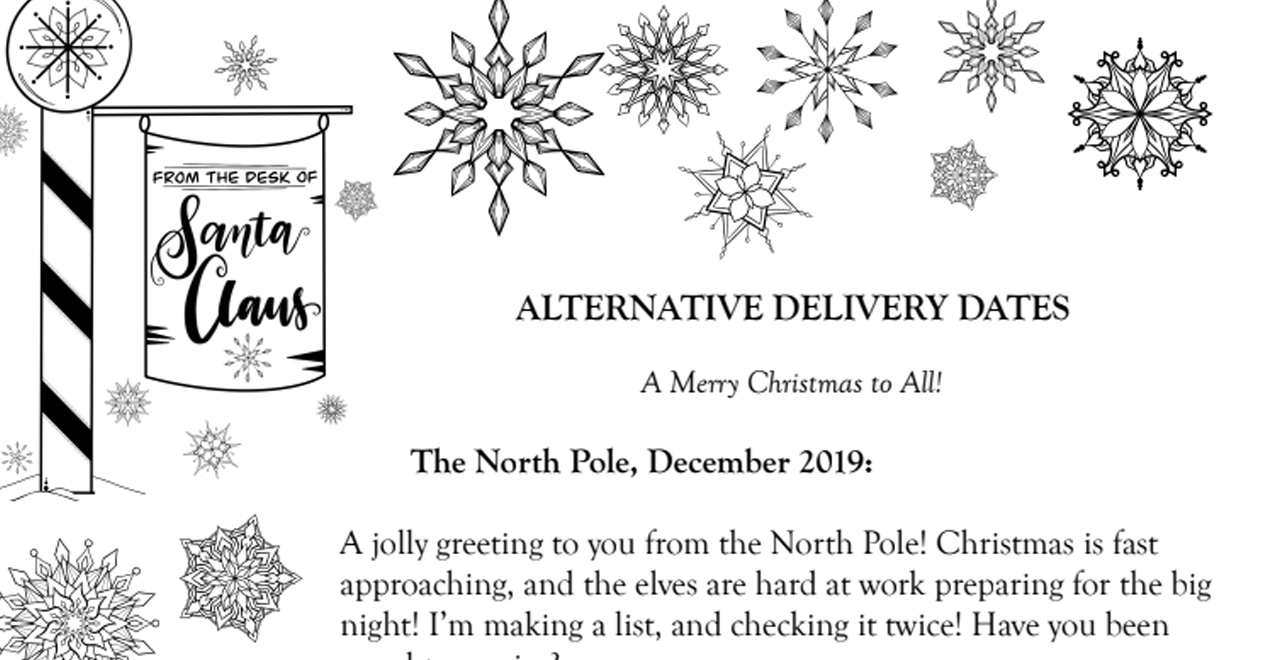 The holidays are a hectic and stressful time of year for all of us.
We spend the days leading up to Christmas scrambling to get our shopping done and get our cooking done so we can actually enjoy the season. Santa isn't the only one trying to fit an unreasonable amount of holiday prep into one or two days! Like Jolly Old St. Nick, we need to find creative ways to manage our work and travel schedules in order to maximize our time with our families and loved ones.
For many families of those who serve in the military or work as first responders, it can be even harder to make everything work. These aren't jobs with flexible schedules; if you have to work on Christmas, you have to work on Christmas.
Thankfully, Saint Nick has your back, thanks to one mom who decided to get creative so her family could all be together on Christmas day.
It all started last year when Stephanie Lynn's husband Brent was working on Christmas Day – so she came up with a solution: celebrate on a different day! She even created an official letter from Santa's desk and posted it on Facebook so children with parents who have to work or are otherwise indisposed on December 25th can opt to celebrate on a different day.
In the original letter, Santa tells kids he understands that "sometimes your mom or dad can't be home on Christmas Day because they're working – keeping us safe and healthy." So he – and Stephanie – came up with an alternative.
And made sure to update her letters for 2019.

Lynn created a few versions of the letter, for the aforementioned military and first responder families, families of medical professionals, pilots and flight crew, divorced families, and one for general use.
Santa closes his letter with a reminder that "Christmas isn't about a box on the calendar, but the feeling we keep in our hearts."
Thanks to Stephanie Lynn's kindness and creativity, a lot of children are going to get to experience that feeling on whichever day works best for them.