School Bans Harry Potter Books Because They May Conjure Evil Spirits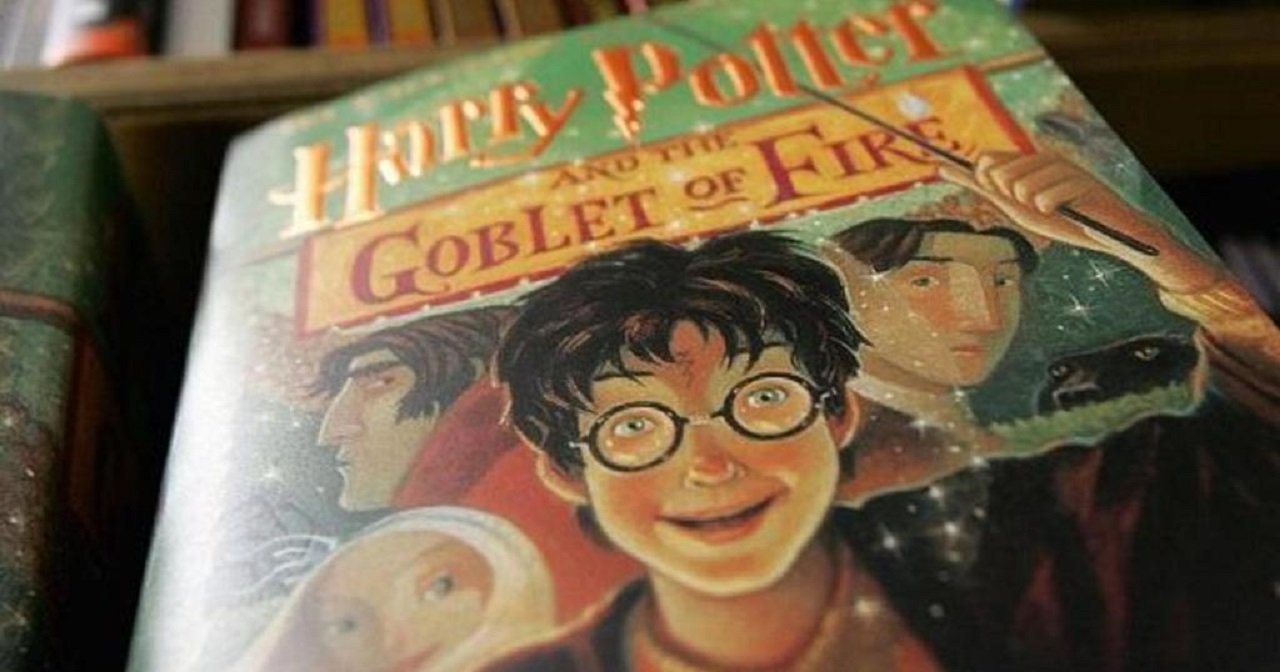 When I was a little kid, my friend's mother got upset because she found out her son and I had watched the making of Thriller at my house. She didn't like that her son had been exposed to the most popular music video in the world because she thought it promoted the occult. Apparently she believed in zombies?
It seemed pretty crazy to me at the time, and it seems crazy to me now. But it probably doesn't seem crazy to everyone, least of all the people running the St. Edward Catholic School in Nashville, Tennessee.
Over the weekend, news broke that the school had banned the Harry Potter series of books and removed them from the school's library. Rev. Dan Reehil, a pastor at the school, sent an email to parents explaining his decision, and it sort of has to be seen to be believed.
"These books present magic as both good and evil, which is not true, but in fact a clever deception. The curses and spells used in the books are actual curses and spells; which when read by a human being risk conjuring evil spirits into the presence of the person reading the text," the email states. The email also revealed that Reverend Reehill had consulted several exorcists before making his decision, according to the Tenneseean.
Rebecca Hammel the superintendent of the Catholic Diocese of Nashville, where the school is located, said that the email was in response to a parent's inquiry. She also said that while the Catholic Church does not have an official position on J.K. Rowling's blockbuster book series, "Each pastor has canonical authority to make such decisions for his parish school," Hammel said. "He's well within his authority to act in that manner."
Obviously, this is ridiculous for a variety of reasons, not least of which is the pastor's reference to actual curses and spells. Not to mention the futility of banning a series of books that have become so much a part of the pop culture landscape that any kid who is old enough to read probably already knows all about Hogwarts and Muggles and He Who Should Not Be Named. The pastor is a good 10 years too late.
Of course, as you might expect, Twitter had a field day with this news, with responses ranging from angry to incredulous.
If your child attends this school, pull them out immediately.

If the school thinks there are *real magic spells* in *Harry Potter* then it cannot be trusted to teach your child real scholastic skills. https://t.co/sFgp1wSICY

— Jason Cross (@JasonCross00) September 2, 2019
My favorite part of the email is the clarification that the spells are dangerous "when read by a human being."

Like if an angel or a centaur or an elf or any other kind of creature that can read wishes to check out Goblet of Fire, that'd be okay.

— southpaw (@nycsouthpaw) September 2, 2019
Yeah I hate it when I'm reading Harry Potter and then all of a sudden my coffee cup turns into a mouse https://t.co/yGwHOakrJE

— Jessica Huseman (@JessicaHuseman) September 2, 2019
You know, this is totally unfair. I read all of the Harry Potter books and did not conjure one single evil spirit. Or any kind of spirit for that matter. https://t.co/QgEfrhkOCE

— Robyn Pennacchia (@RobynElyse) September 2, 2019
I'm just sad my friend's mom isn't on Twitter.