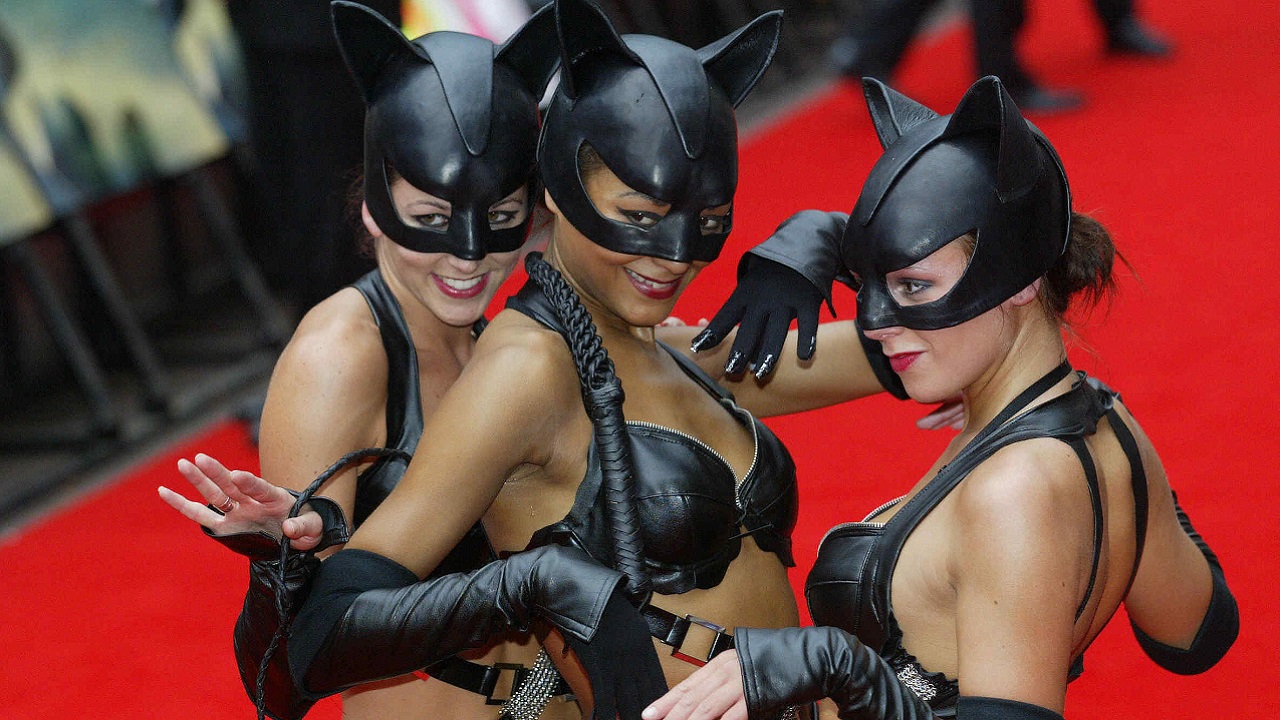 Credit: Getty Images/CARL DE SOUZA
He likes the movie about as much as everyone else
Black Panther is setting the box office on fire, but the money its making is secondary to the massive claw marks its leaving across pop culture and society in general. The Marvel movie, written and directed by celebrated young African-American filmmaker Ryan Coogler and featuring a nearly all-black cast, may very well be changing the way Hollywood approaches blockbuster film-making going forward.
Some people wonder why this movie, which isn't the first to feature a black superhero but is already the most successful, is getting all the recognition. But a screenwriter who worked on one of those movies isn't having it.
Remember Catwoman? The Halle Berry vehicle that inexplicably separated the notorious Batman villain from the comic book backstory that launched her tanked at the box office and received the Razzie for the worst movie of the year? If you do, you probably remember it as a joke. And for good reason.
With Black Panther arriving to boffo box office, nearly unanimous praise, and rapturous audience response, including from former First Lady Michelle Obama, who tweeted about African-American kids finally having a black superhero to represent them.
So, of course, someone on Twitter brought up Catwoman as a previous example that was being overlooked.
https://twitter.com/McAllisterDen/status/966731689706868743
And then John Rogers, one of the writers who contributed to that trash fire of a flick, explained why that was bullshit. In no uncertain terms.
As one of the credited writers of CATWOMAN, I believe I have the authority to say: because it was a shit movie dumped by the studio at the end of a style cycle, and had zero cultural relevance either in front of or behind the camera.

This is a bad take. Feel shame. https://t.co/6sth7w38Xx

— John Rogers (@jonrog1) February 24, 2018
He also added some detials about the movie's tortured road to production – and his own history as a somewhat problematic employee:
Couldn't be Selina Kyle because of an insane rights issue.

Full disclosure: I was fired off the movie after writing the green light draft because I kept arguing with notes that'd make the movie "very, very bad." Which I said out loud. At meetings.

I got fired a lot in my 30's https://t.co/0AX0wEtDWi

— John Rogers (@jonrog1) February 24, 2018
His series of tweets was both vicious and self-deprecating, and he did not mince words when it came to the ill-fated film:
1/ Pitof had an eye for action but nobody in power knew what movie they wanted. At one point I said "You do realize the big 3rd act fight in your summer tent pole is Halle Berry dressed like a Québécois stripper beating the shit out of a makeup exec in a pantsuit." https://t.co/kL9CF5jOno

— John Rogers (@jonrog1) February 24, 2018
And he's not alone. When Halle Berry accepted her Razzie for Best Actress, she herself trashed the movie as "a godawful piece of shit." Black Panther is a cultural milestone, a nearly all-black production that's shattering box office records and changing the way Hollywood thinks. Catwoman was… not.
It says a lot that you are arguing black americans should have been satisfied w/ a movie that was written by white people, directed by a white man, had a cast that was 95% white, was universally panned by critics, and was released. . . when?

Oh right: 14 years ago.

— Mangy Jay (@magi_jay) February 22, 2018
So, yeah, I think Mrs. Obama was right in ignoring it.