"Deputy" Shaquille O'Neal Helps Motorist Stranded After Car Crash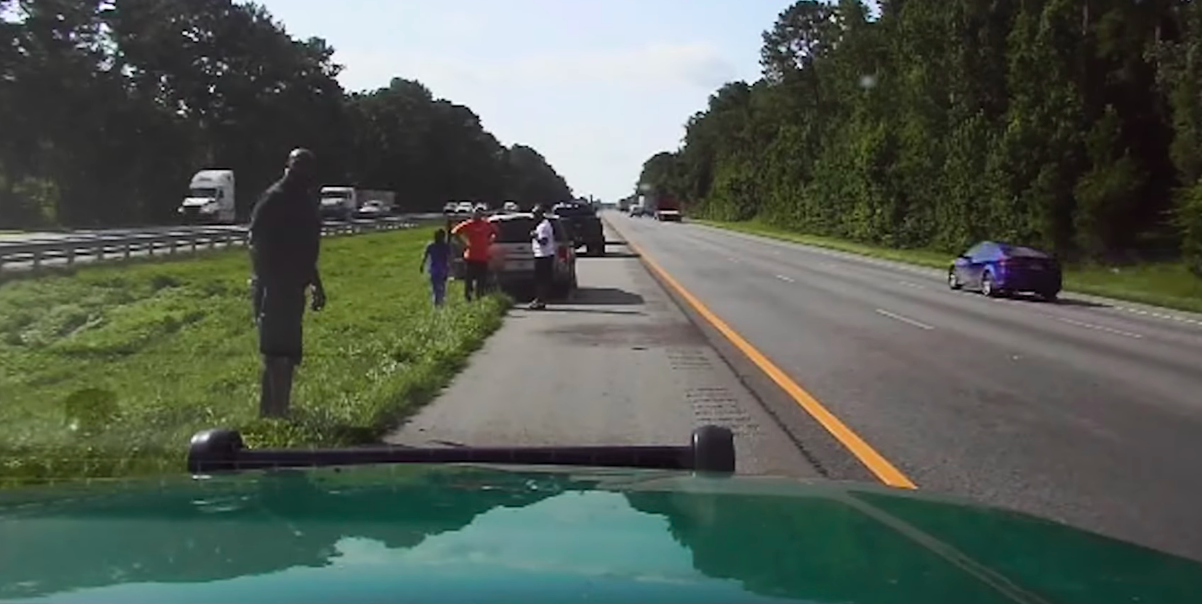 Being stranded on the side of the highway can be an unsettling experience, and an assist from a good Samaritan can go a long way. And even more surprising than getting in a car accident on the highway would be when the good Samaritan that pulls over to help you is an NBA legend.
Shaquille O'Neal provided a major assist to a stranded motorist in Florida as he witnessed a crash and pulled over to check on the woman involved. He waited with her until law enforcement arrived. According to Alachua County Sheriff's Facebook page, he fist-bumped the deputies on his way out after handing the case over to the professionals. The officers thanked Shaq for stopping to help.
Yesterday, Shaquille O'Neal was traveling through Alachua County on I-75 when he witnessed a crash. He stopped to check on the welfare of the driver and remained with her until law enforcement arrived. He fist bumped Deputies Purington and Dillon before going on his way. Hey Basketball Cop Foundation you're not the only one that knows Shaq.

Posted by Alachua County Sheriff on Tuesday, July 14, 2020
This isn't the first time O'Neal helped at a car accident. A few years ago, near Thanksgiving, Shaq came across a car crash and pulled over to help comfort the kids involved.
The four-time NBA champion (and eventual Hall-of-Famer) is no stranger to helping provide an assist to law enforcement either. He has been deputized as a reserve deputy in multiple states, including California, Arizona, Georgia, and Florida.
Basketball legend and BSO auxiliary deputy @SHAQ knows doing good has no jurisdiction. Away from Broward in Alachua County, Shaq jumped into action when he saw a woman stranded along the road and waited with her until local law enforcement arrived. https://t.co/MIMCBKHIJf

— Broward Sheriff (@browardsheriff) July 17, 2020

As fierce as he was on the court in his prime, seeing the giant roll up on the scene now means help has arrived.