Should Sportscasts Stop Showing Crying Kids?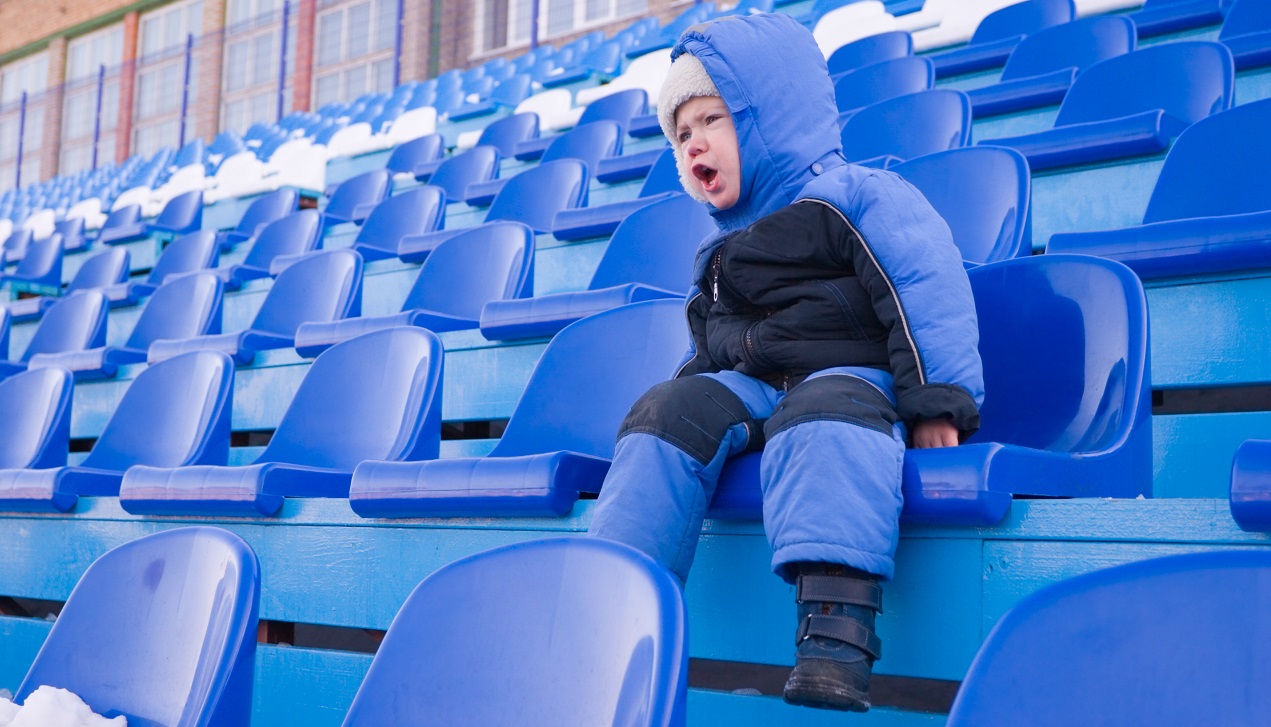 There are a lot of them during March Madness
Being a sports fan brings with it a lot of heartache. Investing your heart and soul into the performance of athletes wearing the same set of laundry is an age-old pastime, and with the peaks and perks comes plenty of sadness and frustration. This is a lesson every fan learns at one point or another, and it's an essential part of rooting for teams and players.
The good times are fun, and they're the reason we watch, but without that sadness and frustration, they wouldn't mean anywhere near as much.
Being a loyal fan is meaningless if you're only a fan during the good times. There's a reason "fair-weather fan" and "bandwagon jumper" are not compliments. Losing comes with the territory, it's part of the bargain, but it's not always fun, especially when you learn that lesson as a little kid
The NCAA Basketball Tournament is one of the most exciting sporting events of the year, and with every single game being televised one way or another, there's a lot of opportunities for cameras to capture the heartache that comes with a favorite getting upset, or a Cinderella run coming to a heartbreaking close. But should those cameras be capturing the heartache and heartbreak of little children?
Some people don't think so.
The New York Post's Andrew Marchand wrote a piece in which he excoriated CBS for continuing the practice of showing kids crying at the end of games. He discussed it with CBS' executive producer Harold Bryant, who defended the footage.
"It is part of the drama and the storytelling of the event," told The Post. "It is part of the emotion of the tournament."
Marchand isn't buying it. It calls the practice of showing crying kids, often between the ages of 8 and 12, "unneeded and gratuitous."
Based on the outcry over the footage that has been bubbling up on Twitter, many people agree.
I think we can STOP showing the crying kids thank you.

— Freddie Coleman (@ColemanESPN) March 19, 2018
Let's stop showing crying children at the end of these games @CBSSports @marchmadness @MarchMadnessTV Show a little compassion. Nobody wants their child on TV in tears.

— Bradley R Stangel (@Stangelbrad) March 15, 2018
Where do you stand? Is this practice exploitative? Or is the agony of defeat a part of the game, even for little kids?