8-Year-Old Delights Delivery Driver by Greeting Him in Sign Language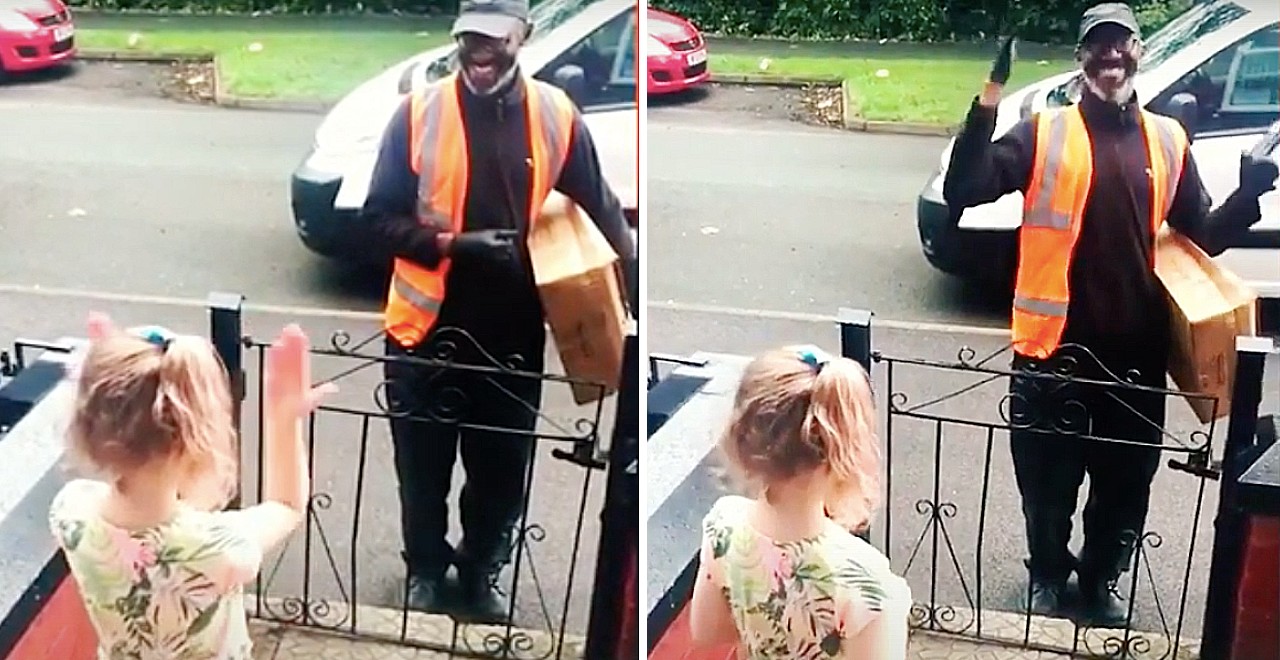 If you've ever traveled to a place where most people don't speak your native language, you know just how unnerving it is to have a pretty significant communication barrier. Now imagine that this communication barrier wasn't restricted to one location – it followed you everywhere, making generally straightforward interactions exceedingly complicated. This is a daily reality for many deaf people – some have learned to lip read, while others have developed different strategies for communicating effectively in a world geared towards hearing people.
Delivery driver Tim Joseph is all too familiar with both the struggles and pride that come with being a deaf person. Deaf culture is rich and vibrant, but it's often overlooked by the hearing community. According to Gallaudet University, a key value of deaf culture includes the "perpetuation of Deaf culture through a variety of traditions, including films, folklore, literature, athletics, poetry, celebrations, clubs, organizations, theaters, and school reunions. Deaf culture also includes some of its own 'music' and poetry as well as dance."
When 8-year-old Tallulah of Greater Manchester in England wanted to thank Tim Joseph, her favorite delivery driver, she decided to do so in a way that honored his deafness rather than simply seeing it as something to overcome. The adorable pair's interactions started with Tallulah drawing Joseph a picture of a rainbow (which to this day is still hanging in the window of his delivery truck). Soon after, Tallulah gave Joseph something even more special.
Joseph recalled to BBC, "Tallulah realized I was deaf and then one day she surprised me when she signed to me, 'have a good day,' I think she learnt sign language at school."
Joseph then began to teach Tallulah simple signs such as "good morning". Tallulah practiced and practiced, until one day, she absolutely nailed it – fortunately for us, Tallulah's mom Amy Roberts caught the whole thing on camera. The delight in Joseph's face is evident, as he celebrates Tallulah's success by giving her a silent round of applause.
This is our @Hermesparcels delivery man, we see him 1 or 2 times a week, start of lockdown Tallulah drew him a #thankyou 🌈, he still has it proudly on show in his van, they have built up quite a friendship over these last few weeks @ststephensaud #proudmum pic.twitter.com/JELmaibyIM

— Amy Roberts (@mummybear1903) June 19, 2020
"I hope more people learn to sign and we bring more people together," said Joseph. So do we! There is no better time to start than now.