Sisters Honor Their Late Dad by Donating Their Kidneys to Strangers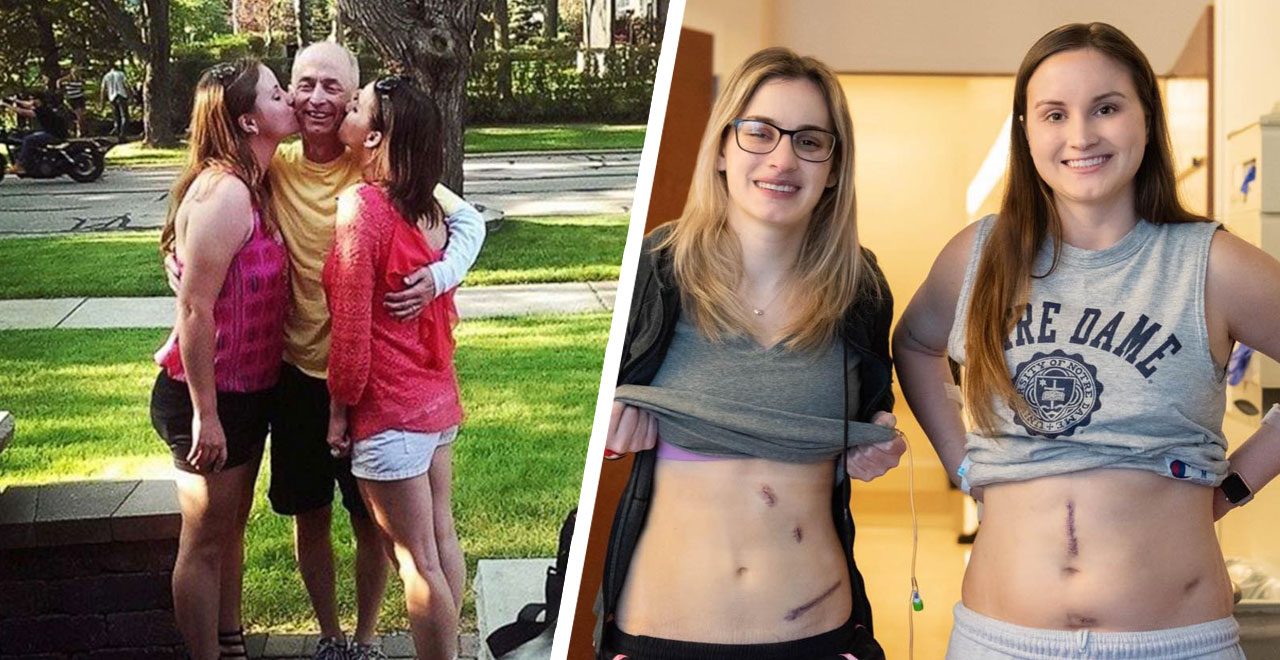 After a prolonged battle with Crohn's disease and kidney failure, Mark Goralski passed away late last year while awaiting a kidney transplant that could have potentially saved his life. His two daughters, Bethany and Hannah, decided to turn the loss of their father into the gift of life for two other families.
In March of this year, and less than 24 hours apart, the two sisters both underwent surgery in order to give hope, and potentially a new lease on life, to two patients in dire need of transplants.
Hannah Goralski, age 24, recently told ABC News the decision to wasn't a tough one to make. "My dad was always giving, he was always helping others," she added. "And I thought what a great way to honor him." After dealing with years of medical visits and hospitals, the family had become familiar with countless others impacted by organ donations. "Knowing a lot of people who have been affected by organ transplant, it felt selfish to keep my kidney," she said.
Her sister, Bethany, was ready to donate her kidney to her father when doctors said by that point, his body just wasn't healthy enough for the transplant. While the two sisters had lost their dad, they made an almost immediate decision that they would find a way to honor him. "We just want to make sure two less families had to go through what we went through," Bethany said.
While surgery can seem like a daunting proposition, Bethany says those who are able should at least consider becoming donors. "I would tell them to do it, I don't regret it one bit," she said. "We're young and healthy, so my recovery was only about 10 days." Her sister, Hannah echoed the sentiment: "I've only ever had my wisdom teeth removed so this was my first surgery … I felt like I bounced back very quickly."
Although they both acknowledge the risks involved, Hannah says the potential life-saving benefits to others definitely tipped the scale. "I thought why wait, if someone's dying now and I can help them now, hopefully by then when I'm older I'll look back and say, 'I'm glad I didn't wait," Hannah said.
Neither sister knows exactly who ended up benefiting from their donations, but in the end, that doesn't matter to them. Hannah says if her dad was alive and "was in this position, I think he would have done the exact same thing, he was always helping others."
Even though their father wasn't able to witness their matching acts of kindness, the two sisters know how he'd feel about their decisions.
"I know he would be proud," Hannah said.
If you or anyone you know is interested in becoming an organ donor or learning more about what's involved, visit OrganDonor.gov.