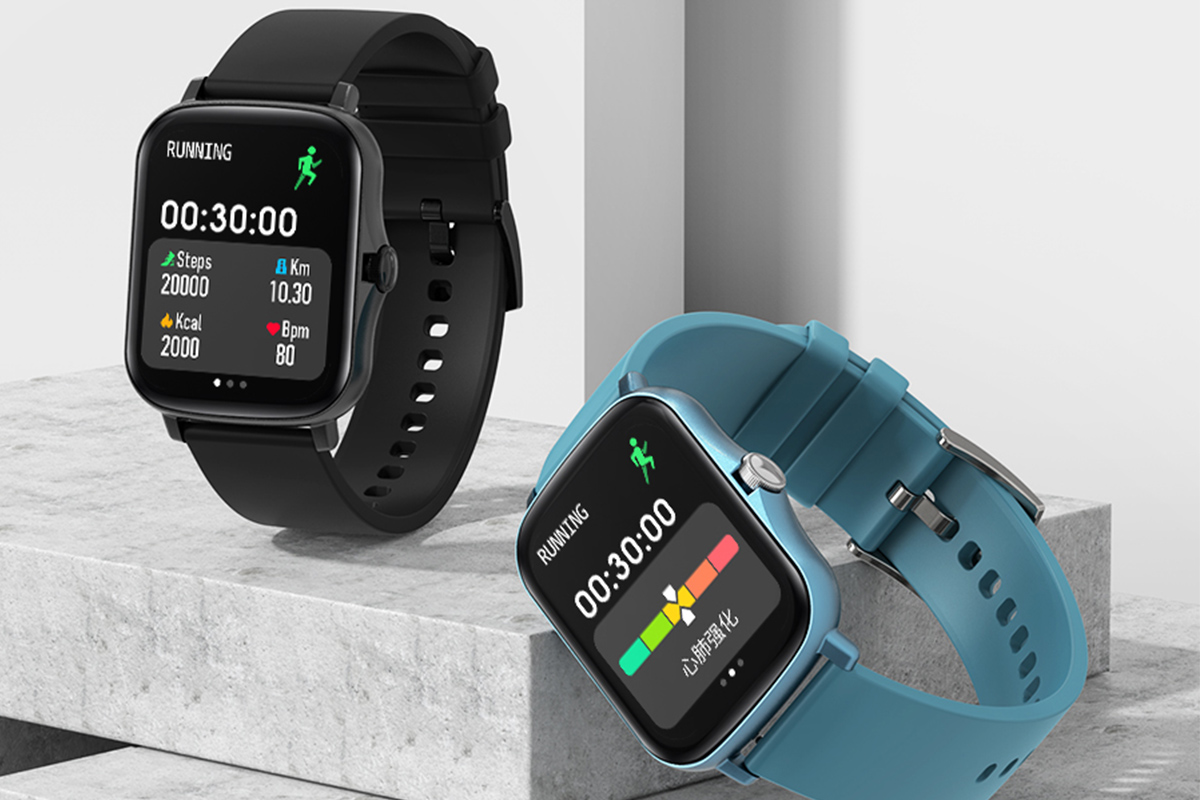 It's been a long quarantine, and most of us have the added pounds to prove it (even movie stars like Will Smith!). Now that the world is starting to open up again, it's time to work on that dad bod. And with summer almost here, now is the perfect time to set some fitness goals and get your health back on track. If all of the fitness-tracking perks of an Apple Watch have intrigued you, but you haven't wanted to spend that much money on a timepiece since your Fossil does the job, there is another solution. The C-MAX Chrono-Max Smartwatch gives you 12 functions on just one device, all while looking like a sleek and sophisticated accessory at a fraction of the price of smartwatch competitors. And right now, you can get a C-MAX Chrono-Max Smartwatch for just $59.99 right in time for warmer weather.
The C-MAX Chrono-Max Smartwatch gives you more than a dozen features on a glorious 1.69″ full-color touchscreen display. Fitness goals will be no match for health monitoring, which includes tracking your fitness and health vitals with just a touch. Deciding whether you'd like to run on the treadmill or outside? The C-MAX Chrono-Max can help with that; just check out the weather with one quick swipe to determine the best place for exercise. You'll also get some insight into your sleep, another important component to your health.
Aside from helping your health goals, the C-MAX Chrono-Max also lets you receive calls like a smartphone and check your texts and chats thanks to alerts that go right to your wrist. And when it comes to the media on your smartphone, you can control your music or audiobook playlist at arm's length with just a tap as well. There's also the option to set an alarm and control your camera (family photos, anyone?).
The C-MAX Chrono-Max is comfortable to wear all day, every day, thanks to its soft and flexible silicone band, and you don't need to worry about it being durable, either. It's IP67 waterproof and dust, sweat- and splash-resistant up to 1m of brief immersion.
Ready to get your fitness goals back on track, and enjoy all the other added benefits of The C-MAX Chrono-Max Smartwatch, too? Get it today for just $59.99.
Prices subject to change. 
Just a heads up, if you buy stuff using the provided links, The Dad may collect a small commission.