SNL Shines a Light on the Challenges of Dressing Kids for the Holidays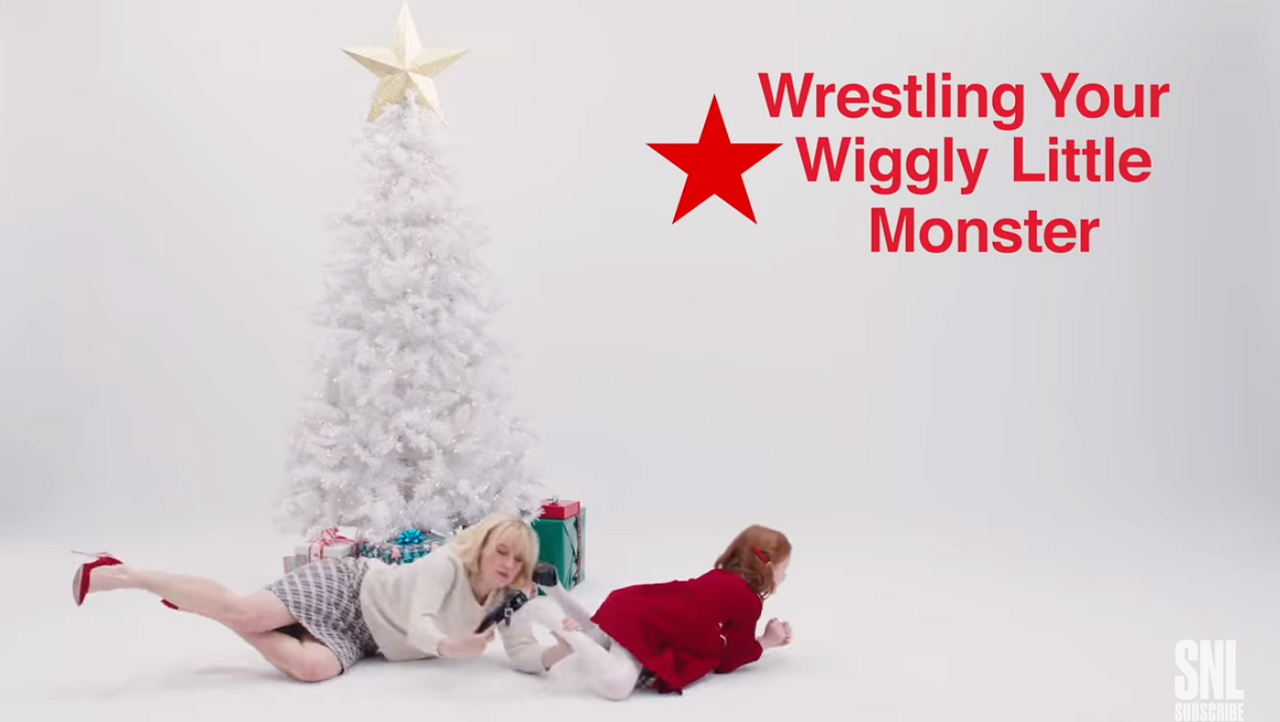 Over the past few years, it seems like Saturday Night Live has been ramping up their parent-related content. There have been some hilarious sketches, often fake commercials, showcasing the challenges of being a mom or dad these days. Last year's hilarious Christmas sketch with Matt Damon perfectly captured the reality of Xmas morning for parents everywhere, despite what we tell ourselves, and others.
Over the weekend, the long-running comedy show aired a fake commercials for Macy's that was all about the nightmare that is dressing your kids for the holidays.
Every parent knows that wrangling young kids into any kind of clothing is a challenge, but when it's the holidays, things get even hairier. Because when there are memories to be made and constant opportunities for darling photos to be taken, the regular old jeans and sweatshirt aren't gonna cut it. No, kids need to be dressed up in sweaters and slacks and nice shoes, and getting them into those things will make you wish Christmas was already over.
The fake commercial, complete with frustrated parents and whining kids, perfectly captures the hellish experience of forcing kids into their holiday best. If you have kids, there's no doubt you'll recognize some of the lines in the sketch:
"Macy's has the festive fashions that will have them saying, 'It's too hot!!'"
"It itches!"
"It's the season for wrestling your wriggly little monster into thick winter clothes!"
Something tells me the current SNL cast, or at least the writers, have kids of their own, because the ad, which you can watch below, is entirely too spot-on!