Son Builds Tractor Lift for 89-Year-Old Farmer Dad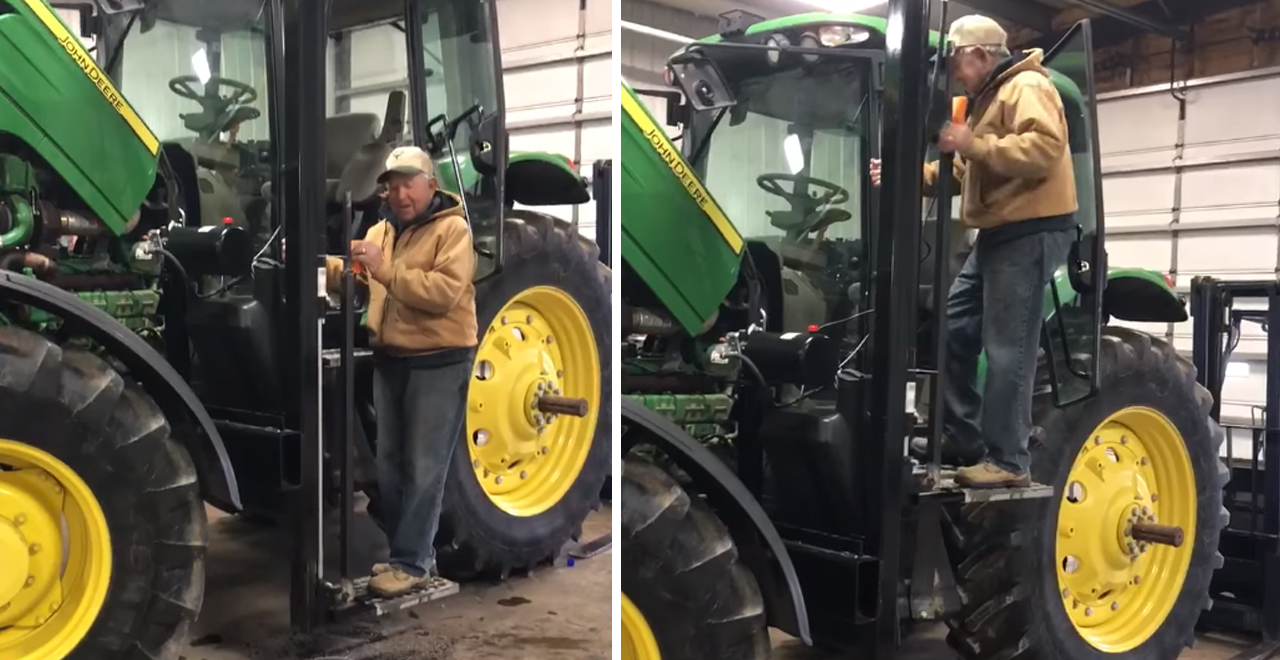 Running a farm is usually a family business, and it's one that can span generations. And it's one that usually involves some level of work even long past the age most white-collar workers have retired to the golf course. And one son in Kentucky was determined to help his dad stay in his way-of-life for as long as he wanted, even when his physical limitations started to get in his way.
Bill Sr., an 89-year-old farmer in Kentucky, was starting to have trouble getting into the tractor he spent a considerable part of his life on. He saw the life he loved starting to slip away.
"I'm not much on standing, walking, climbing steps, but I can get out there and cut hay, drill soybeans," he told a local news outlet. "That's the way farm people are, they just keep going."
His son, Bill Jr., wanted to help his dad stay involved with the family farms. So he went to work on devising a solution. He successfully developed a tractor lift to get him up in his seat.
"He loves farming and he's still very active, we want to keep him that way," Bill Jr. said. The homemade creation is just what Bill Sr. needed to stay in the fields. It's a touching gesture between a son, his dad, and the family farm that's spanned generations.
"I'm 89 now and just looking to farming as long as I can," Bill Sr. said.