Son Inherits Late Dad's "Mountain Santa" Tradition for Poor Community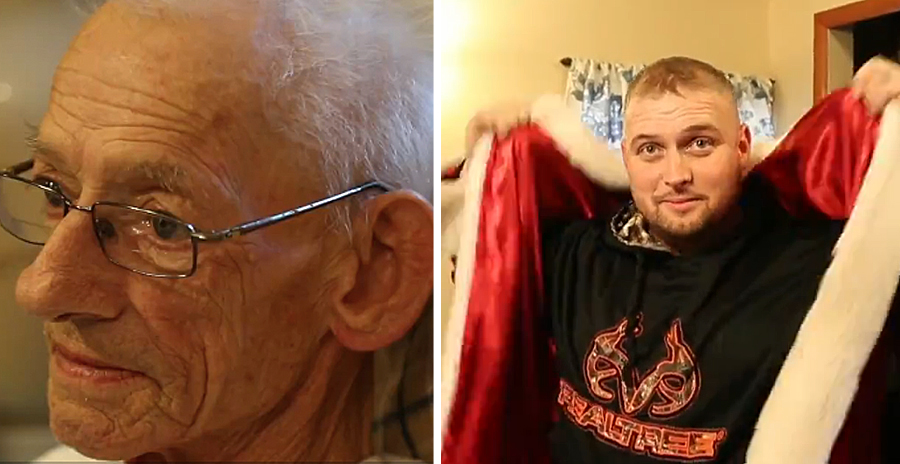 For more than four decades, a Kentucky man dedicated his Christmas season to delivering presents to some of the poorest kids in his community. Dubbed the "Mountain Santa," Mike Howard would hand-deliver thousands of presents every year to kids who may not have had a Christmas otherwise.
In early 2018, the Mountain Santa lost his battle with cancer. His wife passed away several months after that. But the legacy of giving and the spirit of the Mountain Santa would live on, as his son assumed the role and continued the tradition.
He's currently preparing for his second season as the Mountain Santa of Harlan County, Kentucky. The man, Jordan Howard, said they have collected nearly 1,000 presents and will distribute 3,000 to 4,000 by Christmas. He said they collect money through fundraisers and toy donations at the 'workshop', which is the building where he and family members wrap all of the gifts. If the story isn't sweet enough for you yet, the workshop is not far from a road named "Santa Lane," which, I mean, c'mon.
Jordan says he's excited for Christmas, and that continuing the custom is what helps him keep the spirit and memory of his parents. It's his tribute to them to continue the giving tradition. And he told a local Kentucky TV station the support of the community blows him away.
"It's a feeling that you can't describe, you don't think that a community would come together like they have to keep doing this but it's just awesome. It's just amazing… it's just, it's something," he said.
"Dad told before he passed, he said you gotta have the lord in it, so that's what I'm doing," he said.
He said they will be making their first deliveries in mid-December, and the spirit of the Mountain Santa will live on, making Christmas for hundreds of Kentucky families a little brighter.