Son Surprises Dad by Paying off Mortgage, Gets Heartwarming Surprise in Return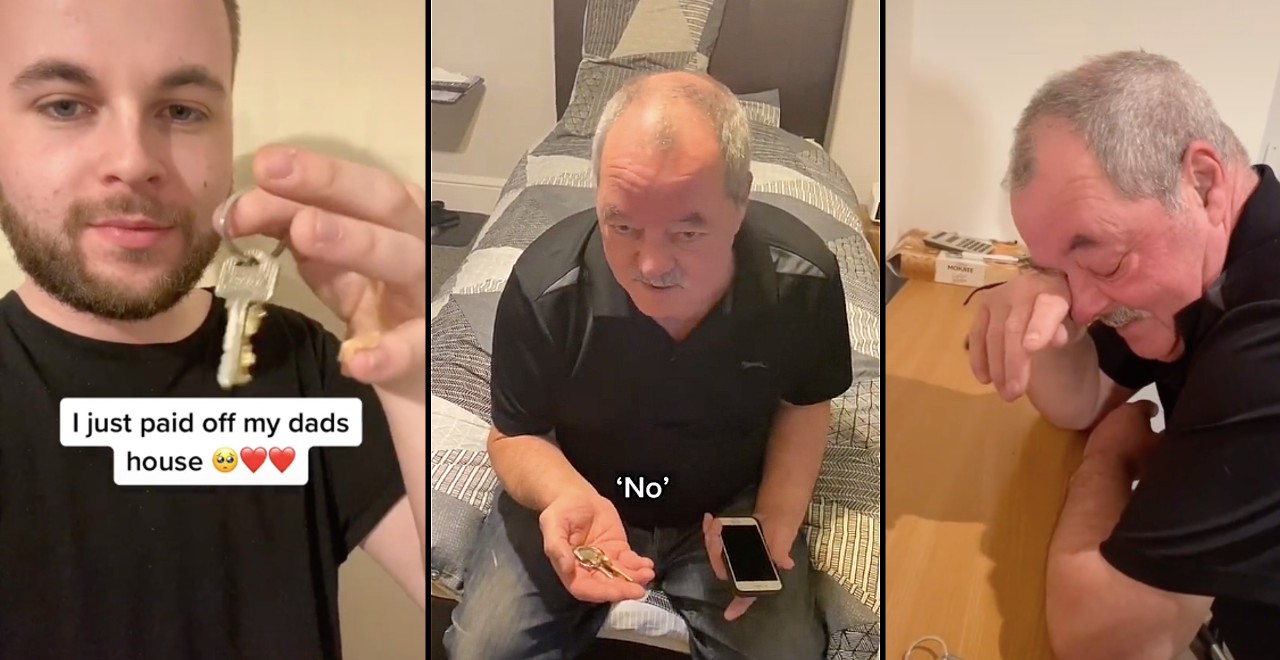 As kids, our parents give us everything we need. A home, food, clothes, and all the love and support we could ask for. But as we grow up, we realize our parents aren't the superheroes we framed them as when we were younger. Sure, they're absolutely still our heroes, but they have their own struggles that they often protected us from when we were too young to understand. There comes a time, for many of us, when we're finally able to give back to our parents. Jamie Nyland, for example, took advantage of an opportunity to help his dad – and the touching moment is one we won't soon forget.
24-Year-old Nyland has over 2 million followers on TikTok, so of course, he used the platform to share the heartwarming exchange. The video opens with Nyland holding up a set of keys and grinning, the on-screen text letting us know that he just paid off his dad's house.
Nyland walks into his dad's room and tosses him the house keys. Understandably, his dad looks perplexed. The 24-year-old then explains, "I've just paid off your mortgage. I've just rung the bank and paid off every single penny left on your mortgage."
Still, Nyland's dad doesn't quite process the situation. He shakes his head in disbelief as his son explains that he now owns his house. After working his entire life, finally, he can retire.
"What'd you do that for?" Nyland's dad asks quietly.
"Because I love you," he responds.
As the information sinks in, Nyland's dad becomes emotional. "You're the best son in the world you could have," he says, wiping tears from his eyes.
A moment later, Nyland's dad stands up and hands the keys back to his son. "It's in the will – the house is yours. What's mine is yours."
The video's comment section quickly filled with people touched by the exchange, many of whom expressed hope that one day they can do the same for their parents. And if they do, we can only hope that they share their stories as well – honestly, we'll never get tired of seeing heartwarming moments like this.