Devoted Son Scales Hospital Wall to Be With Dying Mother Amid COVID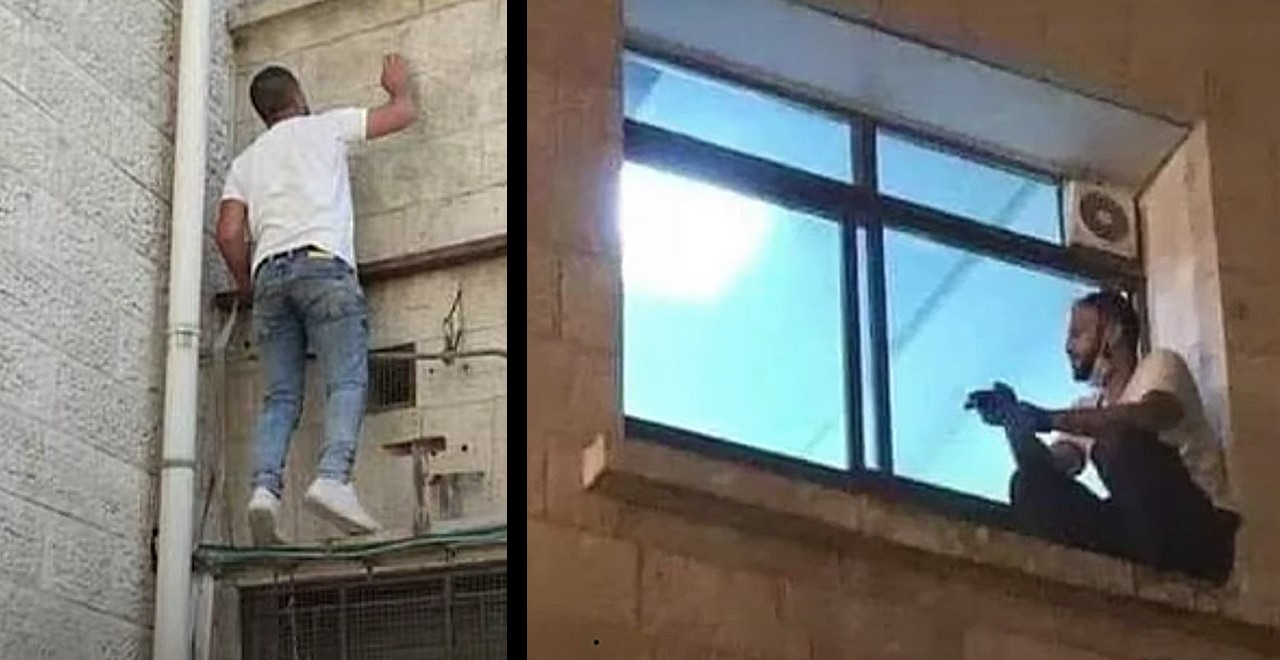 30-Year-old Jihad Al-Suwaiti was faced with an unimaginable situation. His elderly mother tested positive for COVID-19, and as a result, had to remain isolated in her West Bank hospital room. His mother was declining, and Jihad made a decision – she would not spend her final days alone.
Every single day, this devoted son climbed a drainpipe to reach his mother's floor, then perched himself on the ledge outside of her room. It was there that Jihad sat, day after day, keeping his mom company from the other side of a window.
According to a local news station, hospital officials recalled, "He spent most of his day there, observing his mother's condition from outside the window, before coming down when he was convinced that his mother was fast asleep."
Jihad watched over his mom in the best way he knew how, as she had watched over him throughout his life. The hospital workers took notice, and as the touching photos emerged, so did the world.
The son of a Palestinian woman who was infected with COVID-19 climbed up to her hospital room to sit and see his mother every night until she passed away. pic.twitter.com/31wCCNYPbs

— Mohamad Safa (@mhdksafa) July 18, 2020
Jihad's mother's Leukemia made her battle increasingly difficult, and unfortunately, Rasma Salama passed away on July 16. Losing a parent is extremely difficult no matter what the circumstances are, but hopefully, this loyal son can find some peace in the fact that he did exactly what he set out to do. Jihad ensured that even in her final moments, the mother that he loved so dearly never felt alone.